Your Weekly Tarot Reading for August 30 to September 5, 2021: It's Time to Deepen Your Bonds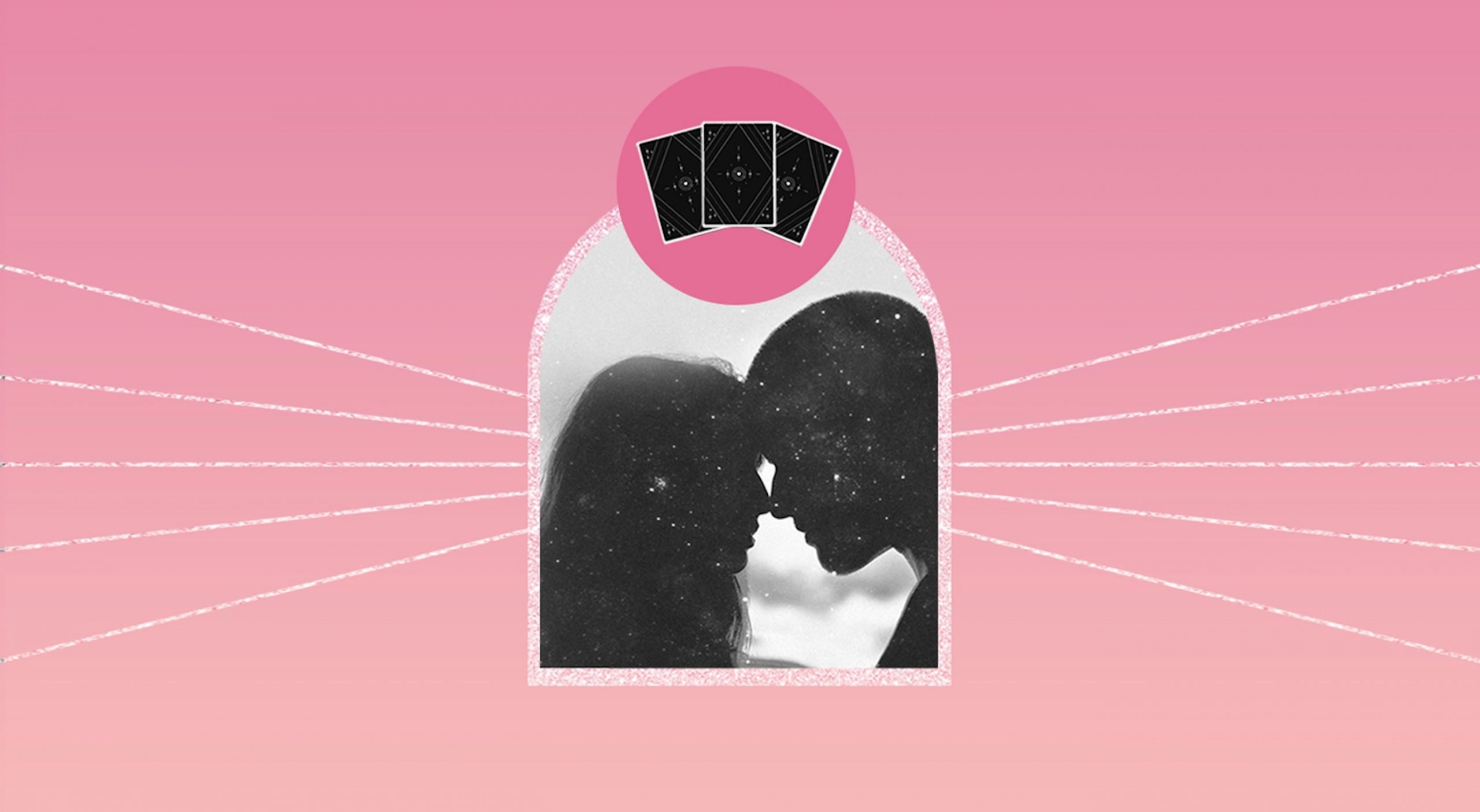 The theme for the following week will be about relationships, and your August 30 Tarot reading is here to guide you!
This week's Tarot cards place an emphasis on our personal relationships and close connections. Make extra time for your loved ones. Commit to random acts of kindness. Communicate how you truly feel. Approach this week with an open heart and a kind mind to deepen your bonds with those closest to you. Read on for your Tarotscopes with guidance on how to feel good and encourage others to do the same.
Join our newsletters to her your daily horoscope in your inbox!
Your August 30 Tarot Reading
Aries: Two of Wands Reversed
What do you want to do next, Aries? This is a good week to check in with yourself and your personal goals in order to create new challenges for yourself. Don't be afraid to dream bigger and push yourself beyond your comfort zone!
Taurus: King of Wands Reversed
Your August 30 Tarot reading says to not doubt yourself, Taurus. A few setbacks have come up recently that have knocked you down and shaken your inner confidence, but do not let these moments disconnect you from your sense of self. Lowering your expectations and treating yourself with more sensitivity is highly beneficial for your own care and peace of mind.
Gemini: Four of Wands Reversed
Celebrate your progress, Gemini. You are not exactly where you wish to be just yet, but you are well on your way to your destination. Take time this week to celebrate how far you have come before looking ahead and navigating forward into calmer seas.
Cancer: Ten of Cups Reversed
Seek common ground in your relationships, Cancer. Do you feel like everything has just been feeling "off" with your significant other or closest friends? Put a little extra effort into communicating and connecting with your loved ones this week. Everything will go smoothly if you invoke a healthy dose of compassion for yourself and others.
Leo: Ten of Wands Reversed
Lift your burdens, Leo. Everything is feeling heavy right now due to circumstances beyond your control. You have been taking on other people's emotional weight, and it is beginning to really take a toll on you. Disengage from others' drama and focus on your own self-care this week.
Virgo: Seven of Wands Reversed
Step away from your current situation, Virgo. The clarity you are seeking cannot be revealed at this time because you are still stuck in the middle of the haziness! Take a break, clear your head, and come back to it with fresh eyes. Then the answers will appear.
When you have a burning question, a live psychic reading can help you answer it with clarity!
Libra: Two of Cups Reversed
Your August 30 Tarot reading wants you to share how you feel, Libra. Have you been holding back your emotions lately? To get the intimacy you crave in your relationships, you need to open up and express yourself! Dare to be more vulnerable with your partner, as well as your family and friends, so they can have a better understanding of what you are currently going through.
Scorpio: Two of Pentacles Reversed
Life does not always go according to plan, Scorpio, but it can be difficult to truly see that if you are too busy to even notice! You have been overloading your schedule with tasks and responsibilities to the point that you have not had the capacity to think clearly or be present in your current circumstances. Slow down, delegate some of your work, and regroup!
Sagittarius: The Hermit Reversed
Have you been missing your friends lately, Sagittarius? Your inner social butterfly is dying to come out and make some plans! Spend time this week focusing on your relationships and reconnecting with loved ones near and far. Even if you cannot get together in person, spend time catching up on the phone or FaceTime.
Capricorn: Nine of Swords Reversed
Do not let negativity weigh you down, Capricorn. You have been facing a lot of challenges lately and getting knocked down, but you continue to get up again! Your August 30 Tarot reading suggests being kinder to yourself as you get through this tough period of time. Release your self-doubts and honor your inner strength.
Aquarius: Six of Pentacles
Be generous, Aquarius. How can you give more of your time and energy this week to others? Make someone's day with random acts of kindness: surprise a friend by sending them lunch, buy coffee for the person behind you in line, send flowers to your love just because. Making people feel good will in turn make you feel good as well.
Pisces: Eight of Pentacles
Invest in yourself, Pisces. Now is the time to take your skills to the next level! Look for a class or workshop series in your chosen field and finally commit to getting more education. Whether it is a refresher or something totally new, this is an exciting challenge that you should embark upon to sharpen your expertise.
Your weekly horoscope has valuable information!
Most Popular on
Astrology.com