5 Magical Virgo Season Dates to Mark in Your Calendar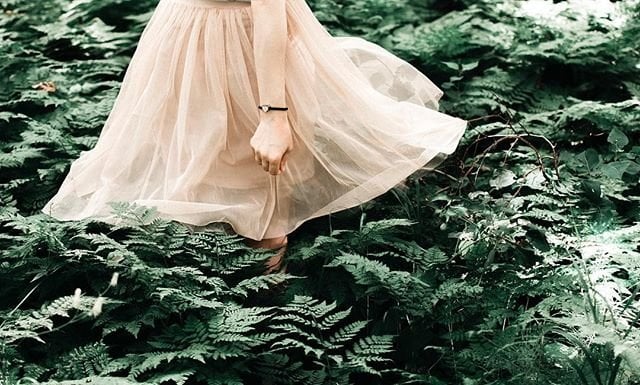 As the leaves begin to shift colors, we accept that summer's nearing its end, and call in more structure as we prepare to finish out the year. Virgo season reminds us that there are benefits and beauty in the ordinary. It's through structure and discipline that our goals are able to materialize. Tis' the season for practical magick!
This Virgo season is no joke (thanks 2020!)—we've got bigger fish to fry than buying back to school supplies. The skies will see Mars stationing retrograde on September 9 (a six-month journey that doesn't end with Virgo season), Jupiter—the planet of luck and abundance—finally goes direct on September 12, and a handful of tense aspects from Saturn and Pluto. The good news: In the first half of the month, we'll have Mercury on our side.
As the planet of the mind moves through Virgo until September 5, it finds comfort and excels in its rulership. We'll have extra sway with our words, the power and confidence to communicate effectively, and the ability to discern what is better left unsaid. Virgo's mercurial filter is a much-needed asset as we anticipate some stormy astrological weather.
Venus—the planet of love and values—moves through Cancer, expanding our hearts and empathy toward others. We'll have to make an extra effort to not only care for our loved ones, but care for ourselves, too. Once Venus enters performative Leo on September 6, we're making it a little more personal. It's time to connect with our confidence in a much bolder way. Whatever you let slide during Venus' stay in Cancer, isn't likely to cut it a second time around.
Here's a closer look at some of the extra-ordinary days that Virgo season brings us this year.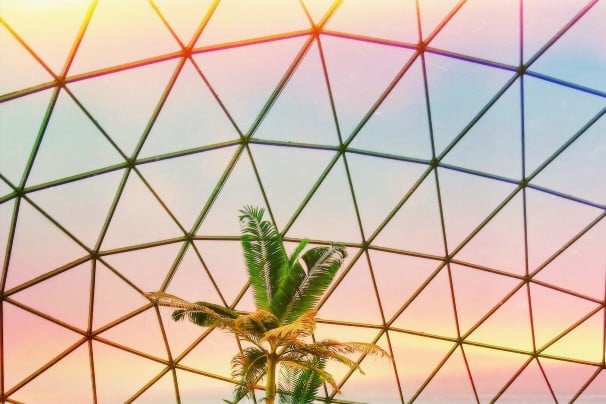 Virgo Season Dates to Mark in Your Calendar:
August 25: Mercury in Virgo trine Uranus in Taurus: Is it magic or is it just Uranus? Today your mind receives an extra boost as Mercury, thriving in analytical and problem-solving Virgo, mingles gently with Uranus, the planet of innovation and revolution. Sudden realizations and nearly otherworldly thoughts will permeate your mind throughout the day. This is an excellent day for stream of conscious writing and meditation—take advantage of your access to other planes. Information you receive today could easily land you in a favorable position.
September 1: Full moon in Pisces: Repressing your emotions won't suffice today. Pisces is one of the more emotionally advanced signs, and reminds us that connection is key. This lunation will bring healing and grounding. Mercury in Virgo will connect with both Venus in Cancer and Saturn in Capricorn, encouraging conversations about our values, love, and responsibilities. It will be hard to avoid emotional conversations today, but discussing your feelings is necessary. Saturn's influence can at first be a little jarring, but ultimately will bring grounding and a clear path and plan to move forward. It's time to do the work.
September 3: Mercury in Virgo trine Saturn in Capricorn: It's one thing to say it, but today, take an actual step. As Mercury continues its cruise through its rulership in Virgo, our mental skills see a boost. Our tact and charm in all communication matters benefit from a celestial pick me up. As multitasking Mercury meets with Saturn, we have the chance to manifest a dream or goal into the tangible. Take time to create a sigil, melding together symbols that represent your goal, and etch it into the dirt. As earth signs are both involved in this aspect, incorporating earth itself, amplifies results. (And makes the planets feel a little extra special, too!)
September 11: Sun in Virgo opposite Neptune in Pisces: It will be hard to avoid the magic in the air once the sun, our guiding light, faces off with mystical Neptune. When any planet, even an outer planet, meets the sun, it becomes personal. We're able to experience this energy as a collective and an as individual. Neptune's fog is mystical, but if you get lost it in, it can be all-consuming. While the energy of the ethereal and extraterrestrial abound, it will be easy to lose sight of your path. Try hard to keep one foot in this world, as the sun highlights some of Neptune's most magical insight.
September 17: New Moon in Virgo: There's no better day than today for dabbling with a little practical magic.  As the new moon in Virgo ushers in a fresh start in our daily routines, health and wellness, it also angles gently and forms a trine with Saturn in Capricorn. What's strict-old Saturn's role in this? Saturn will bring whatever you set your mind on to life! In order to create, we need a plan. The soil is rich today and the ground is fertile. Your mental energy will speak volumes and have lasting effects. Exercise caution—Mercury will face off against Jupiter, adding optimism and an overzealous attitude. Thoughts can easily become reality under this cosmic reset.
Read More Stories:
Most Popular on
Astrology.com