Get Ready for this December's Cold Full Moon in Gemini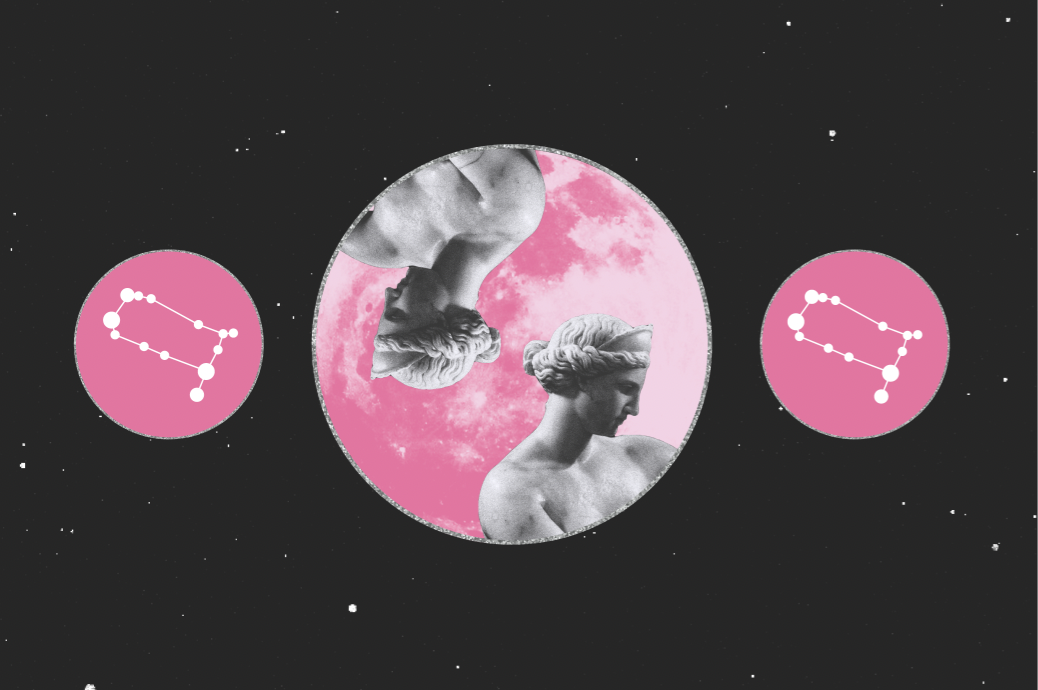 The December 7 Gemini full moon will be a mentally stimulating lunation, creating an ambiance that's perfect for brainstorming ideas that will have you traveling down many different rabbit holes. While your mind is sure to be more active than usual, you may experience difficulty in generating movement, as Mars retrograde threatens to trigger inconsistency with the passion that drives you in a distinctly forward direction.
However, change is written in the stars right now, as the heavens provide opportunities to remove and replace that which is no longer necessary. Unfortunately, a lack of reliable energy and motivation could keep some from making tangible progress, which could result in outward expressions of anger and frustration. This energy will be easier to navigate for some members of the zodiac than others, but we can always count on a full moon to bring at least a little drama for everyone.
Gemini is thought to be an incredibly dynamic air sign, known for its social nature, quick wit, and undeniable smarts. It's this mutable sign that continues to host Mars' retrograde journey, bringing some heat to this lunar event. Gemini tends to have scattered thoughts, sending energy in multiple directions at once, buzzing from one idea to the next, not necessarily feeling the need to finish anything before moving on. With Mars traveling retrograde through this sign, you may find yourself acting in a similar fashion, making it important that you stay grounded and focused.
As Luna snuggles up with Mars during the full moon, you'll begin to sense that change in the air, potentially impacting you on a physical and emotional level. Allow these feelings to empower you by speaking your truth in reference to your needs, though you will need to act from a diplomatic disposition to avoid expressing yourself in aggressive ways. Luckily, with Mercury freshly settled into serious and well-spoken Capricorn, you'll have the vocabulary and composure to articulate yourself brilliantly.
Though the vibe could get a little spicy, Mars creates the ideal atmosphere for manifesting change by cutting out the parts of your life that no longer serve your highest good. With this hot energy cruising through our skies, you can melt down ways of being that you've outgrown, or at least change things up a bit. Do your best to direct stagnant circumstances and relationships into more exciting waters, especially when it comes to romantic partnerships or personal goals.
An element of unpredictability may be hidden in the undercurrent of this astrological event, due to an unbalanced connection between the sun and revolutionary Uranus. It's natural to feel frustrated when your personal philosophies are shaken and tested, but being unwilling to evolve when the universe asks you to will always be a losing battle. Remaining adaptable and keeping a "go with the flow" mentality is the key to dealing with unintended outcomes, especially if you feel like your life has been thrown off course recently. As the cosmic spheres dance throughout the heavens, they invite you to swing and sway along with them, rather than against them.
To navigate the full moon in Gemini, here's your official full moon reading—including your full moon meaning, tips on how to handle the energy and even a tailored moon ritual—all based on your zodiac sign.
Store
Recommended Reports For You
Most Popular on
Astrology.com