The First New Moon of 2021 Delivers Truly Transformative Potential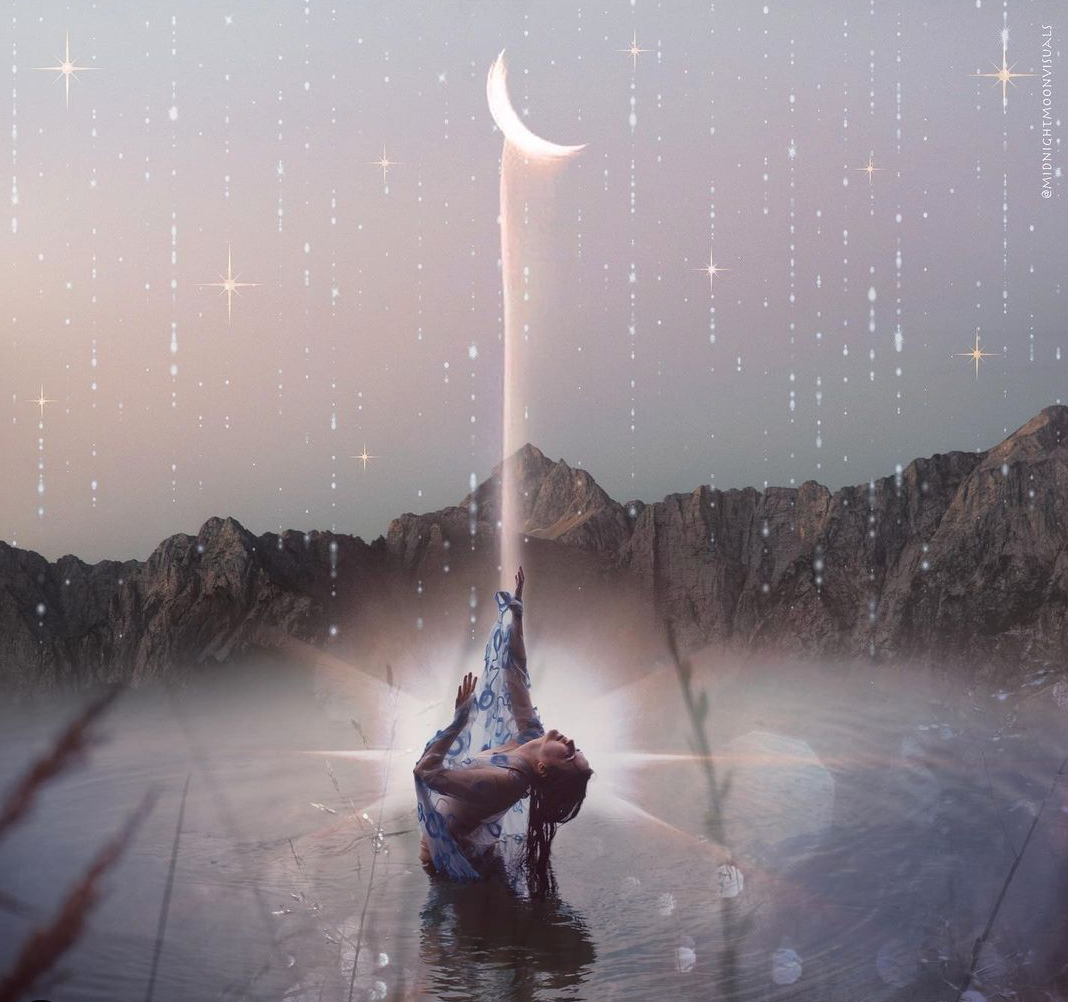 The first new moon of 2021 happens at 23°13' of Capricorn on January 12 (9:00 PM Pacific Time).
If you haven't made your New Year's resolutions yet—or if you've struggled to get started on them—then this new moon is for you! As the moon and sun align in this pragmatic, purposeful sign, they help us to set our sights on goals that are both ambitious and achievable.
What's the secret of Capricorn's success? Like its mascot, the mountain goat, it knows the best way to reach the top is by taking one step at a time. At this new moon, it's good to have a major, long-term objective in mind. But we'll set ourselves up for success by breaking it down into a series of smaller, simpler tasks. This makes it easier to stay motivated and track our progress along the way.
What Does the New Moon in Capricorn Mean?
The methodical approach might take more time. But this new moon's conjunction with Pluto (the slowest-moving of all the planets) encourages us to trust the process. While Pluto's presence gives this lunation the potential to be truly transformative, we should remember that real and lasting change is a marathon—not a sprint.
Fortunately, with Saturn ruling this new moon, we're in it for the long haul. We have realistic expectations about what we can accomplish and how much time, energy, and effort it will take. Even so, as Mars in Taurus squares Saturn in Aquarius, we might have to dig a little deeper to work up our willpower. It helps to have one or more "accountabilibuddies": supportive friends who understand our goals and help to keep us on track.
Ultimately, though, we're responsible for doing the work. And as Uranus stations direct in Taurus (January 14), that work might include practices to help us stay grounded and centered in chaotic, uncertain circumstances. If we've been in a mental or spiritual rut lately, Uranus' squares with Mercury and Jupiter in Aquarius are sure to shake us out of it. We're challenged to think outside the box, and be open to new insights from unexpected sources.
Uranus' trine with Venus in Capricorn gives us the grace to take these disruptions in stride. We may even find ourselves feeling more comfortable with change. Still, taking stock of our values and reevaluating our heart's desires can be a sensitive subject—especially where relationships are concerned. Venus' square with Chiron in Aries challenges us to take responsibility for our own healing, and refrain from taking old wounds and pain out on each other.
This is important not just for our personal relationships, but for the collective as well. After all, Capricorn is the sign representing society as a whole, and all of the systems and structures that organize our lives. Fortunately, Mercury and Jupiter's sextiles with Chiron around this new moon assist us in building a better future together.
Read on for your sun and rising signs to learn more about what this new moon means for you.
Get the full scoop on this week's intense transits!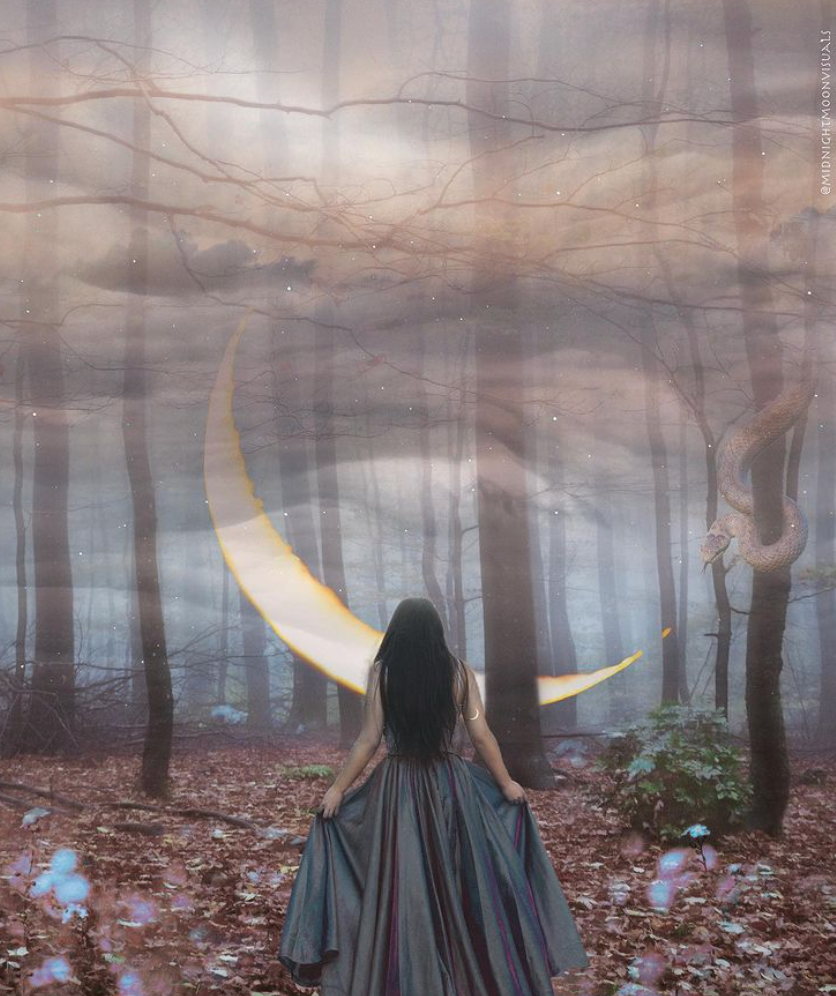 Horoscopes for January's New Moon in Capricorn
Capricorn
No matter how much you've accomplished, Capricorn, you still see yourself as a work-in-progress. There's always that "next level" for you to reach, higher or deeper than you've been before. Set your sights on self-improvement at this new moon, but make sure you're working from a solid foundation of self-love.
Aquarius
You've got nothing to hide, Aquarius. But that doesn't mean your life has to be an open book. There are certain things it just makes sense to keep to yourself—or share with others on a strictly "need-to-know" basis. This month, your new-moon intention is probably one of them.
Pisces
It helps to have friends in high places, Pisces. Deep down, though, social climbing just isn't your style. Still, this new moon can bring people into your orbit who might turn out to be real game-changers for your life and goals—so make a point to connect with them.
Aries
There's no such thing as an "overnight success," Aries. If you want to excel in your calling or career, you've got to lay the groundwork by putting in plenty of energy and time. Still, at this new moon, a little effort will go a long way toward earning respect and rewards.
Taurus
As a student of life, Taurus, hands-on experience has taught you more than any book. Still, at this new moon, you know there's always more to learn. Set your sights on a particular area of interest, then put yourself in situations that will teach you what you want to know.
Gemini
Solid as a rock: Gemini, that's the kind of support system you deserve. But strong relationships don't just happen. They're something you have to work at, and build on a foundation of mutual trust and respect. At this new moon, lay the groundwork for a connection that's built to last.
Cancer
Got relationship goals, Cancer? If so, this new moon is the time to get serious about them. Whether you're looking to build new bonds or strengthen existing ones, it's up to you to make it happen. Take responsibility for creating the conditions that will support long-lasting love and friendship.
Leo
New year, new you? Leo, this new moon can inspire you to make some dramatic and ambitious lifestyle changes. In the long run, though, that may not be the healthiest approach. Instead, map out some smaller, more incremental changes that, over time, will add up to total transformation.
Virgo
Pleasure is serious business, Virgo. And while we often assume that spontaneity is sexier, fun and romance are way too important to leave up to chance. At this new moon, it's up to you to carve out space and time for the things that make you feel good.
Libra
It's time to get your house in order, Libra—both literally and figuratively. Whether it's your actual abode, the people you share it with, or a more general sense of feeling at home in your own skin, this new moon is all about tending to the foundations of your life.
Scorpio
What's on your mind, Scorpio? With your reserved nature, it's not always easy to tell. But this new moon finds you feeling more communicative. Take some time to gather your thoughts, then take the initiative to share them. Don't be afraid to let others know you're thinking of them.
Sagittarius
Believe it or not, Sag, sometimes less really is more. While indulgence can be fun, in the long run, nothing beats the sense of self-sufficiency that comes from living within your means. Use this new moon to set a budget and map out some financial goals for the year ahead.
Art by @midnightmoonvisuals
Store
Recommended Reports For You
Most Popular on
Astrology.com