Venus in Capricorn Says… "Put a Ring On It!"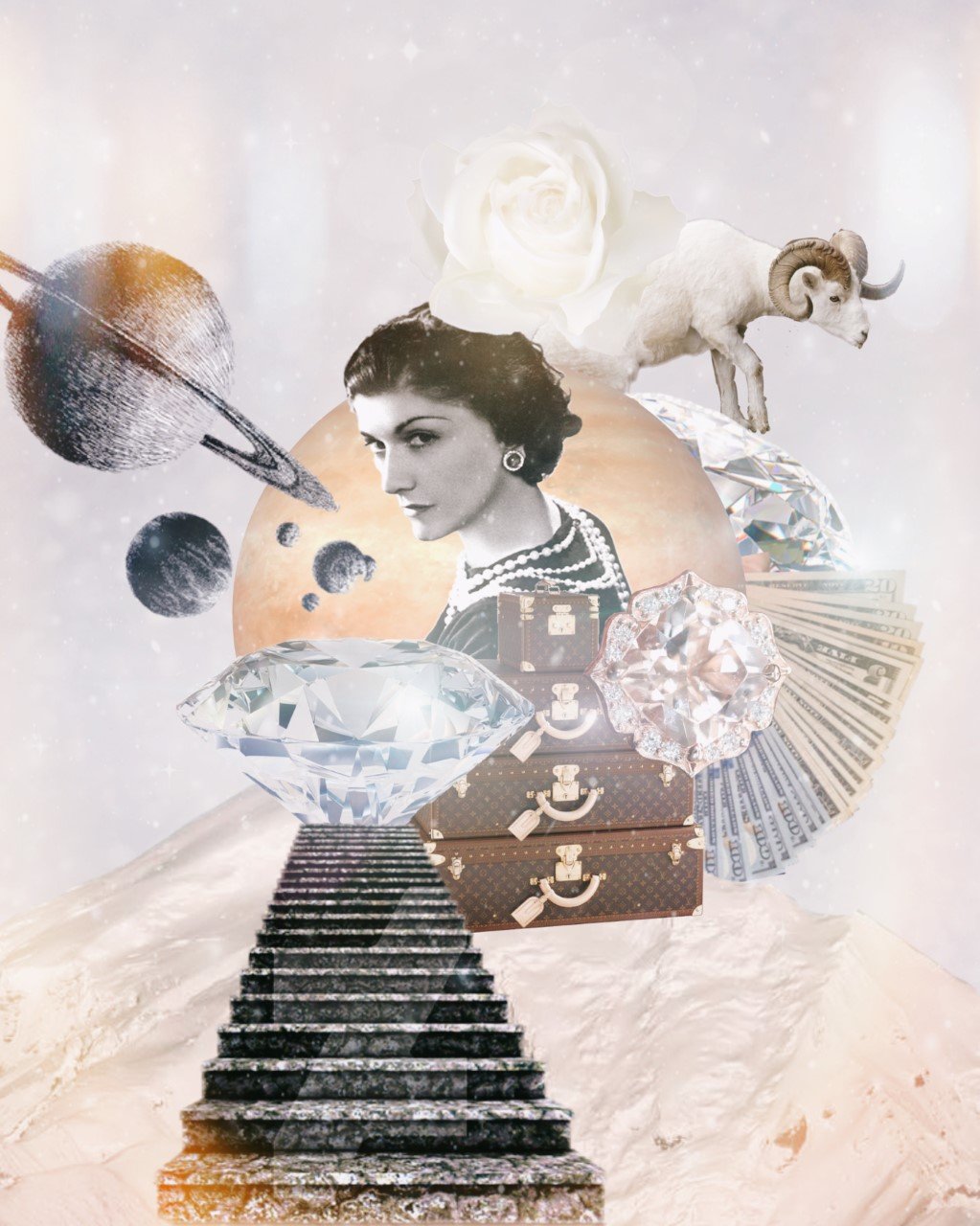 Venus in Capricorn 2021 dates: January 8 to January 31. 
Venus is the planet that governs our relationships, our aesthetics, and our finances. Wherever Venus sits in the zodiac offers a glimpse into how we give and receive pleasure and love. Venus transits also give us insight into what kind of sartorial choices we're making and how we choose to handle and manage our resources. 
The passionate fire of Venus' ride through Sagittarius fizzles out on Friday, January 8, 2021, at 7:41 a.m. PST when Venus enters the cardinal, earth sign of Capricorn. 
Tired of all the over-the-top promises she heard while traversing through Sagittarius, Venus is now looking for signs of stability and commitment. We're less inclined to throw caution to the wind and book a spontaneous adventure with our new lover. Instead, we turn our hearts towards more practical matters. If you're acting more cautiously with love or money, the Saturn-ruled sign of Capricorn influences Venus to reign it in. So it's not so much that you're cold and bitter these days, it's just that you might not be as impressed by sweet nothings that don't have something concrete behind them. 
It's a new year, which means it's time to raise your standards (and prices) anyway, boo!
If you're partnered, this transit might have you questioning if you truly see a future with the person you're entertaining. Are they down to put a ring on it? Are YOU down to be cuffed forever to this person? Capricorn is a sign concerned with the material realm and our biological clocks are ticking! Since Capricorn is ruled by Saturn, the planet that governs time, we're acutely aware of how we're spending it. And if your time is being wasted or you're not feeling respected in the way you know you deserve, Venus in Capricorn will highlight that awareness.
Make it clear where you stand and how you feel. If the person you're dating can't offer that, their appeal may wear off quickly. And if you are someone who wants a real, fulfilling, equal partnership but keeps settling for casual hookups? Venus in Capricorn might have you cut off those connections that are going nowhere.
By the end of this transit, you will get a clear understanding of where you/they stand. Committed couples could start talking about taking the next step like moving in together, getting married, or starting a family. The quality of the foundations of our partnerships get scrutinized under this transit and if the structures are shaky, then this transit will reveal those cold, hard facts… whether you're ready for it or not!
Read me: How Your Natal Venus Can Help You Cultivate Connection
If you're single, you might find yourself attracted to potential mates that are more conventionally successful in some way and have achieved some sort of social status. If you're suddenly uninterested in casual flings or one-night stands, this Venus transit through Capricorn might be the culprit. Aloof behavior and youthful exuberance become a turnoff, as Venus in Capricorn is more attracted to mature and ambitious partners now that give off a sense of authority. 
Just remember, having expectations from a partner does not make you needy. Venus in Capricorn invites us to honor our emotional needs and our boundaries with anyone we are relating to, romantic or not. It's the perfect time to reconnect with our values that support our long-term well-being. Having strong and mutually supportive relationships in our lives is crucial to maintaining our overall mental health and who we choose to be intimately connected with can have lasting impacts. Venus in Capricorn reminds us that whoever we let access our precious energy must come correct. Period.

Where the Money Resides
While we're examining the quality of our relationships during this transit, Venus in Capricorn is also an excellent time to think about what kind of smart money habits we can adopt that take the future into account. Take a course on investing and learn about what it takes to build wealth. Start a savings plan if you don't already have one. If you can, curb any unnecessary spending, or register for that LLC to legitimize your side hustle. Laying down the bricks for a solid and secure financial future is one way to capitalize on this swift planet-sign combo. If you're naturally more inclined towards instant gratification, this transit will inspire you to move with your Future Self in mind. 
Dress for the Job You Want
Aesthetically, we're not exactly busting out the flamboyant fabrics and bold patterns this season, instead, opting for sleek, tailored, and clean looks. Simplicity and minimalism in style are favored, turning towards more modest and demure fashion choices. We're ditching the cheap and trendy fast fashion for elegant, timeless pieces in neutral colors like long-sleeve black turtlenecks, camel-colored trench coats, and grey cashmere sweaters. This transit might have us gravitating towards higher-quality, well-made items that will last more than a few seasons. Venus in Capricorn is not about what will catch the eye but what will stand the test of time. 
Important Venus in Capricorn Dates
Jan 9 – Venus Trine Mars:
Sexy, activating energy, perfect for a date night.
Jan 12 – Venus Square Chiron:
Healing old relationship wounds, especially around father or authority figures.
Jan 13 – Venus Trine Uranus:
Try something new with a partner or switch up your usual beauty routine.
Jan 23 – Venus Sextile Neptune:
Highly fertile art-making energy. Intuitive ideas that birth creative projects.
Most Popular on
Astrology.com