Survival Kit: Mercury Retrograde—Everything You Need to Know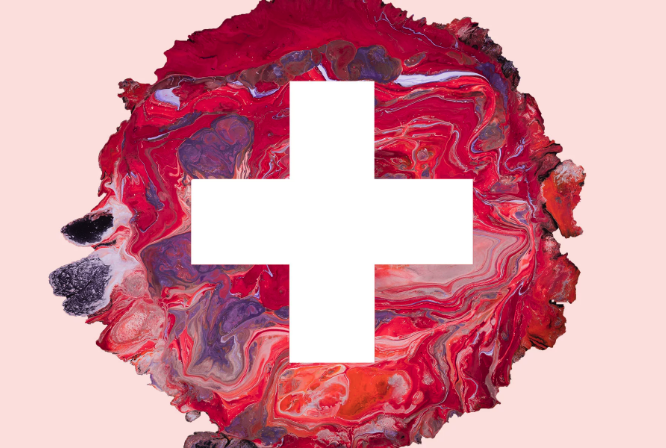 Wifi down? Plane canceled? We've got you covered.
You know the effects of Mercury retrograde (the next of which kicks off on October 31): dropped phone calls, mistakenly-sent emails, canceled travel plans, and dramatic "he said, she said" fights (just check out these Mercury retrograde horror stories!). All bets are off when it comes to reliable technology, traditional communication methods, and even stable relationships.
Luckily, no Merc retrograde can compete with our list of essential survival items. These babies will ensure you're prepared for any tech disaster, travel misadventure, or miscommunication during this restless—and sometimes ruthless—cycle.
Avoid Mercury Retrograde Effects With These Items
An Amethyst
Why? For Wifi woes.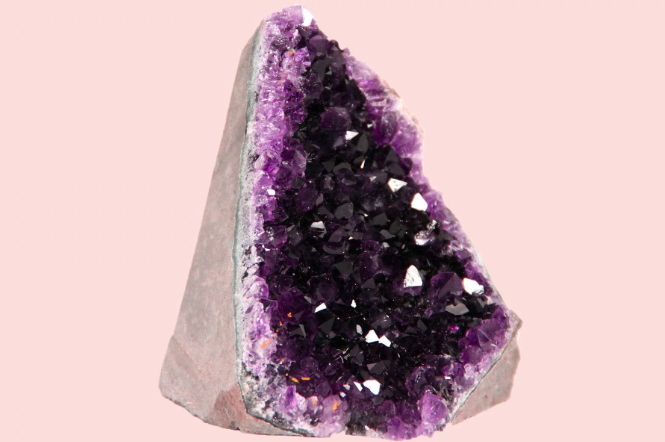 Amethyst Cluster, $29.95
If your Wifi's lagging, try this witchy life hack: Place an amethyst on your wifi router to jump-start the connection. Known for its ability to provide clarity and cleanse the energy around it, amethyst will help your computer find its way back to the router.  
Read me: We Conjured 6 Witchy Podcasts for Your Listening Pleasure
Hotel Tonight App
Why?: To remedy any last-minute travel delays, cancellations, or break downs.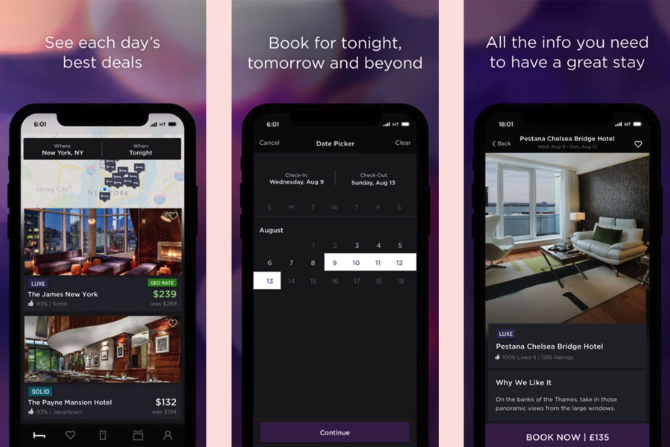 If you plan on going anywhere, you best be prepared for any of your plans to fall through. Should you have to make a quick hotel booking due to a car breakdown, a missed connecting flight, or a cancelled flight, use Hotel Tonight to get you a bed that night—at 40 to 60 percent off market price. How can you beat that? Plus, anything is better than sleeping in your car. If you're making a worldwide trip,  Reading this travel insurance book will guarantee you have the best tips on how to keep your trip insured, and will save you from unnecessary stress.
DOGEARED Mercury in Retrograde Protection Bracelet
Why? For crystal protection.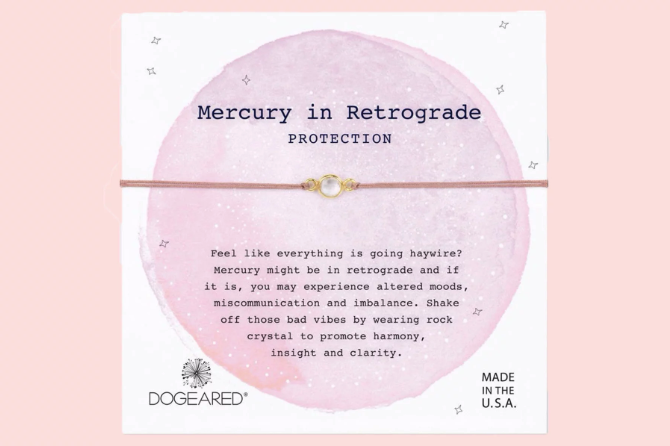 DOGEARED Mercury in Retrograde Protection Bracelet, $22.00
Fighting off bad vibes can be a challenge. But using the power of healing crystals, particularly when you wear it as jewelry, makes this task much easier. This bracelet features a perfectly-sized clear quartz, or "rock crystal," which helps purify and cleanse negative energy.
Dill Weed
Why? To help you communicate.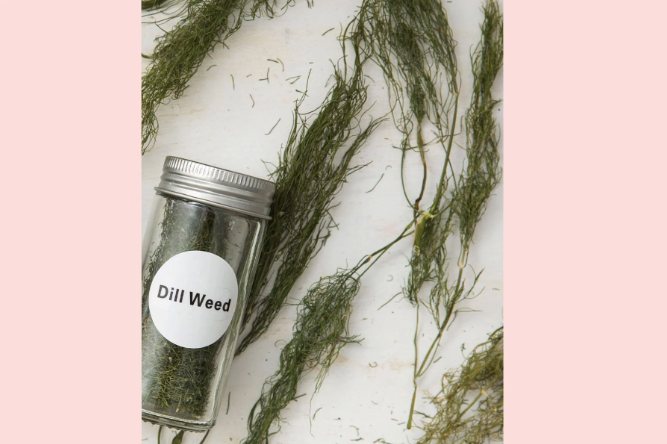 365 Organic Dill Weed, 0.46 Ounce, $3.99
Dill is an important herb during this time, as it helps with communication by opening up the throat Chakra. Herbalist and numerologist Ellen Ricks explains how dill is good for opening up the throat Carka because "it represents communication, mental quickness, and focus." Whether you add it to your food or keep it in a small pouch, the herb will help you avoid difficulties in communication brought on by the retrograde.
How to Survive Mercury Retrograde: And Venus & Mars, Too by Bernie Ashman
Why? To learn more about your enemy.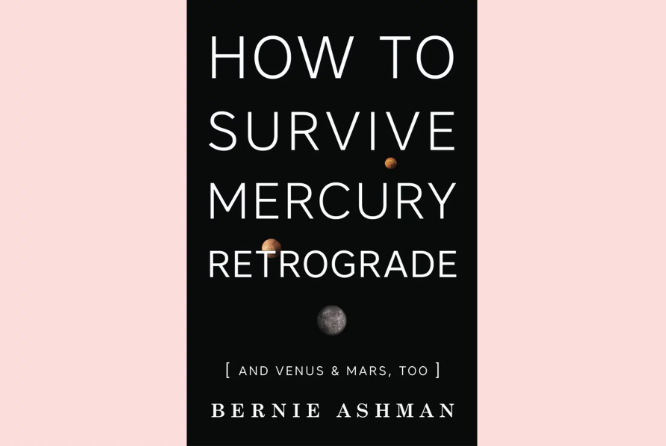 'How to Survive Mercury Retrograde: And Venus & Mars, Too', by Bernie Ashman, $9.15
When your power goes out and you're left wondering what the F is going on without having the convenience of the internet, this book will solve your problems. Well, at least it will tell you why you're having so many problems. At the very least, Ashman's guide will give you something to do when waiting for the repairman to come fix your TV. Time to hit the books!
'Sorry I Can't, Mercury Is in Retrograde' Tote Bag
Why? Because sometimes, you just need to laugh about it.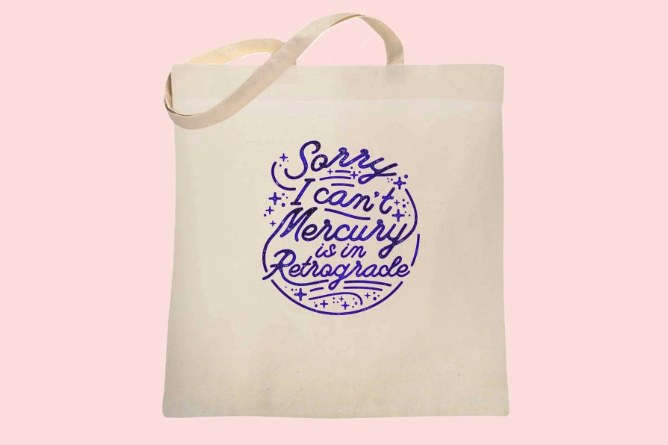 'Sorry I Can't, Mercury Is in Retrograde' Canvas Tote Bag, $9.99
The planets are messing with your mojo, you should let people know! More than that, though, in times of great chaos, sometimes you just need to lean on your sense of humor.
A Palo Santo or Sage Stick
Why? For cleansing bad juju.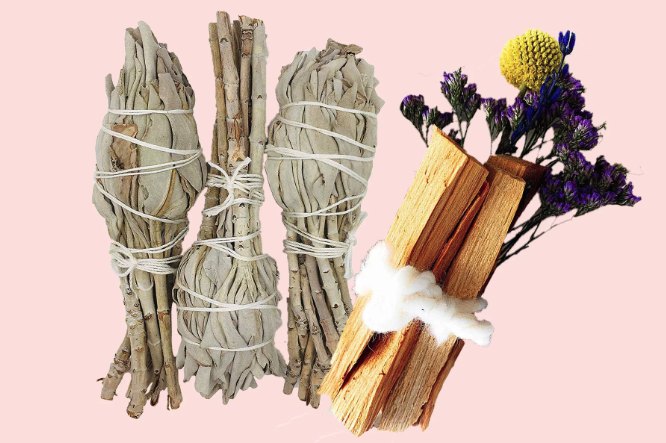 Premium California White Sage, $9.99; Mama Wunderbar Smudge Kit Palo Santo, $18.99
During a time of heightened imbalance and complications, it is important to actively fight these forces. Whether you use a stick of Palo Santo or sage, you will be able to cleanse your space and mind. The burning incense will keep you centered and will ultimately help you find a greater sense of peace amidst this season's forecast of uncertainty.
Read me: Clear Your Cleanse: Six Herbs to Burn Instead of Sage
Dream Dust
Why? To help you sleep.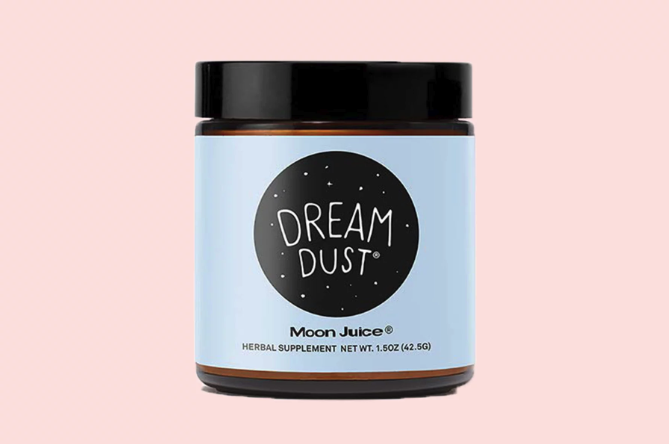 Moon Juice Organic Dream Dust, $38.00
It's been suggested that your sleep cycle can be affected when Mercury is retrograde—and we all know how important sleep is. This super-herb blend from Moon Juice is specifically curated for perfect sleep. Just stir the blend of chamomile flower into warm milk or herbal tea before bed and you're off.
A Self-Reflection Journal
Why? For self-discovery.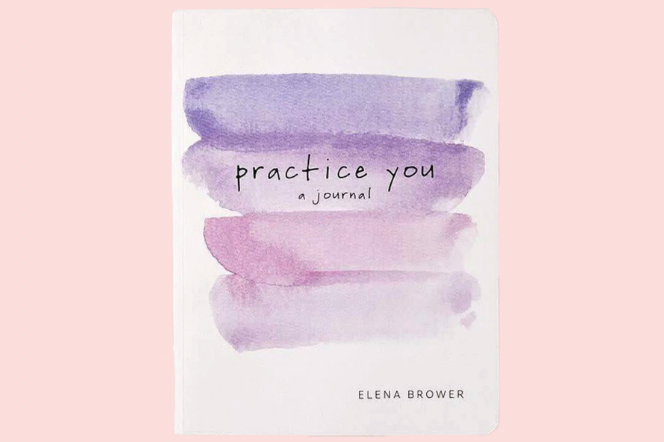 Practice You: A Journal, $11.52
Mercury retrograde has a tendency to make us reflect on sentimental roots; there's no better time to ponder the past than now. Using this journal—which has a mixture of inspiring quotes, writing prompts, and watercolor designs—you'll be able to practice self-reflection without boundaries. This helps move forward from any retrograde bumps as you keep your mindset on evolution and gaining new personal insights.
Here's an example of one of her writing prompts: Consider a moment when you felt challenged, afraid, or sad at age three. See your clothes, your surroundings, your feet. […] Now, from your perspective today, write a letter, a song, or a poem for that child, sharing a few of the lessons that will be coming in that part of early childhood.
An External Hard Drive or USB
Why? For data backup.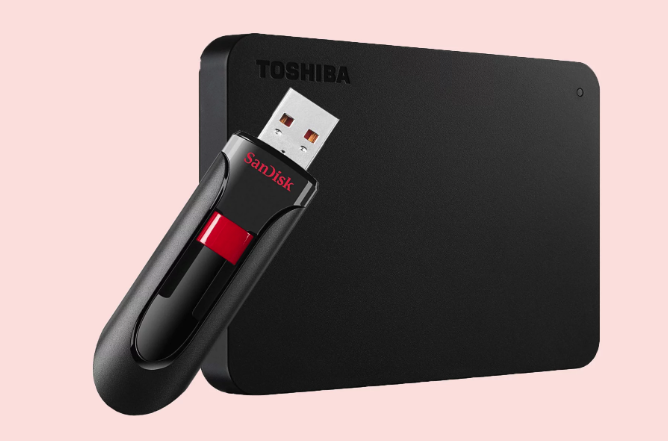 SanDisk Cruzer Glide Flash Drive, $6.99; Toshiba Canvio Basics Portable External Hard Drive, $48.99
With the high possibility of erratic technology, comes the horrific chance of losing important data on your devices. Save yourself from this nightmare (and more importantly, the loss of your sanity), by using one of these data storing gadgets to keep all those family photos, passwords, and tax info safe. Trust us, you'll feel much calmer knowing your stuff is safe and sound during this retrograde season.
A Yoga Mat
Why? To "zen" out when things—especially relationships—go haywire.


BalanceFrom GoYoga All-Purpose Exercise Yoga Mat, $15.99
To find your zen and remain calm amidst the retrograde mayhem, it is wise to have a yoga mat at hand. Practicing yoga will help keep elevated stress and anxiety down; balance and focus will replace the abundance of uncertainty brought on during this season. Namaste!
Stationary
Why? To make absolutely sure that all your messages are received.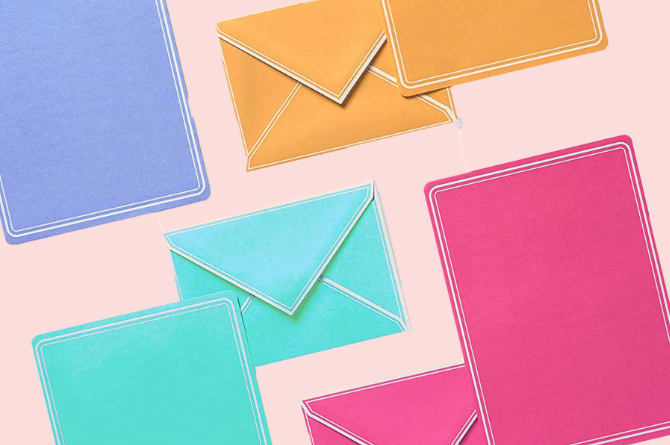 American Greetings Pastel Stationary, $11.50
Just as the planetary ruler of communication appears to be going backwards, so may your dependency on tech communication. During this time, it may be smart to revert back to old ways of communication when texts go south. Rather than exchanging messages via text, pick up a pen and write out what you want to say in a letter (this might even be appreciated by someone)!
Most Popular on
Astrology.com