6 Witchy Podcasts—for Your Listening Pleasure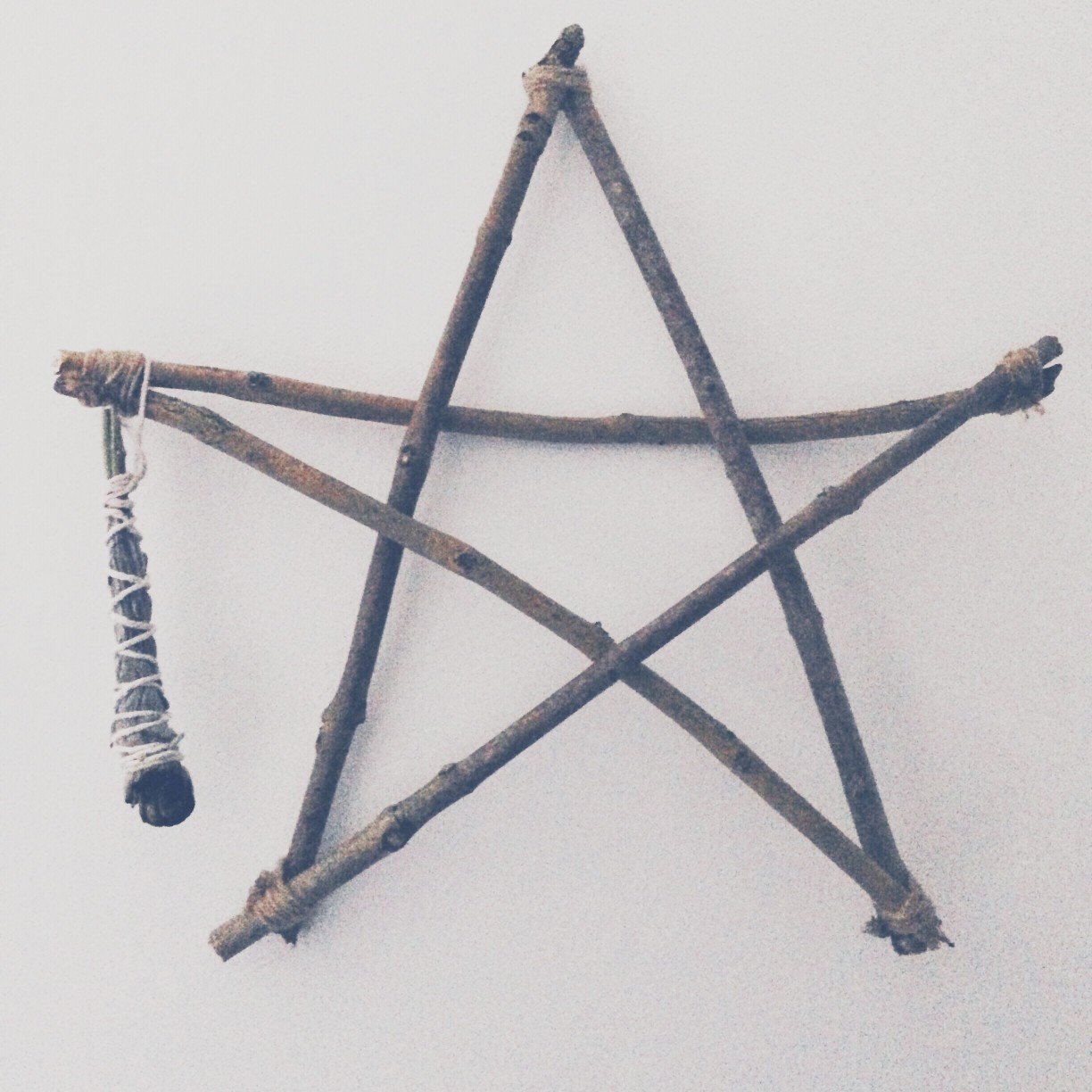 When it comes to the Wiccan world, there's a lot to learn. The good news? There's a podcast for that. From astrology to pop culture to spells and more, the listening world has something for everyone—even witches. Whether you're a practicing Wiccan or a novice looking for induction, these 6 podcasts are sure to serve you on your magical journey.
Read me: The Shy Witch's Guide to Finding a Coven
Astrolushes
What's it about? Astrolushes has a little of everything: astrology, literature, wellness, pop culture, and—here's where the "lush" comes in—wine. Hosts and water signs Andi Talarico (writer) and Lisa Marie Basile (editor of Luna Luna Magazine and author of Light Magic for Dark Times) will take you on a boozy ride through the zodiac, magical realms, and everywhere in-between.
Why you should listen: Talarico and Basile are as bubbly as a glass of champagne and as deep as good whiskey. Perfect for listening to after a long day—drink in hand.
Perfect for: Scorpio and Taurus
The Fat Feminist Witch
What's it about? This podcast examines witchcraft from a modern, feminist perspective. What does it mean to be a witch in today's world? Topics include author interviews, the ethics of magic, social justice, and much more.
Why you should listen: If you are tired of the commercialism of witchcraft and are wary of things that sound a little too "new age," Fat Feminist Witch is for you. Podcast host Paige is as funny as she is honest about the world of spirituality—and how we should be more focus on social justice in magic than collecting crystals. Her podcast is less sage, more sass.
Perfect for: Aquarius and Libra
Read me: Which Witch Are You? 5 Ways to Harness the Craft
Alchemy of Affluence Podcast
What's it about? Founder of the Alchemy of Affluence Academy, Afura Nefertiti Fareed has created a podcast to teach you how to manifest your desires. The podcast is meant to demystify magic so that anyone has the power to create their own fairytale. Her podcast features interviews, lifestyle hacks, and magic for self-love, wealth, and happiness.
Why you should listen: Alchemy of Affluence is like a magical self-help podcast in which Fareed gives you tools to help you live your best life. This is a great podcast if you've been interested in the law of attraction but don't know where to start.
Perfect for: Cancer and Capricorn
Basic Witches
What's it about? Comedians Leah Knauer and Rachel Laforest are the hosts of Basic Witches, a comedic spiritual podcast where they interview comedians, musicians, artists, and witches about all things magical and sexy. Each podcast ends with a Goddess Oracle Card Reading.
Why you should listen: Not only are Knauer and Laforest hilarious, each of their guests are fascinating, and each episode has a deep message. Expect discussions on topics like chosen family and self-love.
 Read me: Practicing Witches Share 4 Magic Movies That Get It Right
Resting Witch Face
What's it about? Described as a "one-stop haunt for all things spooky," hosts and witches Grant Jacoby and Bailey Bennett spin tales of ghosts, demons, vampires, and more that are equal parts scary and funny. Resting Witch Face promises both fright and bad puns.
Why you should listen: It's a great combination of a paranormal and a magical podcast. You'll be thinking about these stories long after each episode is over—so don't listen to them in the dark. And the puns are to die for.
Perfect for: Aries and Sagittarius
Hippie Witch: Magick For A New Age
What's it about? Described as "a happy, hippie place where Magick with a 'K' meets The Law of Attraction," Hippie Witch host Joanna DeVoe gives us a deep dive into almost every area of witchcraft, exploring new and unique voices and beliefs. DeVoe interviews guests and offers an interesting perspective on magic in today's world.
Why you should listen: DeVoe is a deep cauldron of information, who not only teaches you about magic but also how you can use that magic responsibly and creatively. She is funny, empathic, and a little bit off of the beaten path—which is why we love her!
Enjoy your magical listening!
Art by Emma Rodriguez
Most Popular on
Astrology.com