Mercury Retrograde in Taurus 2023: Astrology, Meaning, & Horoscopes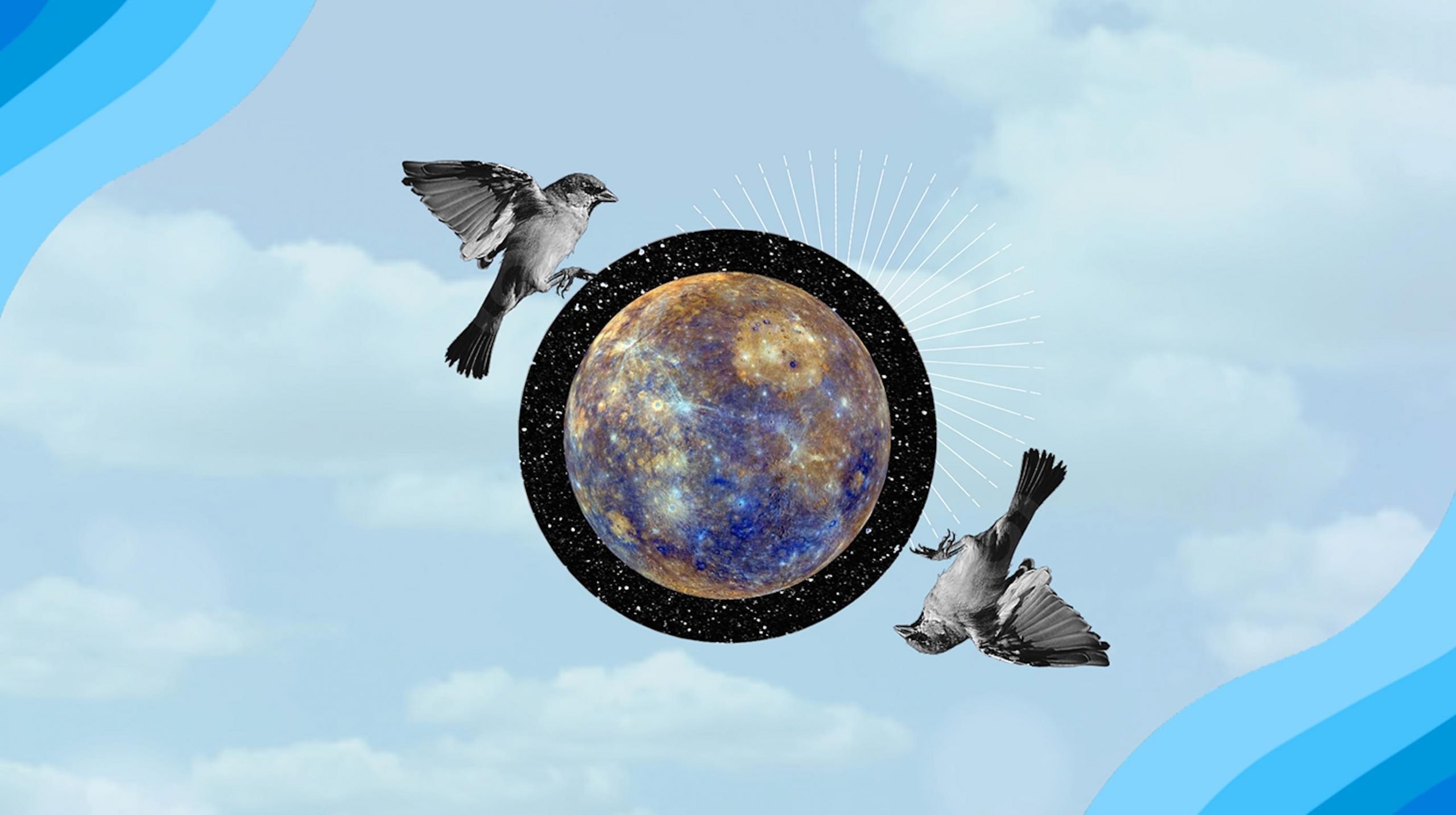 The second Mercury retrograde of 2023 beings on April 21, 2023—and ends on May 14, 2023.
Mercury Retrograde in Taurus 2023: Pre & Post-Shadow Dates & Degrees
Mercury retrograde begins the pre-shadow phase in Taurus (5° 50') on April 7, 2023, at 4:44 am PST.
Mercury retrograde in Taurus fully begins on (15° 37′) on April 21 at 1:35 am PST.
On May 14, 2023, Mercury stations direct in Taurus (5° 50') at 8:17 pm PST.
Mercury exists post-retrograde phase in Taurus (15° 37′) on May 31, 2023, at 11:39 pm PST.
Learn everything about planets in retrograde.
Mercury Retrograde in Taurus Meaning
Earth, fixed sign Taurus is not the best sign for Mercury to be in, as the Bull's energy is too slow for the swift planet of thought. Taurus' mantra "slow and steady wins the race" takes over all things communication, commerce, and thought processes when Mercury is direct here. So, it's only natural that during the time Mercury is retrograde in Taurus, the pace of life is the slowest it can be.
When Mercury goes retrograde in Taurus, there can be a disconnection between the mind and the body, which requires integration. When our mind races and confusion reigns, it will be crucial to connect to our breath and practice gentle yoga as a way to align the mind with the body. This will be especially true when making crucial decisions that can't be delayed.
Since Taurus also deals with material possessions and security, Mercury retrograde in Taurus will be a time to re-assess our financial situation as well as resources. Do we have everything we need to feel safe and grounded? And lastly, are we prioritizing our bodies and how we seek the pleasures of life that are so important for our health, happiness, and well-being?
Mercury Retrograde in Taurus Key Dates
On April 23, two days after going retrograde, Mercury retrograde will form a sextile with Mars in Cancer. The days before and after this aspect are ideal to tackle in-progress projects that have been on the back burner or abandoned in the too-hard basket. This combination can really help by giving them form.
As it turns retrograde on April 21, Mercury will be in a conjunction with wild child Uranus, accelerating our minds and stimulating our intellect. If we manage to stay focused, this infusion will help us find out-of-the-box solutions to problems during the retrograde. A positive outcome arrives on June 4, when Mercury and Uranus meet.
As it turns direct, Mercury will be in a conjunction with the Lunar North Node of Destiny, re-routing our paths. Our intellects will be energized by the introduction of new ideas. The new avenues that become open to us now will most likely be successful in bringing growth later in the year.
On May 12, two days before going direct, Mercury retrograde will form a sextile with Venus in Cancer. This is a very creative combination that gives shape to the new avenues we have been exploring. Have fun playing around with the many different scenarios and possibilities available to you now.
If you're confused about an important person or situation, a live psychic reading can bring the clarity you need!
Mercury Retrograde in Taurus Effects
-Most intense for: This Mercury retrograde will be very intense for Taurus and Scorpio, as they will have to juggle a lot of changes in their relationships and immediate environment.
-Most challenging for: Leo and Aquarius will see some setbacks at work and when dealing with family matters. Learning to go with the flow will help them tremendously to adapt to these changes.
-Most beneficial for: Cancer, Virgo, and Capricorn will benefit from this retrograde the most, as their thoughts will be aligned with their intentions. Past opportunities could return for them.
Your 2023 Horoscope has vital information about how to harness Mercury's powers!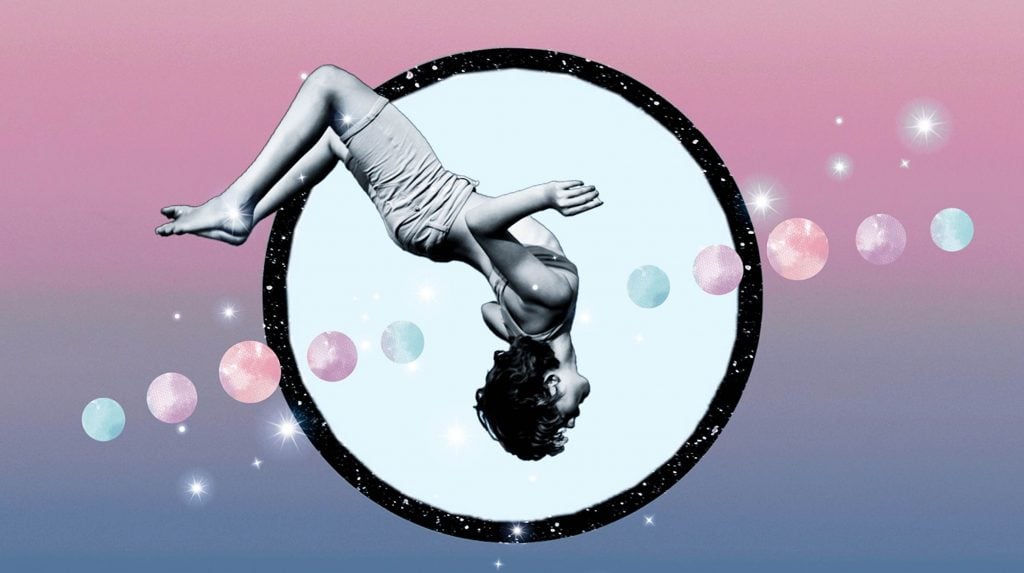 Horoscopes for Mercury Retrograde in Taurus
Aries
This Mercury retrograde activates your second house of money and value. Themes around money and finances, as well as the concept of value, will be on your mind, Aries. Payments and checks could be delayed, but you could also receive unexpected money in your bank account. However, don't expect it, as anything could happen during this retrograde. Focus on reassessing your budget, and if you can, come up with a plan to start saving for a rainy day.
Taurus
This Mercury retrograde activates your first house of self, bringing themes around the way you interact with the world at large, Taurus. If you dislike your look or haven't had an update in a while, this retrograde is the perfect time to revamp your image, including your haircut. Part of this process also involves beginning to communicate more authentically, so don't be afraid to show the "new you" that is emerging.
Gemini
You're a social butterfly, but the need to retreat during this retrograde will be so extreme that you might think there's something wrong with you—there isn't. Out of all the Mercury retrogrades of 2023, this is the most introspective for you, and embracing solitude and radical self-study will release unconscious patterns that seem to be preventing your growth and abundance. So, grab a journal or a book, and dive right in, Gemini!
Cancer
You're one of the zodiac signs that can get more out of this retrograde, Cancer. The secret is to really listen to what people have to say, and be open to collaboration, even if doing so drives you crazy! This Mercury retrograde activates your eleventh house of friendships and networking, suggesting a lot of activity and change in this area of your life. People will come and go—and that's okay, since "destiny" will be at play.
Leo
This Mercury retrograde activates your tenth house of career and public reputation, Leo. Your productivity could slow down, and projects might delay or stall. However, these could be blessing in disguise, so take things slow and focus on finishing projects you've been putting off. At a deeper level, this retrograde is ideal to figure out if your job or career is in line with your overall path or mission in life. If it isn't, it might be time to consider a change.
Virgo
Sure, Mercury retrograde always brings setbacks your way, but this time, it can really be helpful to open your mind to new hobbies and even new vistas. You might even consider taking a vacation (yes, during Mercury retrograde!) and going explore the world! Another way to harness this retrograde would be to enroll in a course or a masterclass, as your mind will be hungry for information and new experiences. By the time June arrives, you will see the world with new eyes.
Libra
There's no way to sugarcoat it—this retrograde will be intense for you, Libra, as it is awakening issues around money, intimacy, and relationships. If you are in a committed partnership, be prepared to have serious conversations around the give-and-take within your bond. If the scales are titled, you will have to balance them. If you are single, make sure you have your taxes paid and in order, as this retrograde could spell extra fees if not.
Scorpio
All kinds of relationships will require your attention during this retrograde, and you will most likely have to re-draw or re-negotiate the boundaries. Sure, Scorpio, this is annoying, but the effort you put in now will be worth it in the end. The relationships that end under this astro-weather weren't in line with your path, and the relationships that remain and begin will be crucial for your growth. Now more than ever, it's key to trust the process!
Sagittarius
For you, Sagittarius, this retrograde brings the need to be practical and organized. Delays, backlogs, and missing emails and items will bring the need to stay on top of your work calendar and life schedule. So, for the next three weeks, instead of hoping the universe takes care of it, you will get reacquainted with those awful spreadsheets you so much hate. Focus on reorganizing your office space, electronic documents, and even email to avoid missing important meetings.
Capricorn
Capricorn, you get to have the most fun during this retrograde! Mercury will activate your fifth house of fun and creativity, meaning that skipping work to enjoy life is strongly advised. It's time to re-ignite your creative juices, for which you need mental and spiritual stimulation. Taking walks and exposing yourself to all kinds of arts and crafts will do the job. Once you get your hands dirty, don't worry so much about the outcome, and enjoy the ride!
Aquarius
It's time to re-root, Aquarius! Your home and whoever you live with (partner, family, or friends) will require more time and effort than normal. Perhaps some appliances will need to be replaced, or you might encounter situations that have you down memory lane. The overall vibe is to focus on grounding and making your place as comfortable for you as it can be. Of course, this might also include re-drawing the boundaries with those you live with, too.
Pisces
While Mercury retrograde is classic for slowing down the pace of life, for you, it might be different. The cosmic trickster will be activating your third house of communication, making the next three weeks feel very busy! Turning your phone off will help you stay sane, as it will also be to stay realistic about your plans, goals, and workload. Backing up your important files and documents is also key to avoiding headaches and missed deadlines.
Store
Recommended Reports For You
Most Popular on
Astrology.com