Pluto Retrograde in Aquarius & Capricorn 2023: Astrology, Meaning, & Horoscopes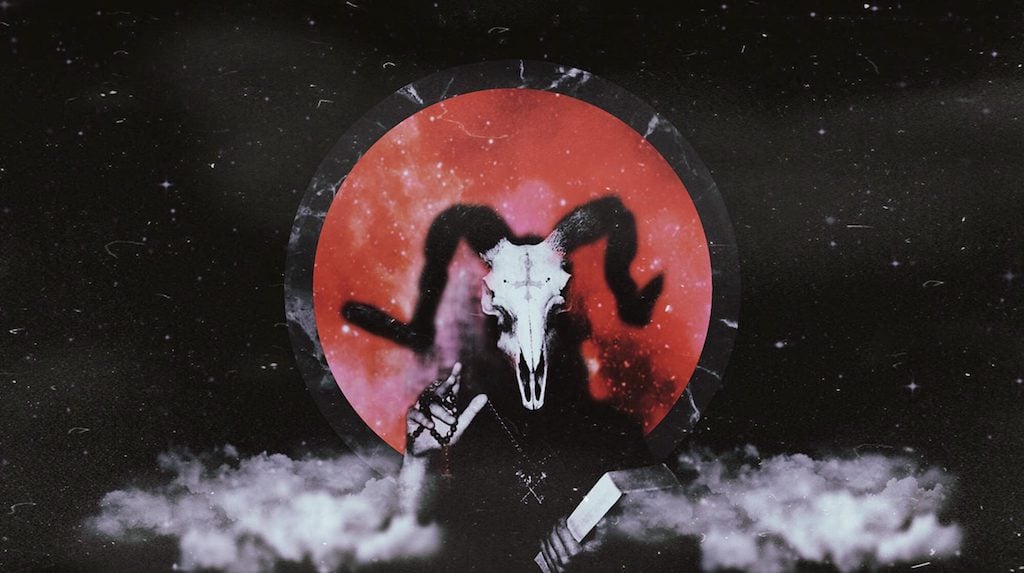 Pluto goes retrograde in Aquarius on May 1—and goes direct in Capricorn on October 10, 2023. 
Pluto Retrograde in Aquarius & Capricorn 2023: Pre & Post-Shadow Dates & Degrees
Pluto retrograde begins the pre-shadow phase in Capricorn (27° 53') on January 7, 2023, at 11:25 p.m. PST.
Pluto enters Aquarius on March 23 at 5:13 a.m. PST.
Pluto goes retrograde in Aquarius (00° 22′) on May 1, 2023. 
Pluto re-enters Capricorn in retrograde motion on June 11 at 2:47 a.m. PST.
On October 10, 2023, Pluto stations direct in Capricorn (27° 53') at 6:10 p.m. PST.
Pluto re-enters Aquarius on January 20, 2024, at 4:50 p.m. PST.
Pluto exits post-retrograde phase in Aquarius (00° 22′) on January 31, 2024, at 10:53 a.m. PST.  
Learn everything about planets in retrograde.
Pluto Retrograde in Aquarius & Capricorn 2023 Meaning
As a generational planet, Pluto relates to collective awareness and everything that is massive, intense, and hidden. Ruling over taboo subjects of death and rebirth, to the powerful "plutocracy" and even contamination and disease, Pluto is a force of nature. Due to its irregular orbit, Pluto spends more time in certain signs than others. Pluto has been in Capricorn since 2008 and in 2023, it will transition to Aquarius, where it will be for a two-decade span. 
In 2023, Pluto's retrograde motion will be strongly felt, as it will travel back and forward between Capricorn and Aquarius. These movements are extremely rare and will be felt intensely at a personal as well as collective level. During its time in Capricorn, Pluto has been exposing the shadow side of power, which has led to an incredible gap in riches, as well as extreme poverty and disease. 
As Pluto begins to shift into Aquarius during its 2023 forward and retrograde motion, the balance of power could slowly begin to tilt as the Water-Bearer concept of "power to the people" begins to take shape. The last time Pluto was in Aquarius ((1778–1798), the American constitution and the French revolution took place. And since history speaks for itself, we could expect similar themes bubbling up in the collective vibration.
At a personal level, Pluto's retrograde will affect you if you have any birth chart planets or points in the very late degrees of cardinal signs and the very early degrees of fixed signs.
Pluto Retrograde in Aquarius & Capricorn 2023 Key Dates
On May 20, Mars in Leo forms an opposition with Pluto retrograde in Aquarius, activating our primal energies, which could result in competitions or a battle of wills. Ruthless tactics could bring us down a path of no return if not careful.
On July 10, Mercury in Cancer will oppose Pluto retrograde in Capricorn, focusing our minds on a particular subject. The positive manifestation of this aspect is extreme, unshakeable focus. Its shadow side manifests as an obsession with uncovering hidden information.
On July 24, Pluto in Capricorn will square the Lunar Nodes of Destiny, bringing all types of dark matter to the surface to be processed. Themes around corruption, pollution, sexuality, and secrets will ripple through the collective, eventually leading to evolution.
On September 21, the Virgo sun will form a trine with Pluto retrograde in Capricorn, bringing profound experiences that instigate transformation. Being an ideal combination for purification, this day is ideal for decluttering mentally, psychically, and spiritually.
On October 3, Mercury in Virgo will form a trine with Pluto retrograde in Capricorn. Our minds will be in overdrive, analyzing a situation, most likely from the past. We can find new solutions to problems if we go deep and take the time to look in the right places.
If you're confused about an important person or situation, a live psychic reading can bring the clarity you need!
Pluto Retrograde in Aquarius & Capricorn 2023 Effects
-Most intense for: Capricorn and Aquarius will feel this the most as Pluto moves back and forward, awakening rare and powerful energies. Shadow work will be key when it comes to handling the energies at play.
-Most challenging for: Taurus, Leo, and Scorpio, as these are the signs that will begin to feel Pluto's presence, which will become stronger and stronger in future years.
-Most beneficial for: Virgos can wrap up the work they've been doing since 2008, most likely running into positions of power, translating into money. 
Your 2023 Horoscope has vital information about how to harness Pluto's powers!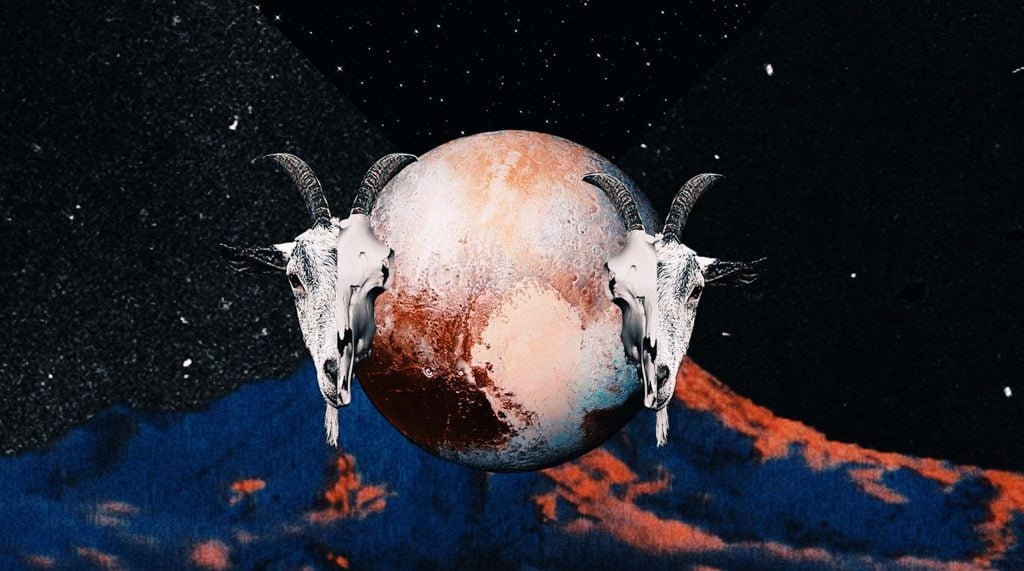 Horoscopes for Pluto Retrograde in Aquarius & Capricorn 2023
Aries
One last push, Aries! Since 2008, Pluto has been in your tenth house of career and public reputation, awakening your ambition to succeed. You most likely have been so focused on your career for so long, that certain areas of your life may have suffered. As Pluto begins to move into Aquarius, you will feel less pressure, leaving more room for fun with the ones you love.
Taurus
You are about to have a meeting with power itself, Taurus! As Pluto begins to dip into Aquarius during this retrograde, you will notice your desire to succeed, slowly, turning up a few notches. Since this is a marathon and not a race, try to avoid obsessing about outcomes. Instead, focus on maintaining your integrity, as this will make sure you don't fall into power-hungry traps.
Gemini
You could love this retrograde Gemini! As dark, no-bs Pluto moves from your eighth to your ninth solar house, you could begin to feel so much lighter. You are moving from an intense to a mind-expanding time, basically coming out to the surface with a master's degree in transformation. What Pluto will ask from you for the next twenty years, is to change your entire belief system—are you ready?!
Cancer
You're almost there, dear Cancer. The truth is that it's been a rough few years with Pluto opposing your sun at some point since 2008. As it dips into Aquarius this retrograde, you will begin to see the power struggles and intensity maybe hit climax—but also begin to lose steam. Next, Pluto will begin giving you a lesson in intimacy and personal transformation, exactly what you need!
Leo
You like powerful people, Leo, and that's what Pluto retrograde will bring for you! The king of the dark will begin activating your solar seventh house, which rules relationships of all kinds. If you begin running into people who have less than good intentions, look within, as relationships are mirrors. Manipulative people coming into your life means it's time to sink into an ongoing shadow work practice.
Virgo
Take a chill pill, Virgo. No-nonsense Pluto will begin to move from a relatively easy house (solar fifth house) to your daily work house. This means that if you let the small things and details get to you, you will wreck your nervous system. The cooler-headed you learn to remain at work, the better your life will be for the next twenty years!
Libra
The tide is turning, Libra! Pluto has been transforming your home and roots at a very deep level. And during this retrograde, it begins to move to a more relaxed place in your solar chart. The intensity you have experienced with family now begins to dissipate, shifting the focus towards your hobbies and creative passions. Rejoice, because, with Pluto retrograde, life becomes easier for you.
Scorpio
It's time to re-root, Scorpio. Since 2008, Pluto has been transforming your voice and clearing your throat chakra, asking you to speak your truth. As Pluto begins to transition into your fourth solar house of home and family, you will be required to heal all your unprocessed baggage to heal your family ties. In the long run, Pluto in Aquarius will help you build a stronger foundation.
Sagittarius
Speak your truth, Sagittarius! Since 2008, Pluto has been in your solar house of money, bringing financial ups and downs. From this year on, Pluto's influence on you becomes less quantifiable and more poetic. The dark master planet will instigate you to speak your truth, which will require you to have a little more control over your thought processes and your expression.
Capricorn
Congratulations, Capricorn, you are at the tail end of a major period of transformation! Since 2008, Pluto has been in your sign, changing the way you interact with the world. As Pluto dips into Aquarius, this energy will shift towards your sector of finances and personal value. It's now crucial that you assess what you need to feel secure in your life and determine whether it's positive and healthy.
Aquarius
Get ready, Aquarius—because Pluto is entering and leaving your sign during this retrograde cycle. You've been doing a lot of psychological work, purposedly or behind the scenes, in preparation for this moment. Negative patterns have been released, and now you're ready to fully embody the most powerful version of yourself you can ever imagine! Aligning with your authenticity and integrity is key for the next twenty years!
Pisces
Finally, Pisces! Having Pluto in your sector of friendships and collaborations hasn't been easy, as it has exposed toxicity in certain groups. Now, Pluto will change its flavor, becoming less external and much more internal—just how you like it! Do prepare to do some major shadow work, as Pluto will request that you banish any self-harming and self-destructive patterns and limiting beliefs.
Store
Recommended Reports For You
Most Popular on
Astrology.com