Pluto Retrograde in Aquarius & Capricorn 2024: Dates, Meaning, & Horoscopes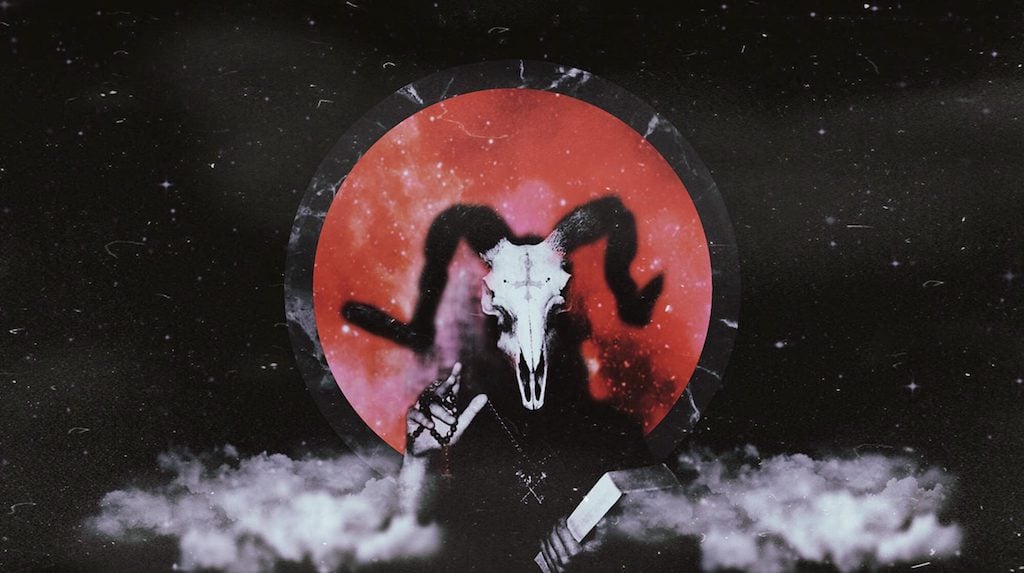 In 2024, Pluto stations retrograde in Aquarius on May 1, and stations direct in Capricorn on October 11.
Pluto Retrograde in Aquarius & Capricorn 2024: Pre & Post-Shadow Dates & Degrees
Pluto enters the pre-retrograde shadow on January 9, 2024, at (29° 38′) Capricorn.
Pluto goes retrograde on May 2, 2024, at (2° 06′) Aquarius.
Pluto stations direct on October 11, 2024, at (29° 38′) Capricorn.
Pluto leaves the post-retrograde zone on February 2, 2025, at (2° 06′) Aquarius.
Learn everything about planets in retrograde.
Pluto Retrograde in Aquarius & Capricorn 2024 Meaning
Pluto retrograde in Aquarius is urging us to recommit or realign with groups of people from the past—even if they've created drama in our lives. However, the desire to help the world grow and evolve through community efforts will push us to consider incorporating old viewpoints with modern ideology.
We might resist the need for AI in our lives and focus on how we can evolve with the times without the dependency on modern technology. People may leave big cities and settle in locations where they can barter for necessities and skills. There will be a revolt against the way things are moving and a yearning for the good old days, which were simpler.
As Pluto glides backward into Capricorn, past emotions and resentments can consume our minds and hearts, making it hard to let go of the past—even though we are cosmically being pushed to do so. Don't hold yourself back from evolving now because you've worked so hard to get to this beautiful place of being. Push through and embrace your growth!
Pluto Retrograde in Aquarius & Capricorn 2024 Key Dates
May 17: Pluto retrograde squares Mercury, heightening, or sentiments. Words can be powerful and destructive now, so using ours wisely is important.
June 2: Pluto retrograde harmonizes with Jupiter, giving us the power and stamina to go after our dreams. This is a prime day for manifesting and setting intentions. If there is a goal that you want to attain in the year ahead, you must start visualizing it now.
June 11: Pluto retrograde squares Mars, allowing us to be the boss of our own lives. We will want to take charge and dominate everything and everyone—so be careful who you choose to assert your power and will onto.
July 3: Pluto retrograde opposes Mercury, creating tense moments and conversations if we don't allow ourselves to speak with kindness. If we choose to use confrontational words, then fights will ensue without the promise of ending or repairing themselves.
July 23: Pluto retrograde opposes the Sun, activating our emotions and jealousies. We will feel as though we have to compete with everyone in our social circle or immediate sphere. Jealousies and insecurities will heighten now, so keep a positive attitude and practice affirmations to induce self-love.
If you're confused about an important person or situation, a live psychic reading can bring the clarity you need!
Pluto Retrograde in Aquarius & Capricorn 2024 Effects
-Most intense for: Aries, Cancer, Libra, and Capricorn will experience the need to evolve on a deep level. The cosmos are asking these zodiac signs to change, but it might take a moment for them to be able to decide who they want to evolve, and who they want to become in the future.
-Most challenging for: Gemini, Sagittarius, Aquarius, and Leo are asked to push through triangular situations and transcend into a different mindset.
-Most beneficial for: Virgo, Pisces, Taurus, and Scorpio won't feel the cosmic pinch as much, but they'll be able to blossom and transform themselves in specific and different ways that don't require much thought or energy.
Your 2024 Horoscope has vital information about how to harness Pluto's powers!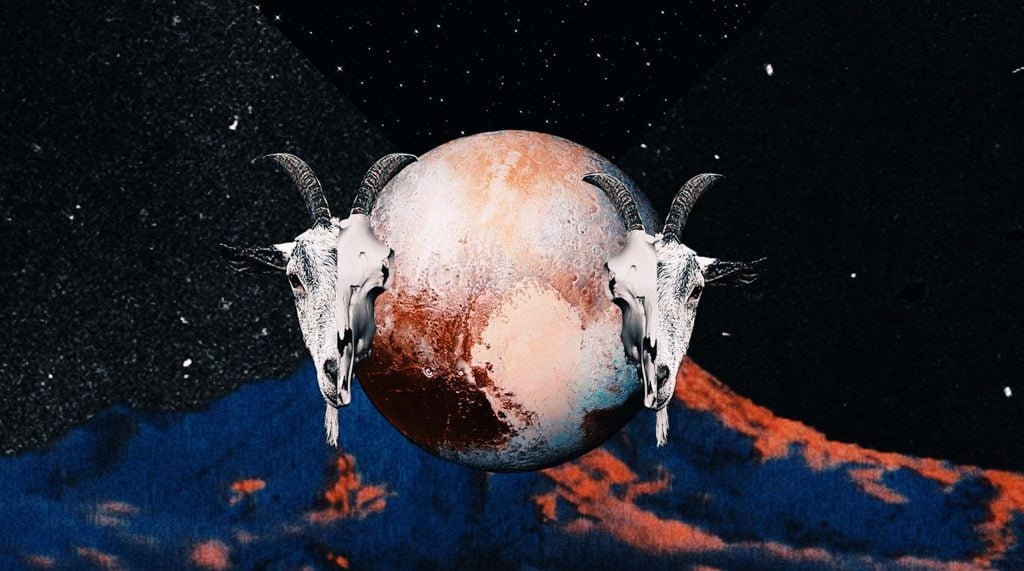 Horoscopes for Pluto Retrograde 2024 Horoscopes
Aries
The politics of friendships is weighing heavily on your heart. You're not interested in spending time with one person over another—no matter what you are being willed to do by your peers. You can align with whoever you want to. After all, it's your life, and you make the decisions. You don't have to feel like you are letting anyone down by taking sides. Therefore, staying neutral is the only way to navigate these tricky and intense waters.
Taurus
You are up for a position at work that you want. However, so are other people at the office. Most of your coworkers are playing manipulative mind games and trying to win the job title; you are opting to take a step back from the cutthroat activities that your colleagues are engaging in. You'd rather not be a part of their calculating and destructive mannerisms to acquire the promotion based on merit. Take the high road—no matter how hard it is.
Gemini
You strongly desire worldly success and have the drive to acquire it. But you're unwilling to try to attain these goals and aspirations. You have to take the initiative and let people give you advice on how you can move forward. You might even take a new approach to the endeavor now that you have time to slow down. It'll be easy to motivate once you get your plans on paper—so grab a notepad to start.
Cancer
Lately, your intuition has been on point. But Pluto's planetary retrograde in your eighth house makes you second-guess your gut feelings. Use the months ahead as a chance and opportunity to check in with your innermost sentiments. To gauge your emotions and understand your heartfelt sentiments, you might want to try journaling as an approach to help connect with your visions. That way, you can reflect and recall what you prophesied to see how it turns out.
Leo
Your relationships are in a state of turmoil. Triangular situations are at play—most of which are coming out at this moment in time. People you thought you could trust on a soulful level are the ones who are deceiving you the most. Before you argue back and forth, it's best to cut ties with those who create drama in your life. You deserve to be treated as the unique person you are—all the more reason for you to take a stand.
Virgo
When anyone needs a job done, they know to see you. However, this planetary retrograde may slow things down and make you feel a little lazier than usual. You may even have to ask for some assistance with projects. Don't be too proud to accept the support when needed. The reason you're experiencing burnout is because you have been working in overdrive for too long without any help. Now, the exhaustion is catching up with you—which is why you should bring your situation to management's attention.
Libra
It will be hard to ignite your creativity, so you are seeking outside influences to inspire you. This may include walking in nature, listening to new music, or watching movies that take you to a different place. The more you are able to ignite your artistry with various motivational means, the easier it'll be to manifest these qualities and visions onto a canvas. Allow your talent to shine and embrace these exhilarating tactics to showcase your skills.
Scorpio
Your home life and family need extra attention at this moment in time because situations are escalating in the fourth house of comfort in your chart. You might have to take some time off of work to help those you care about and to keep up with your ever-changing inner emotions (which are at a high). Your resilience will help you get through this trying time—but only if you accept that you must start anew with your brood and work through old matters and wounds.
Sagittarius
Many people in your social circle are making noise around you that isn't factually accurate. And you may get highly irritated because they are spreading rumors that don't have any validity to them. This might create tension with those who care about you since you're not in the mood to be part of the gossip. You don't believe in participating in situations that could hurt others—that's why you're opting to stay in your lane.
Capricorn
Your money situation is inconsistent and is causing you a lot of stress. However, this doesn't mean you should do anything shady to gain access to more cash. No matter how tempting, don't engage in a get-rich-quick-rich scheme to pay the rent and have a boosting bank account. Ask a friend or family member for a loan and be honest with the payment deadlines. Let them know your timeline in advance to avoid issues regarding the monetary payback.
Aquarius
Although you're not one to typically assert your power and authority over others, you are finding that Pluto retrograde is making you speak your mind. The good news is that people are finally seeing the real you and experiencing the depths of your emotions. However, this doesn't mean that they will necessarily accept that energy since they are used to being the ones in control, and you taking a backseat. They will have to adjust to your new way of being and feeling.
Pisces
The months ahead allow you to heal your inner psyche and heart. All of the wounds that you have felt since an early age will come to the surface at this moment in time, which is why it's ideal to look at them with compassion and empathy. The more love you give to the darker side of yourself, the easier it will be to accept the sentiments when they come out. Look in the mirror and own these emotions. Hug yourself and learn to care for this lesser-seen side of yourself.
Store
Recommended Reports For You
Most Popular on
Astrology.com