Put Your Party Shoes on! Our Pandora Sagittarius Season Playlist Will Get You Through the Darkest Days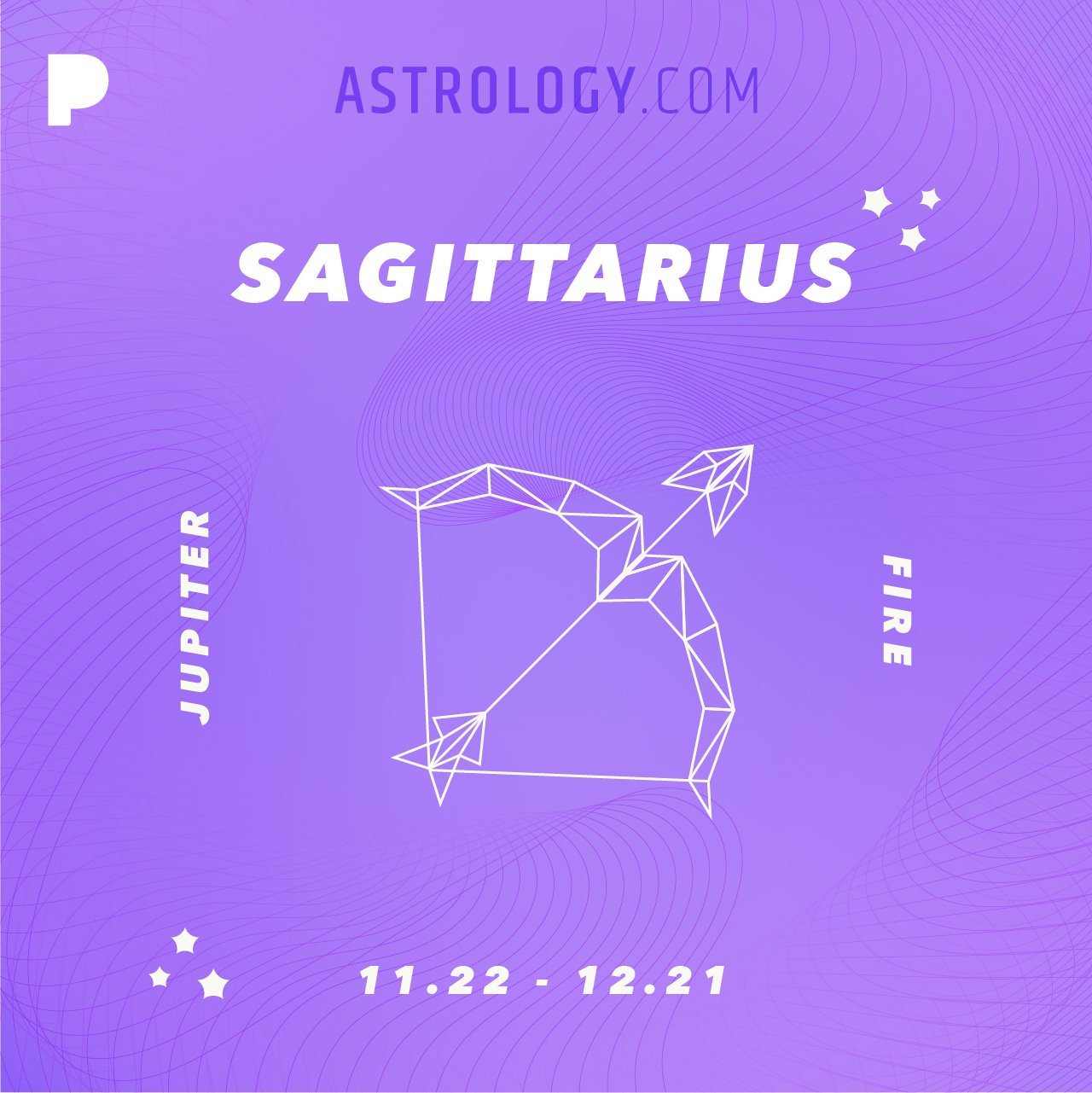 The most festive of seasons has begun! As the sun shifts from enigmatic Scorpio to lively Sagittarius, you'll be seeking the answer to one question: What makes your soul sing during the darkest times? "Music, friends, and celebrating!" says party-animal and optimistic Sagittarius. Being a fiery and adaptable sign, Sagittarius is here to brighten our world as we come up on the winter solstice to once again, welcome the light.
Known for its jovial and adventurous personality, Sag's broadminded outlook on life is reflected in a wide variety of music genres. We have partnered with Pandora to bring you a playlist featuring all-Sagittarius artists, filled with songs for every type of occasion.
But there is more to this sign that fun and parties. As the explorers and seekers of the zodiac, Sagittarius natives are not afraid of openly and unapologetically sharing their opinion while pondering about life's biggest questions—shown by Nicki Minaj in boisterous "Chun-Li" and Ozzy Osbourne in his restless classic "Crazy Train."
Sagittarius is the boundary-breaker of the zodiac, so during this season, we jump on the opportunity to be very vocal about our believes and speak our truth—just like Miley Cyrus, Sia, and Zara Larsson do in "Slide Away", "Chandelier," and "Lush Life" respectively.
Whether you are feeling festive, nostalgic, or ready to tackle the future, this Sagittarius Season Playlist will attune you to the highly energetic days ahead.
KEEP ON GROOVING WITH MORE ZODIAC SIGN-INSPIRED PLAYLISTS:
Get Ready to Plunge—Your Pandora Scorpio Season Playlist Will Give You All the Feels
We Partnered with Pandora to Create a Libra Playlist Primed for the Most Social Season
Our Virgo Playlist—Created with Pandora—Gets You out of Your Head and onto the Dancefloor
We Created a Leo Season Playlist with Pandora to Take Your Summertime over the Top
Store
Recommended Reports For You
Most Popular on
Astrology.com