Venus Is Entering Libra, So Its Time to Get Your Flirt On!
On October 27, 2020, at 6:41 p.m. Pacific Time, Venus exits Virgo, the sign of her fall, to enter her domicile, the cardinal, air sign of Libra, where she will stay until November 21 of 2020.
While Venus was in Virgo, the magnifying glass was out, and she was busy scrutinizing every last little detail to make sure the heart was taken care of. It's difficult for Venus to relate and connect when on the lookout for what isn't working. And for the most part, this critical audit is needed sometimes as Venus would prefer to live in a world where everything is harmonious and perfectly balanced. Of course, that is not the case and we all have our work to do.
In Libra, Venus is back in her home terrain, kicks off her red-bottom heels, and breathes a huge sigh of relief. Here, Venus makes room for love, romance, and connection in a way she couldn't before. When a planet is in its home sign, we have an all-access pass to the fullest expression of its characteristics.
If you're single, NOW is the time to flirt, put yourself out there, re-download the apps, and accept that date because cuffing season is around the corner, and Venus in Libra will amplify our desire to romance and be romanced. If you're in a relationship, this would be a great time to turn the romantic efforts up a notch. We might find ourselves thinking about that special someone more than usual and desiring to write them poetry and express our affections for them. Though Venus adores talking about love, the one thing it is difficult for her to do in Libra is to be assertive. So, if you find yourself bypassing your needs for the sake of harmony, lean into the discomfort and clearly communicate what it is you desire.
Venus' stay in Libra won't be without its challenges, as she will eventually square Saturn and Pluto in Capricorn towards the end of this transit, forcing us to take the necessary steps towards transformation whether we want to or not. But prior to this meetup, Venus will definitely have her hands tied with falling in love five times a day. If you didn't have anyone to crush on before, you just might now. If you were going back and forth about shooting your shot with someone, this is your sign to go for it.
Aside from romance, Venus in Libra asks us to remember the power of gentle kindness, to others and ourselves. This transit invites us to weave sweeter words and whisper softer sentiments into our conversations. Under this transit, we're more willing to compromise and have a larger capacity to see both sides. Diplomacy is one of the main signatures of Libra and with Venus here, it's a little easier to acquiesce to another's point of view. We may also have more access to our creative juices, as Venus in Libra loves to make art for the sake of it. Our aesthetic sensibilities become more refined and fashion choices get a boost from this signature.
Make the most of the playful and exciting energy of Venus in Libra with  our Daily Flirt Tarot!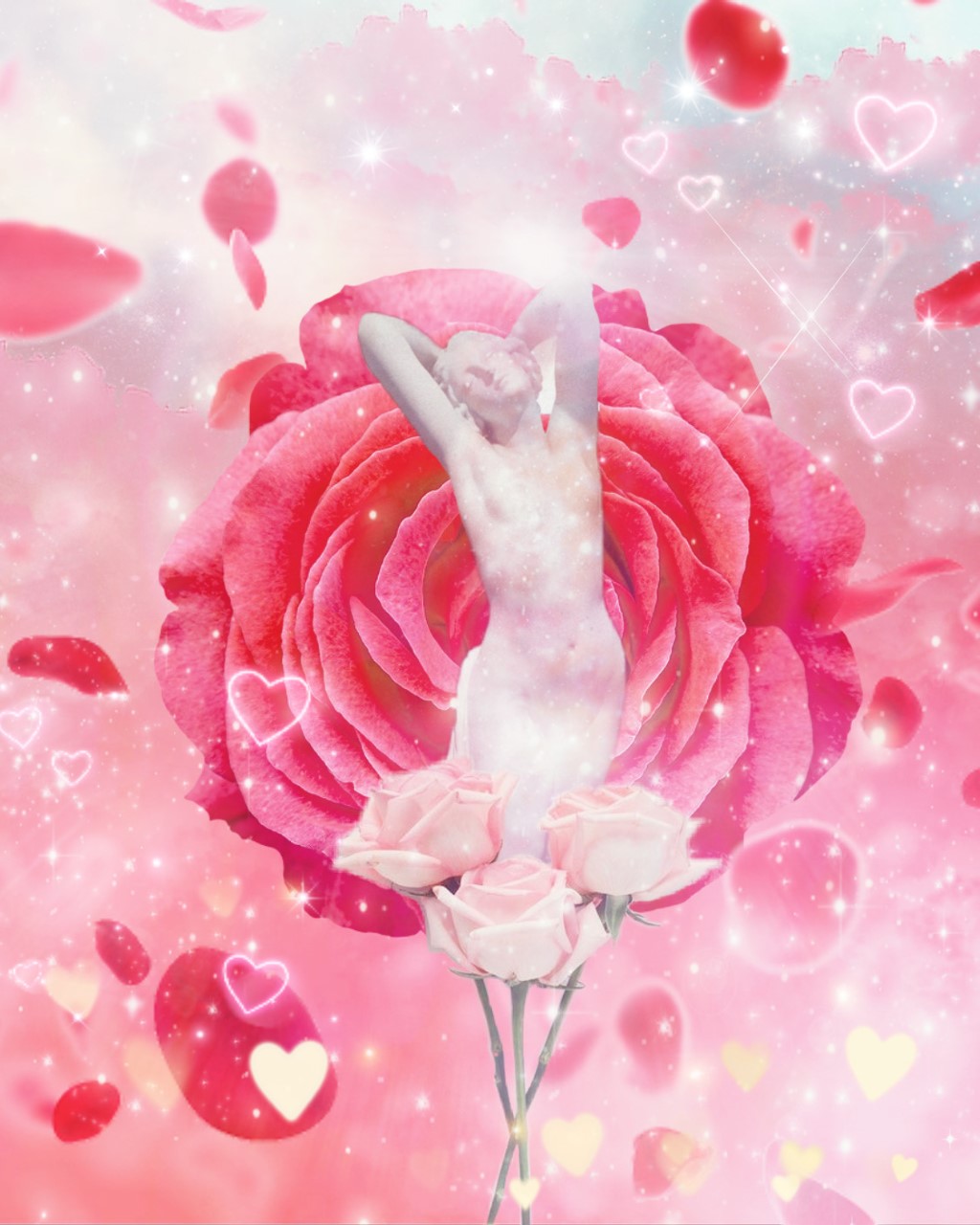 Major Transits for Venus in Libra:
11/14 Venus in Libra square Pluto in Capricorn
11/16 – Venus in Libra square Jupiter in Capricorn
11/19 – Venus in Libra square Saturn in Capricorn
There are a few ways to work with Venus in Libra to cultivate more Venusian energy in your world. Surround yourself with roses during this transit. Make it a point to inhale their fragrance during the day and say thank you for bringing their beauty into your life. Before they wilt and die, make some rose water and use it as a face or bed spritz to amplify the energy of love and beauty. Send a voice note to your closest friends and tell them you love them and that you're thinking about them. If you want to call in more romance into your life, write a love letter to your future partner and include everything you love about them in the present tense (ex. "I love that you always bring me coffee in the morning"). Seal it with a lipstick-stained kiss. Similarly, you can also work with rose quartz to heal your heart of residual resentment from past disappointments in love. Say loving affirmations to yourself in the mirror when you wake up. Make a playlist of all your favorite love songs.
If anything, make loving yourself and the ones dearest to you a priority. The world needs love now more than ever, and Venus in Libra is a beautiful reminder to stop and smell the roses.

Enhance the deepest points of your connection to each other with your monthly sex horoscope!
Most Popular on
Astrology.com