A Virgo Stellium and Grand Earth Trine Round out August With a Sense of Stability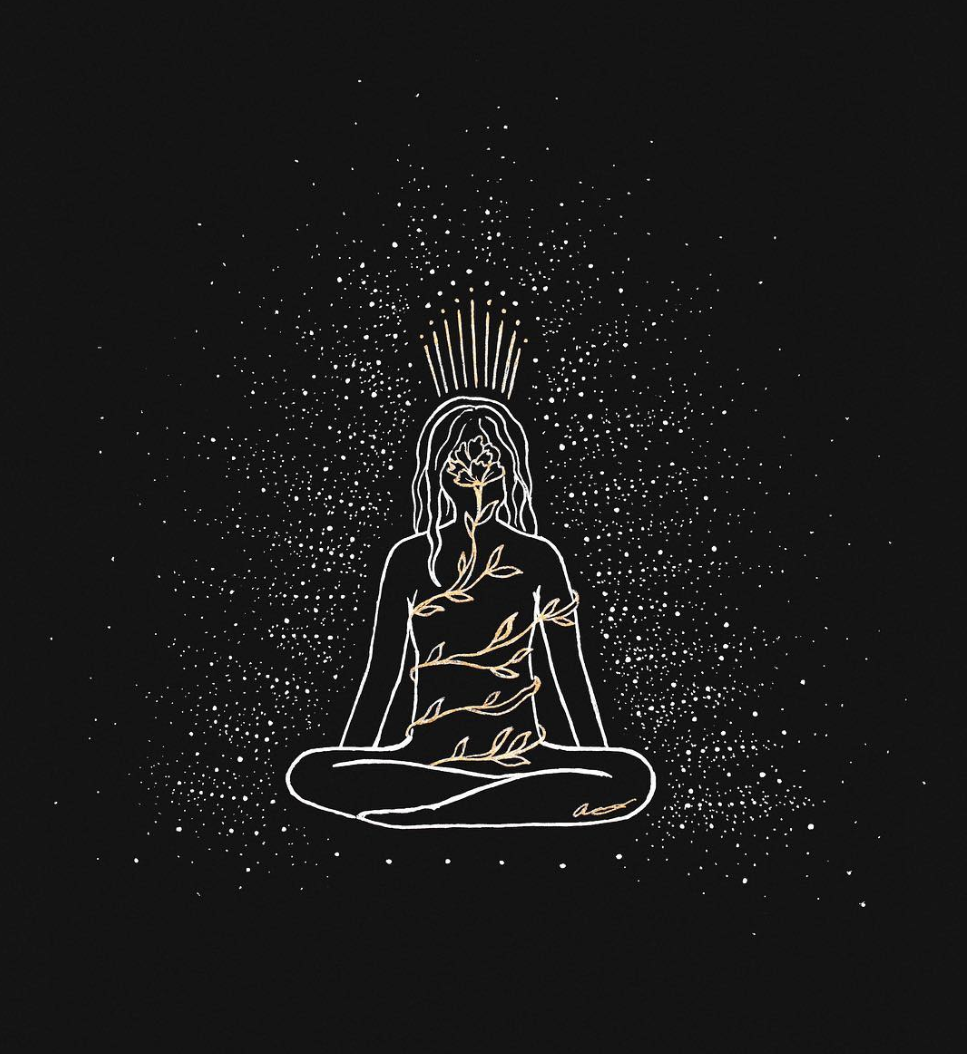 The sky and its transiting planets are about to get a little easier to decode: We close August with five planets in Virgo—just three makes a stellium—and with so much Virgo energy in the air we're tasked with focusing on one sign and its greater lessons.
Mars entered Virgo on August 18, reminding us that our actions sometimes require a calculated thought process. We're taking time before jumping to action and leading with practicality. Mars' innate go-for-it-right-this-second energy is subdued and we're not as willing to act on our impulses. Venus, Mars' better half and the planet of love, affection, luxury, and finances, enters Virgo on August 21. This transit will affect the way we express love: It's the little things that matter, and actions speak louder than words. Virgo wants you to prove your love, not just declare it. For the next few weeks, we won't give into Venus' typical nature—we're not interested in overindulging. Virgo's energy will have us on a budget and encourage us to be more health-conscious.
Read me: Mars in Virgo Is Here to Upgrade Your Life
Finally, we take off our party hats and bid farewell to Leo season on August 23 when the sun enters Virgo. The next few weeks will be marked with Virgo characteristics: we'll be more critical of others and ourselves, our standards are high, and we're likely working on overdrive. Virgo's energy bookends summer and allows us a chance to reset. This is the perfect time to organize and weed through physical belongings or behaviors that no longer serve you. The sun, Venus, and Mars will form a conjunction on August 24, amplifying Virgo energy and our desire to be of service to others. This is the perfect day to show others how much they mean to you, or dedicate your energy to a beloved organization, cause or project.
Read me: With Venus Conjunct Mars, You May Rediscover Your Primal Passions
The month closes out with two more planets joining Virgo's forces: Mercury enters Virgo on August 29 and we have a new moon in Virgo on August 30. When Mercury, our communication planet, is in Virgo we're unable to let things slide. If a crush's text is laden with typos, well, that might be a deal-breaker during this transit. Virgo is in its domicile here (Mercury is its ruling planet) so our wit is at an all-time high, and so is our attention to detail. No one is safe or sliding by. The next day on August 30 the new moon offers us a chance to reset. Virgo rules the sixth house of health, day-to-day routines, work, and oddly enough, pets. This is your once-a-year chance to implement new routines and stick with them in regard to exercise, diet, spiritual practices, and new hobbies. The power of this new moon empowers you to say yes to routine and its benefits.
Read me: The New Moon in Virgo Is All About Problem-Solving and Practical Magic
On the same day as the new moon we also will have a grand earth trine in the sky: Venus in Virgo, Uranus in Taurus, and Saturn in Capricorn all aspect one another, creating a very grounding energy for the day. Earth signs are known for being practical, but when Saturn, especially in hardworking Capricorn, is involved there's extra stability on tap. Uranus is the planet of surprise and unexpected events, but with all of this grounding energy, it's likely its energy will manifest as innovative (and money-making) ideas. Venus in Virgo will remind us that our stability is actually attractive. There is beauty in simplicity. Practicality, a long-term mindset, and putting in the hard work now will turn our manifestations into reality.
Art by Ameya
Most Popular on
Astrology.com