Your Weekly Horoscope for April 17–23, 2022: Taurus Season Begins!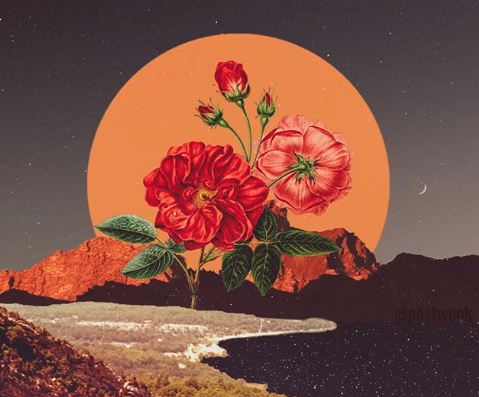 What do you dream of? At the beginning of the week, Mercury in Taurus sextiles Venus in Pisces, implying a whimsical romance. With these two in harmony, the collective mind is peaceful and harmonious. Conversations will highlight the beauty of spring, art, and where romance may even lead. The language of love will seep into everyone's conversations! But lean into the sensible Taurus energy so that fantastical Pisces does not become overly idealistic.
A radical breakthrough could come unexpectedly, as Mercury will conjunct Uranus in Taurus. As these two come into alignment, the collective mind reverberates with authenticity. Unconventional ideas, strongly convicted opinions, inspired understanding, and sensible honesty will be apparent. Just as Mercury leaves its brainstorming session with Uranus, Venus in Pisces will step into a sextile Uranus in Taurus. The sextile forges an electric bond between the exalted minor benefic and modern, valuable rebellion, encouraging steady yet a sure-fire change of pace in commitments, relationships, finances, and aesthetics. This aspect is utterly beautiful as it is the epitome of feeling free in love and luxury!
Shortly after, the sun squares Pluto in Capricorn, causing tension between the exalted ego and CEO of the underworld. The concept of power and control becomes illuminated, shining a stark truth on who wears the pants in any situation. As these two planets initially clash, all that is hidden becomes unearthed. Although somewhat overwhelming, it can be transformative as we cannot turn a blind eye to what simmers beneath the surface. 
At the end of the week, Mercury conjuncts the north node in Taurus, which is the mind with fate and destiny. What we think and speak of is what we give life to. Utilize this beautiful conjunction to dream of stability, speak of security, and see the value of looking towards the future.
The Sun enters Taurus
Spring has sprung! The sun leaves Aries for the relaxed Taurus, switching its call from Mars to Venus. Earthy and sensual, Taurus season stops and smells the roses. Indulging in simple luxuries, like savoring excellent home-cooked food or napping on 500-count bed sheets, will be a wonderful way to spend Taurus season. As the sun steadily moves through Taurus, the collective may feel more grounded. The pace is relaxed yet forthright, determined to see something through but at one's leisure. Plodding and reliable, Taurus season is highly committed to patiently persevering. Although this season is the time when retrogrades and eclipses will begin to ramp up, the sun in Taurus reminds us to dig our heels in as we weather any storm. 
Quarterly Check-in with Luna
As the last quarter moon glows in fixed Aquarius, the energy instills a crisis-like momentum. Quarter moons can make the collective feel like something has to be done! But this last quarter moon encourages the collective to let go of certain Aquarian ideologies, such as feeling left out from the greater community or rejecting one's eccentricities to conform. Whatever it may be, utilize the last quarter moon to let go of the shadow aspects of Aquarius. Embrace your inner weirdo. Hold a greater understanding of the communities, friendships, and groups that surround you. Seek balance within your relationships by spending time with close confidants. Step into an open mind so that you can step out of your comfort zone with confidence!
Major Transits of the Week
4/17 – Mercury in Taurus sextiles Venus in Pisces 
4/18 – Mercury conjuncts Uranus in Taurus
4/18 – Venus in Pisces sextiles Uranus in Taurus
4/18 – Sun in Aries squares Pluto in Capricorn
4/19 – Sun enters Taurus
4/23 – Last Quarter Moon in Aquarius,
4/23 – Mercury conjuncts the North Node in Taurus
MORE: All April 2022 Astrological Transits
Your Weekly Horoscope for April 17
Your season ends as the sun leaves your sign for Taurus. Luckily, Taurus season is the perfect time for you to focus on saving your money and working towards your financial goals.
It is your time to shine! The sun enters Taurus today, ready to indulge in simple pleasures like good food, drinks, and friends. Treat yourself during your season!
How can you love yourself a little more? Now that the sun is in Taurus, you should spend more time lavishing yourself through acts of self-care. Do not limit yourself!
Time to spend time with some good friends now that the sun is in Taurus. Connect with your favorite friends and groups through Venusian pleasures like shopping, art, music, and food.
Are you ready to stabilize? The sun will enter Taurus, turning your attention to finding comfort with your professional legacy and social reputation. You may be surprised by what you are known for!
Get ready for your next adventure! The sun will enter Taurus, pulling your attention elsewhere. You may be overdue for a vacation or diving into your spirituality!
How secure do you feel? With the sun entering Taurus, you may feel more pulled towards your earthly pleasures and sensuality to feel secure in your intimate relationships.
Take pleasure in your partnerships! Your opposite sign's season has begun, plunging you into an earthy Taurus-influenced sensuality. Wine and dine with your partners!
Stop and smell the roses! Now that Taurus season has begun, you are encouraged to have a more lackadaisical pace so that you can enjoy every moment of every day.
What stirs your heart? The sun is now in Taurus, allowing romance and joy to flourish in your life. Be sure to explore your artistic talents and sensuality throughout this lovely season!
Enjoy your time at home now that the sun is in Taurus. Taurus season centers you, bringing you back to your roots to spend time with your soul family while eating comfort foods in your sacred space. 
What do you love about your local community? Taurus season is ready to enjoy the simple pleasures of what you have at your fingertips, so spend time exploring your neighborhood!
Store
Recommended Reports For You
Most Popular on
Astrology.com