Your Weekly Horoscope for April 3–9, 2022: Venus enters Magical Pisces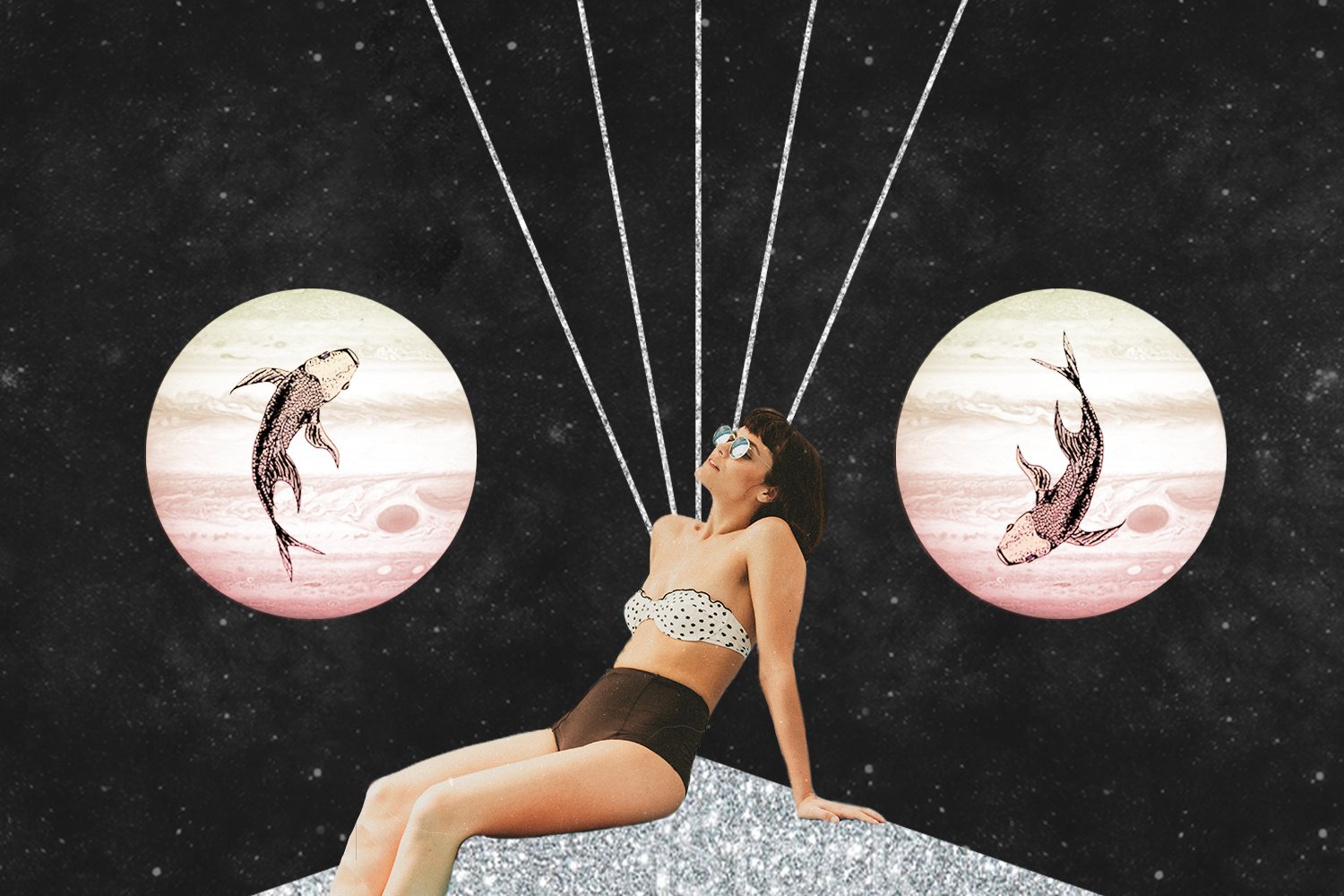 Starting on Monday, April 4, Mars will conjunct Saturn in Aquarius, bonding the innovative warrior with the modern teacher planet. With both malefics coming together in harmony, this is potent energy! Saturn encourages Mars to be structured in its action, implying responsible ambition while honoring innovation and ingenuity. Sexually, the energy will be more introverted than usual, as Saturn curtails Mars' thirst. Regardless of what is prioritized, the conjunction implies that endurance will lead to a greater reward!
The next day, Mars in Aquarius will square the north node in Taurus, causing tension between the modern warrior and the security-focused destiny. As the fixed energy clashes, there may be an inevitable stalemate. Instead of forging ahead with whatever satiates your whims, the square implies taking a grounded approach. Compromise will be necessary to achieve your desires in your way!
A few days later, Mercury in Aries sextiles Saturn in Aquarius, inferring harmony between the warring mentality and the modern teacher planet. As these two come together, there is an immense desire to make leaps and bounds. Saturn can quell Mercury's gung-ho mental agility and communicative prowess, encouraging a slower, steadier approach. Luckily, the blend of Aquarius and Aries energy is perfect for creating a self-reliant yet unique approach to futuristic goals. Saturn can encourage Mercury to take on a tone of responsibility when passionately relaying its ideologies, opinions, and plans. 
Mercury makes a comeback the following day with a sextile to Mars in Aquarius. After much consideration from the Mercury-Saturn transit, Mercury-Mars can now act. Ambition is fueled by idealistic passion. Conversations will be colored with assertiveness and sharpened focus, inspiring us to take the plunge in our ways. Just be mindful not to come across as aggressive or overly demanding since Mercury-Mars can have a combative presence. 
Jupiter in Pisces will also sextile the north node in Taurus on the same day, suggesting karmically inclined luck. What goes around, comes around! As these two celestial bodies work together, Jupiter's expansive energy graces the potential in the north node. Hope, faith, and common sense will be necessary to achieve the comforts of our desired fate and destiny. Be somewhat practical and reassured that your dreams will come true!
Venus in Exaltation
The love goddess Venus becomes exalted in mystical Pisces on Tuesday, April 5. Now reporting to Pisces' ruling planets, Jupiter and Neptune, Venus takes on an immensely hopeful outlook when approaching romance, finances, and art. With nebulous Neptune and expansive Jupiter acting as energetic undertones, Venus in Pisces cannot help but be utterly dreamy. Romantic and financial endeavors take on a whimsical, if slightly delusional, tone. Venus could imagine a world filled with loving wonder and immense abundance. But Venus may also be prone to wearing rose-colored glasses, so use discretion so that your hopes and dreams are not dashed by reality!
Quarterly Check-In with Luna
Towards the end of the week, the first quarter moon is domicile in Cancer. Although quarter lunations can induce a "crisis mode," this lunation can be perfect for kicking our spring cleaning into gear. The first quarter moon in Cancer can encourage us to clean and intuitively reorganize our sacred spaces. Collectively, we may feel more emotional than usual, so following gut feelings and staying connected with loved ones will be crucial! 
Major Transits of the Week
4/4 – Mars conjunct Saturn in Aquarius
4/5 – Venus enters Pisces
4/5- Mars in Aquarius squares North Node in Taurus 
4/7 – Mercury in Aries sextiles Saturn in Aquarius
4/8 – Jupiter in Pisces sextiles North Node in Taurus
4/8 – Mercury in Aries Sextiles Mars in Aquarius
4/9 – First Quarter Moon in Cancer
MORE: All April 2022 Astrological Transits
Your Weekly Horoscope for April 3
How do you feel about your relationships? Now that Venus is in Pisces, you are called to be more vulnerable in your partnerships. Use this Venusian energy to show how much you love your people!
Have faith! With Venus entering Pisces this week, you may feel more loving towards your friendships and communities while feeling more hopeful about committing to your aspirations.
Commit to your career! As Venus enters mutable Pisces this week, your mind may begin imagining your professional possibilities. Consider partnering with an influential figure to be successful!
Spiritual love is bound to unfold now that Venus is in watery Pisces. Your desire to deepen your knowledge and wisdom will be gently yet intuitively guided throughout this Venusian transit!
Vulnerability is key to intimacy now that Venus is in loving Pisces. The Venusian energy will encourage you to step into a higher octave of love and commitment. But be mindful of your mutual financial partnerships since Pisces can be elusive energy!
Love is yours to have now that Venus is in your opposite sign, Pisces. With both Venus and Jupiter boosting your partnerships, romantic connections are sure to blossom. Single and coupled Virgos have a lot to look forward to!
Now that Venus is in Pisces, your life may feel like living, breathing art. Beautiful and magical, the Venusian vibes seep into your everyday life, from your work to your healthy habits.
Romance is going to be a whimsical daydream when Venus enters Pisces this week! Your passion for your loved ones will be expressed creatively, perhaps through creating art to show how much you love them!
Time to make your home a magical living space with Venus in Pisces on your side! The Venusian energy is perfect for beautifying your household, making your space ultimately sacred.
Get ready to connect when Venus enters Pisces this week! Venus is about to bring you closer to your immediate communities through the power of heartfelt communication. Use this time to deepen your local bonds!
Aquarius
Rev up your wallet now that Venus is in dreamy Pisces. You're hardly the financially careless type, but the universe is calling you to take your finances a little more seriously during this time.
Shine like the superstar that you are! Now that Venus is in your sign, you are going to be uber-attractive to everyone who has the pleasure of being in contact with you.
Most Popular on
Astrology.com