Weekly Horoscope: August 23-29, 2020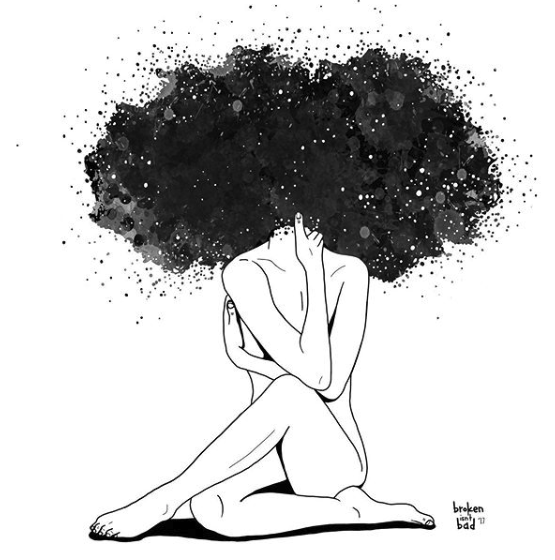 As we enter the week, we're adjusting to the sun's shift into Virgo, stirring up a desire to find sustainable structure in our daily lives. While leaning into our inner organizer and prioritizing a daily health practice doesn't sound too hard, the cosmos won't make it incredibly easy this week.
Monday, August 24, delivers a planetary showdown between Mars in Aries and Saturn in Capricorn. Mars in Aries wants to push its agenda forward and Saturn in Capricorn pushes back and says, "no, that's not how we traditionally do things around here." This energy manifests as a potent roadblock, bringing repressed anger and authority issues to the surface. We may lose sight of the benefits of our responsibilities, and instead, feel a burdensome weight on our shoulders.
On August 25, Venus in sentimental Cancer forms an opposition with celestial hype-man Jupiter in Capricorn. Feelings are unavoidable under this transit and amplified—whatever energy is still lingering from the day prior may continue to feel personal today. We are also presented with innovative solutions as Mercury in Virgo forms a gentle trine with wildcard Uranus in Taurus. Uranus reminds strict and detail-oriented Mercury that the path less taken truly is worth exploring.
On August 29, Jupiter is at it again, receiving a supportive trine from Mercury in Virgo. We are experiencing new points of view and our thoughts and ideas feel expansive. This energy is ripe for manifestation with Jupiter's luck and fortune pouring into our communication and idea center.
Ultimately, tapping into Jupiter and Uranus' transformative energy will help mitigate whatever Mars and Saturn stir up and ask you to surrender.
Key Dates
August 24: Mars in Aries square Saturn in Capricorn
August 25: Venus in Cancer opposition Jupiter in Capricorn
August 25: Mercury in Virgo trine Uranus in Taurus
August 29: Mercury in Virgo trine Jupiter in Capricorn
Your Zodiac Sign's Weekly Horoscope
Read your zodiac sign's full weekly horoscope.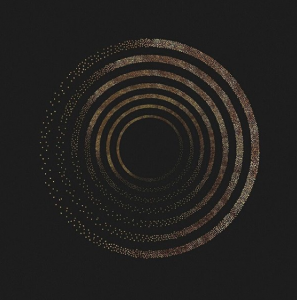 Aries (Mar. 21–Apr. 19)
Frustration is unavoidable at work this week as your ruling planet forms a tense square to Saturn in Capricorn in your tenth house or reputation and recognition. This aspect screams authority figure issues from the mountaintop as it sits at the top of your chart. You may feel like every step you take is wrong, and you can't seem to do anything right. This energy will pass, and the lesson is to slow down.
Taurus (Apr. 20-May 20)
Your relationships could use a little excitement, and that's saying a lot for your steady self, Taurus. As Venus, your ruling planet, forms an opposition with Jupiter in Capricorn on August 25, you're looking for new experiences that expand your values. Romance will be found via dialogue as Venus makes its annual transit through your third house of communication and the mind. Travel might also be at the forefront of your thoughts, despite restrictions, so consider going for a nice scenic drive, if possible.
Gemini (May 21–June 20)
Your mind is always on the go and near-maximum capacity, but on August 25, you may be receiving some out-of-this-world downloads. Mercury, your ruling planet, dances with Uranus in Taurus, activating your fourth house of ancestry and twelfth house of spirituality. If you've been looking for solutions to issues at home or work, or in your emotional world, messages and advice could arrive via your dreams. Focus (I know, tough) a little harder and look out for the signs that surround you then. There's something extraordinary in the ordinary today.
Cancer (June 21–July 22)
Let the lovefest begin, Cancer! You're never one to shy away from a little extra love and on August 25, Venus, moving through your sign in Cancer, forms an opposition with Jupiter in Capricorn. This lands on your relationship axis, amplifying the desire to be held and care for loved ones. This energy is full to the brim with romance, but just make sure you've knocked everything off of your to-do list first.
Leo (July 23–Aug. 22)
You're never short of creativity, but on August 25 you're parlaying your skill to focus on money, honey. If you've been eager to start a supplemental stream of income, Mercury in Virgo and Uranus in Taurus are here to deliver. Mercury lights up your second house of income while forming a gentle trine to Uranus in your tenth house of career. Innovative ideas fill the air and, if you follow through, will fill up your bank account!
Virgo (Aug. 23–Sept. 22)
Words are your power on August 29, Virgo. You're Mercury-ruled, so this is a talent that comes naturally, but as Mercury, in your sign and first house of self, forms a trine with fortunate Jupiter in Capricorn in your fifth house of self-expression, the spotlight is on you. Your creativity is overwhelming and begging to be channeled in any which way possible: a love poem, a painting, the start of your memoir—take a risk.
Libra (Sept. 23–Oct. 22)
The push-and-pull between career and home may feel a little unbearable this week. As Venus, your ruling planet, moves through your fourth house of home, and Jupiter in Capricorn, situated in your tenth house of vocation, form an opposition, a tug-of-war intensifies. One area of your life feels neglected, and balance, in true Libra fashion, is key. Jupiter's influence might encourage you to overcommit, so be wary of making promises you can't keep.
Scorpio (Oct. 23–Nov. 21)
Adventure calls on August 25, as romantic Venus in Cancer, lighting up your ninth house of expansion and travel, is in a standoff with Jupiter in Capricorn in your house of communication. Jet-setting and wanderlust permeate your mind, and while hopping on a plane isn't accessible or realistic, a scenic drive with your love is. Planning Zoom dates with family and friends around the globe will also fill your heart and have you making the most out of the mundane.
Sagittarius (Nov. 22–Dec. 21)
Feeling sentimental? You, Sagittarius? Venus in Cancer is at it again—activating your eighth house of intimacy and forming a trine to idealistic Neptune in your fourth house of foundations. It's easy to over-romanticize today and get carried away with your feelings, which is good for your sometimes-aloof nature. Digging deep and opening up are your lessons this week, and sharing your insecurities will only strengthen your closest bonds.
Capricorn (Dec. 22–Jan. 19)
It's time to lighten up and leave work on the back burner. On August 25, sweet Venus, moving through your seventh house of partnership, forms an opposition to joyful Jupiter in Capricorn in your first house of self. Prioritizing yourself and your relationships are key to sustained happiness. There is such a thing as work-life balance, and today's the day to explore that. Your responsibilities and to-do list will be there tomorrow.
Aquarius (Jan. 20–Feb. 18)
The week may start out feeling like your foot is in your mouth, Aquarius. On August 24, Mars in Aries forms a square with Saturn in Capricorn. These two celestial giants are preparing to spar, and in the process activating your third house of communication and twelfth house of closure. Words will carry weight, and can even feel aggressive. It's possible that some type of communication snafu could lead to finding closure. However, there isn't time to wordsmith with this influence, and you may be speaking before you think. Try to weigh out consequences before you bring your thoughts to life.
Pisces (Feb. 19–Mar. 20)
It's time to find your joy this week Pisces, as the empathetic sponge of the zodiac, the collective energy weighs on your soul a little harder. Venus in Cancer is situated in your fifth house of romance and play, and forming a trine to mystical Neptune in your house of self. Creativity is overflowing within you, and August 27 is the perfect day to unwind and satiate all of your senses—music, art, food, and more. Beauty will bring you respite today.
Lead image courtesy @broken_isnt_bad.
Read More Stories:
Store
Recommended Reports For You
Most Popular on
Astrology.com