aries Weekly Horoscope for the Week of April 11, 2021
Week of April 11, 2021
You're flying high this week as projects and plans are going smoothly. But Aries, watch out for the landing at the end of the week.
The week begins on Sunday, April 11, with the new moon, in your own sign of Aries, along with Venus in Aries making a square to Pluto in your house of reputation. This is your new moon. It sets the new beginning energy for you for the year. Having it in conjunction with a Venus/Pluto square indicates you may be obsessed with something, a person, place, or thing. This fascination could elicit a physical response with your heart pounding and butterflies in your stomach, indicating excitement.
On Tuesday, April 11, the sun in Aries (happy birthday!) makes a sextile to Mars in Gemini in your house of communication. Today's a good day to have faith in your ability to understand challenging communications. This could be a legal document or trying to decipher the cryptic verbal clues of your teenager. Whether you're struggling with legal ease or trying to determine what emoji is safe to use (hint, some emoji vegetables are not), it's time to trust yourself.
To read more of your weekly horoscope, subscribe to Astrology+.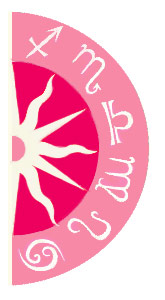 More weekly aries Horoscopes For You
Most Popular on
Astrology.com