Weekly Horoscope: December 13–December 19, 2020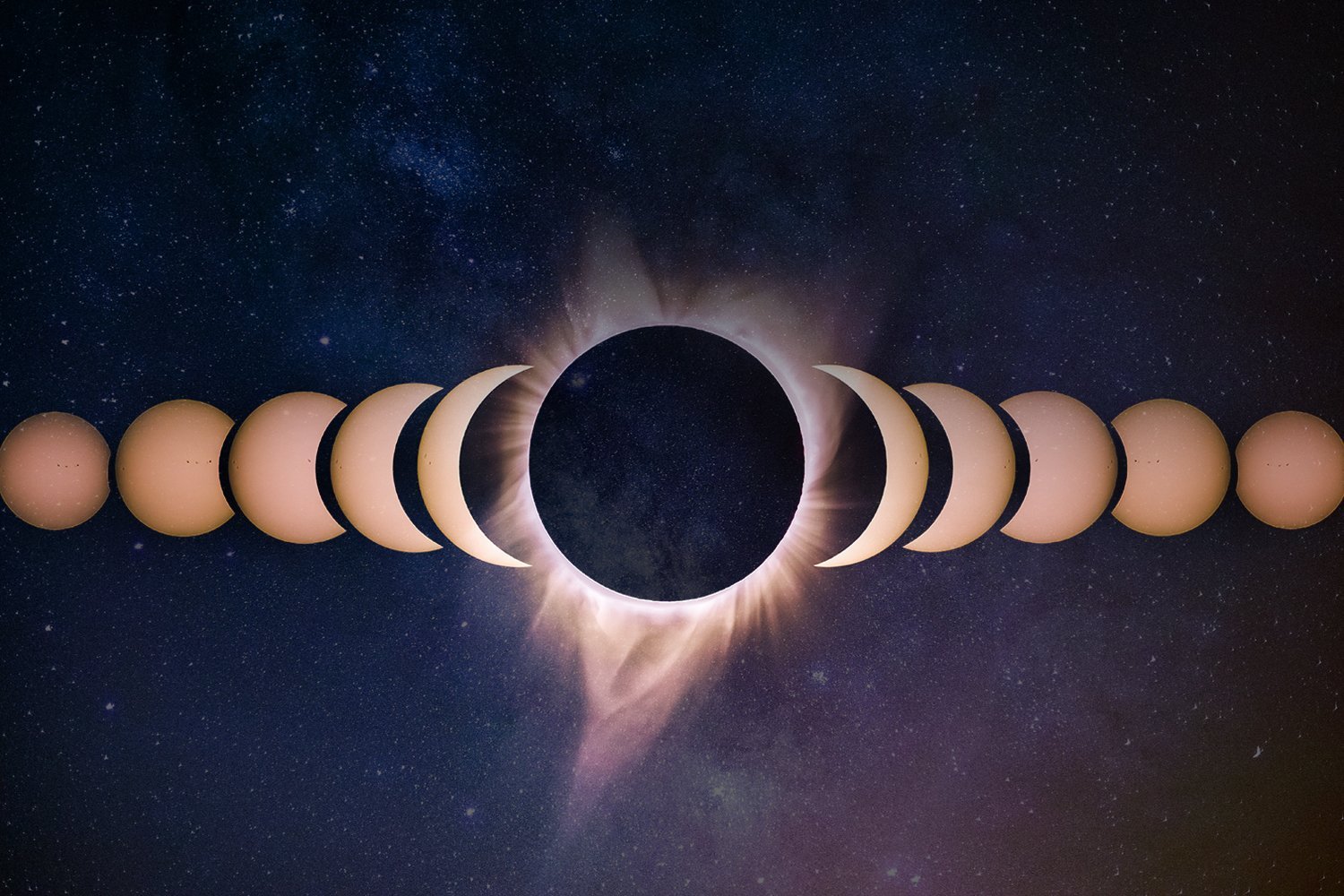 Prepare for a whirlwind of cosmic activity this week! One of the most important weeks of the year has arrived—if not the most important week. Buckle up as we enter a new era!
December 13 will bring forth the only frustrating transit of the week, as our cosmic messenger Mercury in Sagittarius clashes in a square with Neptune in Pisces. This will cause smokescreens to be thrown up and trigger confusing and complicated interactions. Beware of a lack of clarity in all matters. This will add further cosmic dust into the air as eclipse season already casts a great deal of it into the Universe.
The following day, a solar eclipse in Sagittarius will arrive. This new moon on steroids will bring a destined opportunity to your life. As this is the second eclipse in Sagittarius out of four that we will experience during this cycle, you will see similar themes arise that began near the first one on June 5, 2020. Look back to what was occurring then, as similar situations are likely to echo yet again.
The fourteenth comes packed with other astrological goodies, too. Venus in Scorpio will sextile benevolent Jupiter in Capricorn. This vibration will encourage people to socialize, make love, and be kind. Embrace this gorgeous alignment as the holiday season surrounds you. Mercury in Sagittarius will trine Mars in Aries, too. This will bring mental clarity, concentration, and decisive communication. The stars are in harmony at this time, so you will see progress toward your goals. Venus will outstretch her hand in a sextile with Saturn the next day as well, bringing stability and security to relationships.
Venus stampedes into the fields of Sagittarius and becomes ignited like a fire dancer beginning December 15. During this time, we will hunger for romantic adventures and may become more impulsive in love and sex. Whether single or attached, we will want to have fun in the weeks ahead. This is perfect for a festive holiday, whether you are socially distancing or able to meet with those who you care for.
Yet, the sixteenth brings the dawning of a new era as mighty Saturn, the planet of life lessons, officially leaves behind Capricorn to venture into Aquarius until March 2023. In the years ahead, we will focus on how society structures itself, particularly in regards to the people's power and social movements. Technology, science, and community engagement will become topics we must review and strengthen.
Shortly thereafter, another momentous planetary movement occurs. Our Great Benefic, Jupiter, soars on to join Saturn in Aquarius, as well. We are ushering in a new age where we will see a great deal of growth and evolution around global connectivity. Jupiter's optimism and fortune will help us to see a renewed optimism, while Saturn's practicality will keep us grounded.
The sun will also meet with Mercury on December 19, bringing clarity to our minds and communication. Prepare for cognitive awakenings and breakthroughs.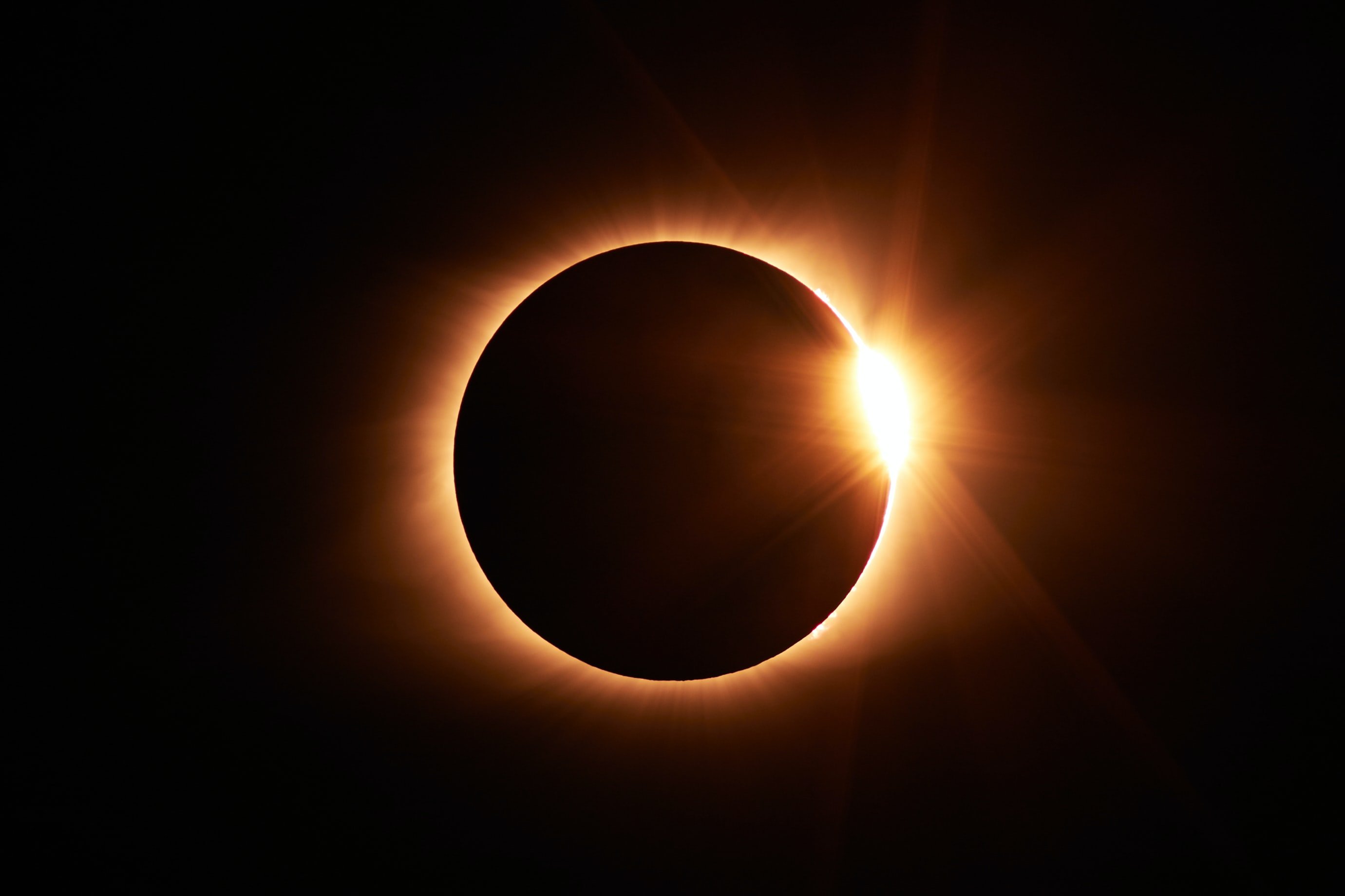 Major Transits of the Week 
12/13 — Mercury in Sagittarius square Neptune in Pisces
12/14 — Solar Eclipse in Sagittarius
12/14 — Venus in Scorpio sextile Jupiter in Capricorn
12/14 — Mercury in Sagittarius trine Mars in Aries
12/15 — Venus in Scorpio sextile Saturn in Capricorn
12/15 — Venus enters Sagittarius
 12/16 — Saturn enters Aquarius
 12/19 — Jupiter enters Aquarius
12/19 — Sun conjunct Mercury in Sagittarius
Keep up with the daily astrological weather with Daily Astrology News! 
ARIES
A solar eclipse in your solar ninth house of expansion arrives this week, blasting open a doorway for you to soar to new horizons, Aries. This may be the time to pursue an academic, publishing, media, immigration, or spiritual endeavor.
TAURUS
Prepare for a solar eclipse in your solar eighth house of intimacy to occur this week, Taurus. You may be considering how you can grow closer with a partner, evaluating the balance in your relationship, or even debating if it's time to walk away.
GEMINI
The solar eclipse this week highlights your solar seventh house of relationships, Gemini. You may now have the impetus to take the next steps with a partner, whether that is by making long-term plans, moving in, or even tying the knot.
CANCER 
As the solar eclipse in your solar sixth house of employment appears this week, you could now be ready to take on more projects at work, Cancer. If looking for a better job, search now.
LEO
Shout "Hallelujah!" to the heavens, Leo, as a solar eclipse in your solar fifth house of true love and fertility arrives this week. Your heart will become enflamed as you may now cross paths with a soulmate or find out news about a pregnancy!
VIRGO
Hear the call of a solar eclipse in your solar fourth house of domesticity this week, Virgo. You could now be moving, decide to invest in real estate, or fix up your living space.
LIBRA
Get ready to launch a significant communications-related endeavor as a solar eclipse in your solar third house arrives this week, Libra. You have an important message and the world is ready to hear it.
SCORPIO
Prosperity is now yours, Scorpio, as a solar eclipse in your solar second house of finances appears this week. You could increase your wealth if you hunt for it now.
SAGITTARIUS
Step into your power, Sagittarius. The solar eclipse in your zodiac sign this week encourages you to look in the mirror, smile, and accept the call of destiny.
CAPRICORN
When the solar eclipse in your solar twelfth house echoes this week, you'll feel the need to lie low and recharge, Capricorn. Rest now before birthday season dawns.
AQUARIUS
The solar eclipse in your solar eleventh house of communities will echo like a bell this week, Aquarius. You may hear significant news from a friend or professional contact that fills you with joy.
PISCES
Rise like a firework in the sky, Pisces. The solar eclipse in your solar tenth house of achievements will bring success to you. Show the world what you have to offer.
Second eclipse image by Jongsun Lee
Most Popular on
Astrology.com