Your Weekly Horoscope for May 15–21, 2022: Eclipse Season Ends & Gemini Season Begins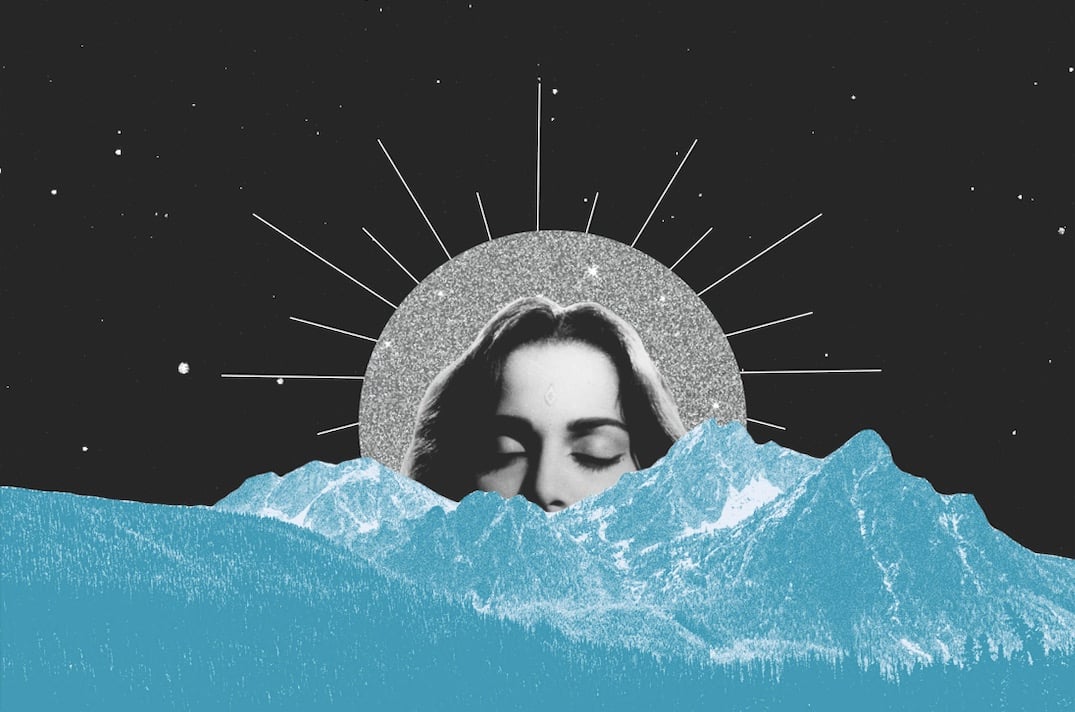 Beginning on Sunday, May 15, the sun in Taurus squares Saturn in Aquarius and then sextiles Neptune in Pisces. The initial square will cause friction, implying that the Venusian ego and modern malefic are not quite seeing eye to eye. Although tense, Saturn is trying to tell the sun to consider an alternative yet authentic manner when going about self-expression and ambition. The sextile's serenity will waft in, easing the tension of the square since Neptune can encourage the sun to optimistically visualize accomplishing the previous impossibilities.
Afterward, Neptune conjuncts Mars in Pisces. As Mars is absolved by Neptune, the little warring planet may feel finally somewhat at peace. Visions will ensue, likely about romantically seducing a lover, or striking back at the enemy. This conjunction is the epitome of envisioning an epic love story, or how one would respond in a hypothetical argument.
A few days later, the sun trines Pluto retrograde in Capricorn, forming an elemental bond with the CEO of the underworld. As these two earthy entities come together, mighty regressing Pluto encourages the sun to heavily reconsider its values. It may feel like taking a hard look into the mirror. But, luckily, this trine implies stability while embracing hidden truths and introspection.
Shortly after, Mercury retrograde sextiles Jupiter in Aries, suggesting that the fiery major benefic can give the regressing planet a helping hand. Mercury is currently reconsidering various thoughts, ideas, and subjects to further investigate. It may feel slightly overwhelming, but Jupiter's lucky energy can help Mercury retrograde focus on one thing at a time, even expanding upon certain revitalized curiosities. However, Jupiter can also blow Mercury retrograde mishaps out of proportion, so pay attention to miscommunication, misspellings, and gray areas.
Finally, the sun conjuncts Mercury retrograde in Gemini, aligning the Mercurial planets. The divergence of energy could feel ambitious, especially with Mercury retrograde feeling all over the place. As the solar power warms the unfocused mind, it could result in a mental overload. It may feel disorienting during this conjunction as the collective tries to scramble its thoughts. However, the conjunction could help with setting the record straight, as the conjunction can result in a much-needed breakthrough.
Full Moon Total Lunar Eclipse in Scorpio
The full moon total lunar eclipse brings this intensely introspective Scorpionic cycle to head in unexpected, yet fated ways. Transcendence comes at a price as the ecliptic energy demands shedding scorpion exoskeletons to rise like a phoenix in flight. The desire for power, control, and psychological autonomy comes suddenly, likely resulting in a dire death and rebirth momentum. Intimate secrets may come to light, exposing the truth behind intense bonds and financial reserves.
Sun enters Gemini
The sun is now reporting to flighty Mercury, prioritizing curious trains of thought and thought-provoking conversations. While the sun is in Gemini, the inner scholar in all of us becomes enlightened with a newfound desire to learn. Gemini season is the perfect time to ask questions, dive into interesting subjects, and explore everything within reach. In true Gemini fashion, consider varying views of the same subject by entertaining a widespread discussion. Use the Mercurial sun to gather information from multiple resources to form a well-rounded opinion. However, make a point to avoid the shadow two-faced side of Gemini.
Major Transits of the Week
5/15 – Sun in Taurus squares Saturn in Aquarius
5/15 – Sun in Taurus sextiles Neptune in Pisces
5/16 – Full Moon Total Lular Eclipse in Scorpio
5/18 – Mars conjuncts Neptune in Pisces
5/19 – Sun in Taurus trines Pluto retrograde in Capricorn
5/19 – Mercury retrograde in Gemini sextiles Jupiter in Aries
5/20 – Sun enters Gemini
5/21 – Sun conjunct Mercury retrograde in Gemini
MORE: What's going on in the skies this month?
Your Weekly Horoscope for May 15
Expect the unexpected! As the total lunar eclipse capitalizes on your intimate power, you may notice surprising yet fated shifts in your assets, finances, and deepest bonds.
Go with the flow under the total lunar eclipse. Certain relationships and commitments are going to take a surprising turn. Everything will work out the way it is supposed to. 
Life is changing and for the better! The total lunar eclipse is calling certain daily practices in and out of work to a head, encouraging you to let go to live a happier, healthier life.
Creativity and romance are transforming unexpectedly under the total lunar eclipse. You may find yourself making significant adjustments to your passion projects and casual relationships. 
There is immense magic in your roots as the total lunar eclipse exposes the hidden power in your lineage and home life. Use this transformative energy to better understand yourself through your family!
Pay attention to underlying energies within your immediate community and in your conversations during the total lunar eclipse today. Your intuition will tell you everything you need to know. 
Financial changes are coming during the total lunar eclipse. It may be a little jarring, so set aside a small fund to make you feel secure and ready for whatever comes your way. 
How much have you changed? It could feel like you are shedding another layer under the total lunar eclipse in your sign this week. It is time to embrace the new and improved you!
Shed your negative mindset and weaknesses under the total lunar eclipse. Now is the time to reclaim your power by not letting your subconscious fears run your life.
Disingenuous connections will see themselves out as the total lunar eclipse transforms your communities and friendships. Let them go to focus on your true friends! 
Step out of the shadow under the total lunar eclipse. Now is the time to reclaim the power you have by allowing the lunation to transform your reputation and legacy!
Your educational, physical, and spiritual journeys come to a unique conclusion during the total lunar eclipse. Honor any sudden, intuitive insights that may come throughout your day.
Most Popular on
Astrology.com