May Astrology Forecast: Taking Quantum Leaps Into the Future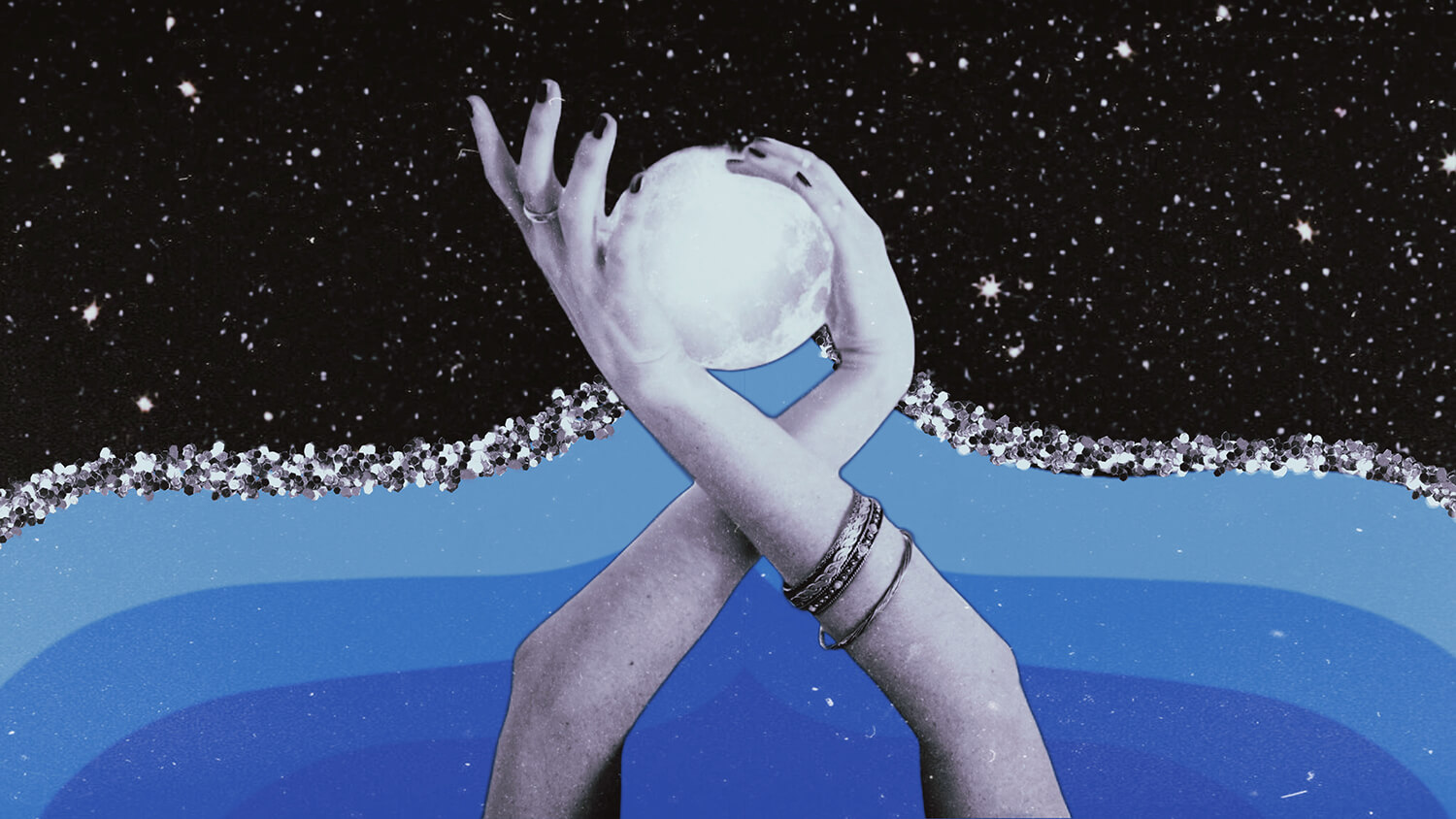 Hold on to your seat! Bringing eclipse season, the second retrograde of Mercury, and the shift of the biggest planet in the solar system, May will be a month of changes, shifts, and powerful revelations!
As we enter May, Venus, the current planetary ruler of the sun, leaves its sign of exaltation to enter Aries, its sign of detriment, where it will stay for the rest of the month. Three days later, the Venus-ruled sun has its annual meet-up with the cosmic wild-child, Uranus. These first few days of May set the tone for all things Venusian like relationships, money, pleasure, and social interactions receiving a wave of new and exciting, and sometimes unpredictable energy. During its journey in Aries, the goddess of pleasure will be getting closer to Chiron (exact on May 14), spelling the need to heal some of our deepest wounds around partnership. 
Mercury Goes Retrograde
On Tuesday, May 10 at 4:47 a.m. Pacific Time, Mercury, the cosmic messenger, enters its second retrograde of the year. Mercury will begin its retrograde journey in Gemini, one of the signs that it rules, which might help keep its rascal spirit in check—hopefully! During its retrograde journey, Mercury will meet with the sun on May 21, bringing aha-moments of clarity. On May 22, it will enter Taurus in retrograde motion, slowing down the pace of life and productivity quite considerably. From now until it goes direct on June 3, Mercury will be applying to form a square with Saturn in Aquarius. Retrograde, unhappy by sign placement, and blocked by Saturn, Mercury is very likely to play some serious tricks on us. If we manage to overcome the effects of negative thinking, this Mercury-Saturn connection can help us discern what's useful from what's not as we envision our path moving forward. For those who struggled due to the excess of water brought by the Jupiter-Neptune conjunction, this should be a welcome shift. 
MORE: MERCURY RETROGRADES IN 2022
Jupiter Enters Aries
Also on May 10, Jupiter, the biggest planet and the mythological king of all gods leaves its traditional sign of rulership to enter Aries, where it will stay until October 27. This shift kicks off a new cycle for Jupiter around the zodiac and from this day on, we attract more abundance when we follow our goals in a fiery, non-apologetic manner. As the ruler of Sagittarius, Jupiter has triplicity in the sign of the Ram, which allows him to hold on to some of its strengths from its position in Pisces. 
In May, Jupiter will receive three fortunate aspects from other planets. The first is a sextile from Mercury retrograde on May 19, which can be used to analyze some of our past actions so we can formulate better plans for the future. On May 23, it will receive a sextile from Jupiter, bringing optimism and a surge of creative new ideas. Then on May 29, Mars will catch up to Jupiter to unleash our inner warrior and inflate our sense of ambition. 
Your 2022 Horoscope has vital information for the year ahead!
Full Moon Lunar Eclipse in Scorpio
The same week Mercury goes retrograde and Jupiter shifts signs, we also have a super intense full moon lunar eclipse in Scorpio! At this potent eclipse, the luminaries are forming a tense T-square with Saturn and asteroid Vesta in Aquarius. T-squares bring moments of crisis that push us to act—and this one, in particular, will put us between a rock and a hard place. The fixed nature of this year's astrology has been preventing or delaying us from embracing change—and the consequences could catch up with us now. Themes around money, resources, authority, and toxicity within relationships take center stage. 
Asteroid Vesta's involvement in this tough configuration will uncover the errors and inaccuracies in our most recent strategies, arousing feelings of failure. We shall not let pessimism get the best of us now, because when we allow Saturn to control our emotions, we lose our sense of inner power. The best way to approach this astrological weather is to learn from our mistakes and see them as lessons that will eventually elevate us to mastery. Saturn is certainly cold—but is also a wise teacher.
Let's also remember that both, eclipses as well as Saturn relate to karma and events that mix the past with the present and the future. Whatever happens around this time was "meant to be" and has roots in the universal concept of "destiny" itself. 
Sign up for our newsletters and get in-depth astrological content delivered in your inbox!
Gemini Season Begins
On May 22, the sun makes its annual entrance into the sign of the Twins, officially marking the end of eclipse season. At this moment, the sun will be in a trine with Pluto and applying to a sextile with Jupiter in Aries. This configuration will assist in processing all the changes that took place during the eventful Taurus season. It also helps that Venus enters Taurus, its nocturnal home sign, on May 28, bringing healing to our closest bonds. 
To close the month, we welcome the new moon in Gemini on May 30, inspiring us to see the world with new eyes and a newfound sense of curiosity. A new beginning is on the horizon, when we must plant the seed of something new, centering around themes of communication, commerce, and social interaction. This seed will develop over the next six months, flowering once Sagittarius season arrives. 
At this lunation, the sun and the moon are not making any connections with other planets, giving this new moon a sense of purity. The only aspect the moon forms on this day is a sextile with Chiron, the centaur of healing. This marriage of the cosmic yin and yang instigates us to move on from the past. It awakens our desire to embrace the duality inside of us—and suddenly, our shadow material doesn't weigh on us so much. 
As we transition into June, it's time to have some good fun. We survived one of the most challenging months of the year, and the best news is that it will soon be summer!
Most Popular on
Astrology.com