Your Weekly Horoscope for October 3–9, 2021: A New Moon Brings Focus to Our Relationships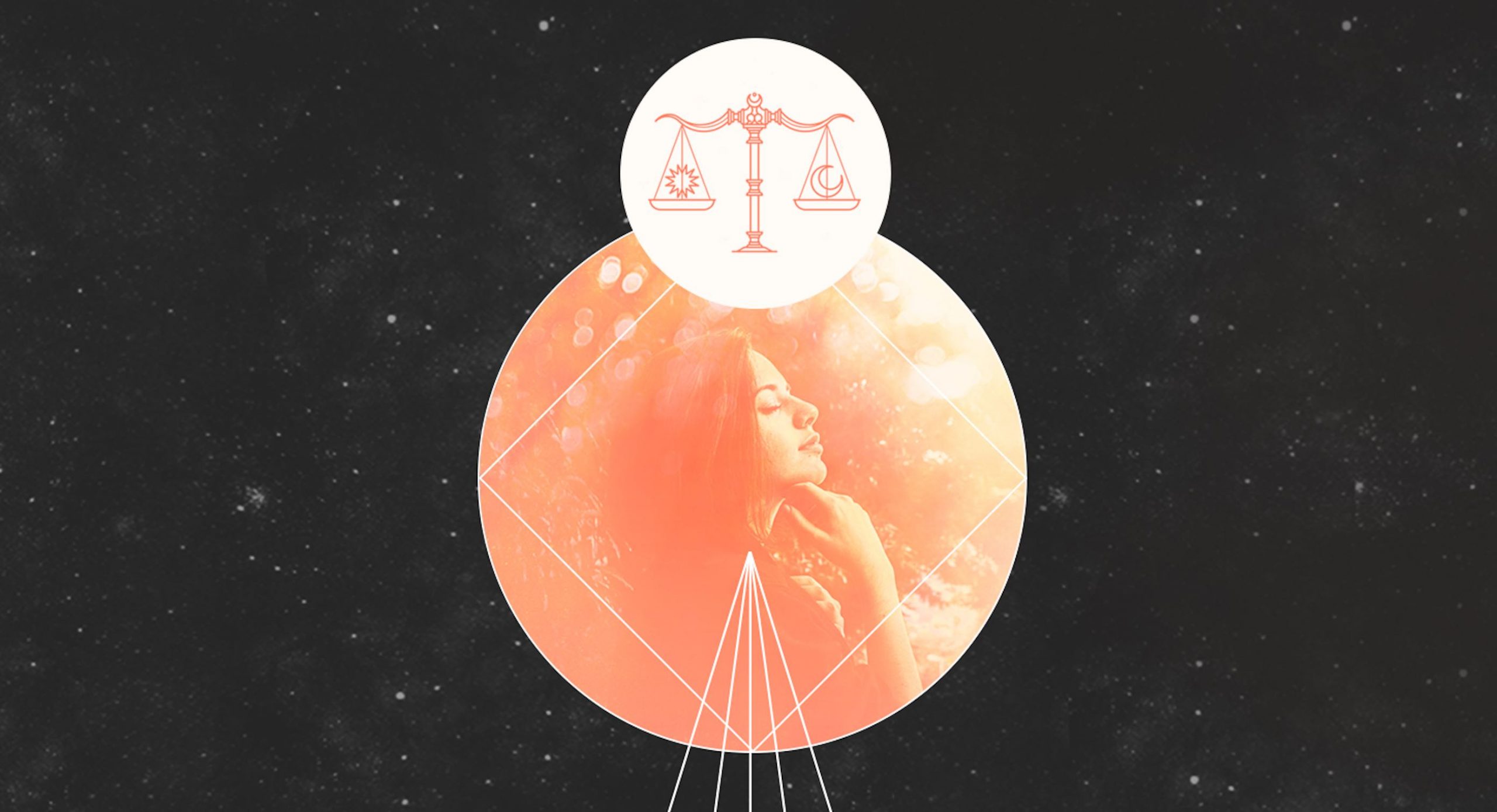 As we march into October, a powerful new moon brings a shift in the winds! Many powerful planets will awaken this month, finally causing life to pick up pace and move forward. However, as we charge into the coming week, Mercury retrograde will be especially active as it moonwalks backward into other planets.
On October 3, a magnificent trine between Mercury in Libra and Jupiter in Aquarius will take place. This brings high spirits, optimism, and good news. This is likely to come in regards to previous work or through someone from your past, as Mercury is retrograde. Business negotiations will proceed well—but due to the awkward orbit of our cosmic messenger, it is still not advised to set any contracts or agreements in stone.
A New Moon in Libra:
October 6 is a new moon in Libra. This will turn a collective focus to relationship and partnership matters and usually rings in many new negotiations, engagements, or marriages. Again, because of Mercury's retrograde phase, it is okay to loosely make plans and understand that they may shift down the line—but not ideal to initiate any commitment concretely.
Powerhouse Pluto, the planet of transformation and intensity, will awaken within Capricorn on October 6, as well. Having been retrograde since April 27, we will now witness his powers turned outward once again for the rest of the year.
Your October premium horoscope has vital information for the month ahead!
Venus Enters Sagittarius
On October 7, Venus becomes ignited like a fire dancer in the center of the circus ring in Sagittarius. In the weeks ahead, we will crave more spontaneity and adventure in love. Passion will sizzle within our hearts and our universal connection to others will be just as important as romance. Be buoyant, excited, and open-minded!
The sun will approach Mars in Libra on October 8—bringing a cascade of fire in the two days ahead! With our two flaming cosmic forces uniting in a conjunction, we will feel a surge of action, enthusiasm, and drive. This bold energy can be used however we'd like, but as they are meeting in Libra, it would be wise to channel it toward group efforts, teamwork, or relationship matters. However, don't let the energy overwhelm you, as impulsivity can lead matters toward a less than fortunate endgame. Instead, be creative, magnetic, and assertive but free of dramatic aggression.
October 9 will be especially active, as the sun will conjunct Mercury, and then shortly thereafter Mercury will conjunct Mars—all in Libra. As we are in the cazimi of the Mercury retrograde cycle, today will bring mental breakthroughs and powerful realizations of where we stand amidst the storm. As Mercury aligns with the red planet, we may be spurned to take action and make decisions, but may also be provoked to competitiveness or aggression. Temper this energy with a stone of balance and practicality and you will fare better.
Read me: October Forecast: Welcome to One of the Most Potent Months of 2021!
Major Transits of the Week
10/3 — Mercury in Libra trine Jupiter in Aquarius
10/6 — New moon in Libra
10/6 — Pluto turns direct in Capricorn
10/7 — Venus enters Sagittarius
10/8 — Sun conjunct Mars in Libra
10/9 — Sun conjunct Mercury in Libra
10/9 — Mercury conjunct Mars in Libra
Read me: 6 Planets Are Retrograde, Here's How to Make the Best of Their Moonwalk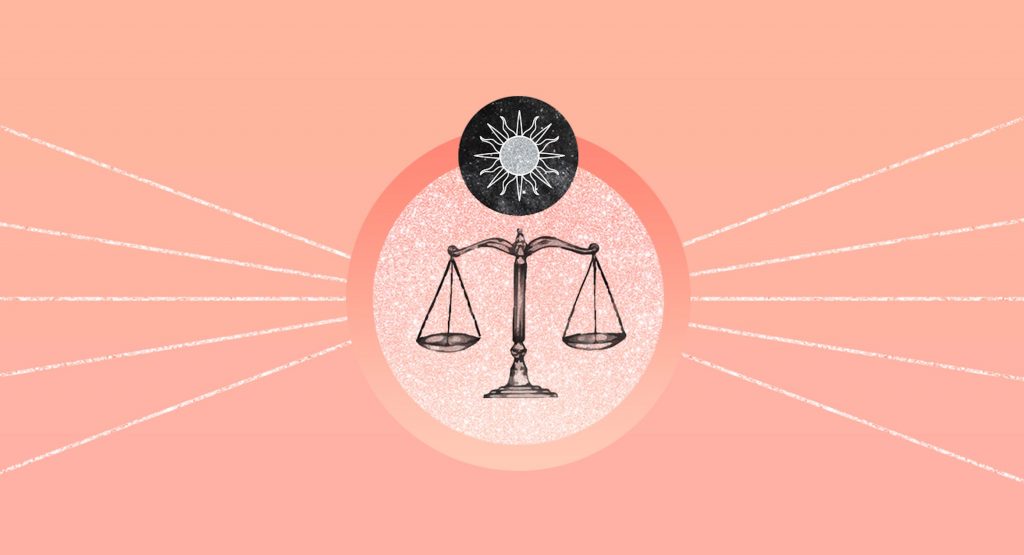 ARIES
The new moon this week shines within your solar seventh house, Aries. You may be discussing important plans with a significant other or assessing your path forward as a team. However, don't make any solid agreements with Mercury still retrograde.
TAURUS
Your work life is going to see growth and opportunity this week, Taurus. A new moon in your solar sixth house arrives—but tread lightly, as something is shifting during the Mercury retrograde phase that is occurring simultaneously.
GEMINI
Allow your heart to blossom and bloom, Gemini. The new moon this week spotlights your solar fifth house, increasing your thirst for pleasure and passion.
CANCER
A positive change may appear around domestic matters this week, Cancer. Despite the confusing influence of Mercury retrograde, a new moon in your solar fourth house will appear and open a door that had previously been locked.
LEO
Despite the onset of Mercury retrograde, a new moon in your solar third house of communications will also arrive this week, Leo. You'll be able to brainstorm new ideas and solutions to your particular tasks.
When you have a burning question, a live psychic reading can help you answer it with clarity!
VIRGO
Even though you're experiencing a rocky Mercury retrograde phase with your ruler out of orbit, the new moon this week is still eager to add prosperity to your life, Virgo. A new opportunity to increase your income could be right around the corner.
LIBRA
Your head will surely feel all over the place this week with a Mercury retrograde taking place in your zodiac sign, Libra. However, the most important lunation of the year—a new moon in your zodiac sign—also arrives this week, giving you the push to still pursue a heartfelt plan or project.
SCORPIO
The universe is speaking to you directly this week, Scorpio. With a new moon appearing this week, linked with Mercury retrograde in the same solar twelfth house, you'll be downloading important messages from your unconscious.
SAGITTARIUS
Enjoy the upcoming new moon this week, Sagittarius. It drops the piñata in your solar eleventh house, encouraging you to socialize and circulate amongst many friends.
CAPRICORN
An exciting professional opportunity will present itself this week, Capricorn. A new moon in your solar tenth house arrives, possibly offering a promotion, recognition, or award. However, it could even be a job offer from a previous company or firm that you'd turned down once before.
AQUARIUS
If you're looking to plan travel in the near future or 2022, this week's new moon could give you the impetus to set forth and make it happen, Aquarius. Check flights, rates, and hotel accommodations!
PISCES
If you've been waiting to renegotiate your benefit's package with your employer or refinance a loan, this week's new moon could give you the opportunity to do so, Pisces. Review your plans with an accountant.
Most Popular on
Astrology.com