Last month
|
This month
| Next month |
2016
You love a good secret on the 3rd and 4th, and for some reason you're a magnet for people who want to unburden their minds with sordid tales of depravity and debauchery. They don't have to worry, though, because their secrets truly are safe with you. So what are these runs about your lack of confidence about? The truth is, Scorpio, that on the 8th and 9th you're the very best you that you can be, and the world should be knocking down your door just to get a glimpse of your fine self. Stumbling upon new ways to organize your stuff or to clean your place is the highlight of your day on the 15th and 16th, and while it might not be exciting to anyone else, hey, it works for you. It's important to do your best work when a boss or teacher is watching on the 24th and 25th, especially if you've been looking for an advantage in getting ahead. The 28th and 29th bring challenges that you couldn't possibly be prepared for, but your ability to persevere no matter what keeps you in the game. Your competitors have absolutely nothing on you.
Understand the past. Be more aware of the present. Prepare for what's next...
Whatever is going on in your life, be it a relationship crisis, a personal challenge, a work or money concern, or something else, your Past Present Future Tarot explains it all. Know what led up to this, what's happening now, and what will likely happen in the future.
Read More »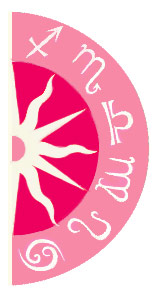 Discover what 2016 holds for you: