From August 31, 2015 thru September 6, 2015
Plan your week in romance around a burning hot Thursday, Friday and most of Saturday. These days are all yours, whether you're prospecting for a smoldering new love affair or lighting a fire under an existing one. Your intense focus and unstoppable charisma are fierce indeed, so go after what (and whom) you want. What about the beginning of the week? Well, decisions could be tricky, and patience (not your favorite virtue) is required. As for the rest of the weekend, don't take any bull in the romantic arena (you'll know it when you smell it).
Get a clear perspective on your perplexing situation! The Egyptian Tarot comes to us from the time pharaohs walk as gods among the living. The left eye of Horus, an indestructible sky god, is associated with the Moon (lunar cycles) while the right eye is associated with the Sun. Together, they'll help you see deeply into your present and future.
Read More »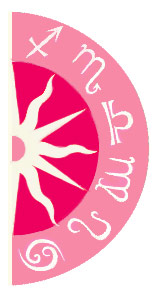 Discover what 2015 holds for you: