From June 29, 2015 thru July 5, 2015
If you get your heart too set on something on Monday, you may not be able to see things clearly as they are -- and you just might miss something even better. Then, for the next couple of days, you're a real people-person, and relationships of all kinds -- work, friendly, more-than-friendly! -- stand to benefit from your intense attention. Talking about anything and everything equals more fun and more depth, too. Beware of a stubborn streak around Friday and Saturday. Love takes compromises, flexibility and wiggle room. On Sunday, though, the stars are sending some simply gorgeous energy your way.
Understand the past. Be more aware of the present. Prepare for what's next...
Whatever is going on in your life, be it a relationship crisis, a personal challenge, a work or money concern, or something else, your Past Present Future Tarot explains it all. Know what led up to this, what's happening now, and what will likely happen in the future.
Read More »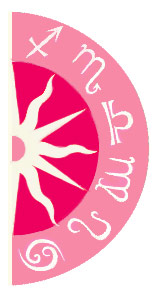 Discover what 2015 holds for you: