From July 27, 2015 thru August 2, 2015
Is there something (or someone) you want? Well, it's pretty much hopeless -- for that person or thing, that is. In other words, your wish is the world's command this week and what you want is only a heartbeat away from becoming a reality. Why not use this incredible force for love -- after all, love is always worth your energy. Any energy devoted to romance will pay off big when the weekend rolls around -- just try not to get to sure of yourself. Yes, you're attractive. Yes, you're fortunate. Yes, that special someone is especially tuned in to you right now. But don't forget that a little humility is attractive. It also helps keep you close to the ground -- which is where you'll want to be on Sunday when the everyday details of life take center stage and demand your attention.
The ancient wisdom of the Kabbalah joins with the symbolism of the Tarot, providing a map of your consciousness. Use your 10-card Tree of Life Tarot reading to understand your personal nature on all levels - love, work, finances, and more. This reading reveals where you are now, and in which direction your life is growing.
Read More »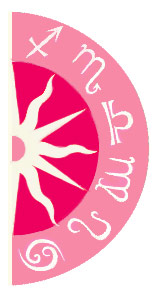 Discover what 2015 holds for you: