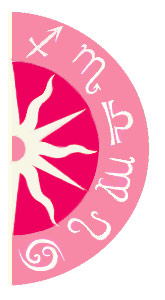 Happy birthday, Virgo baby! Right now, you feel most at home in your work; not only that, but the stars are prodding you to say what's on your mind. The combination of these energies can propel you up most any mountain, so hold a clear picture in your mind of what you'd like to achieve — and don't be afraid to share your vision with others. The cosmos will aid and abet your every step!
Discover how the planets will affect your upcoming year with a free sample
Solar Return Birthday Reading!
Seek wisdom from your inner self! Get a Free Spiritual Reading today. Call 1-800-648-9165 right now!