July Astrology Forecast: You Asked for Fireworks, so Here They Are!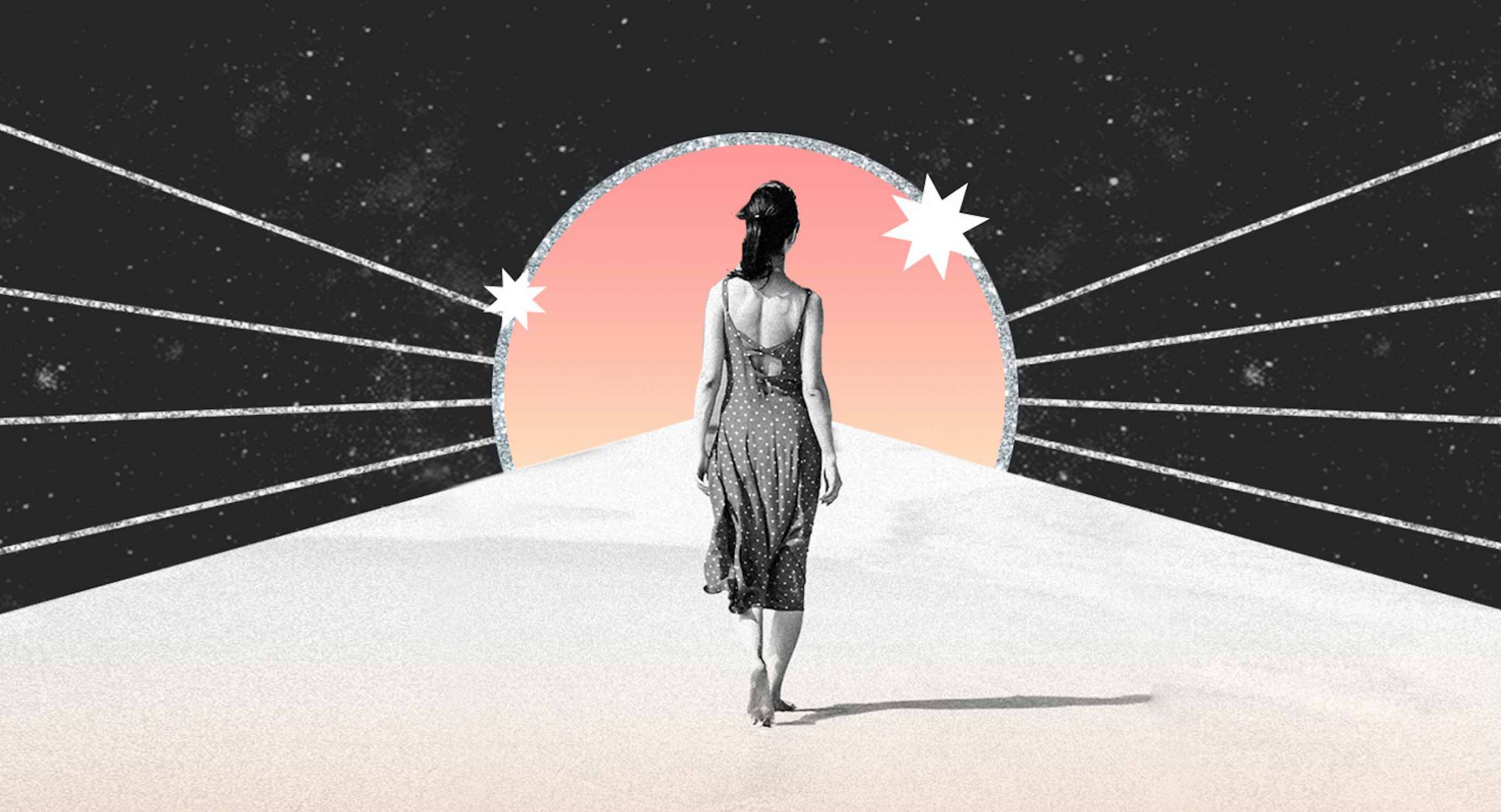 Featuring the natal planets mostly in water and fire signs, the astrology forecast for July is full of emotions, drive—and of course, a little bit of drama. While the sun and Mercury will be in Cancer, Venus and Mars will be in Leo. Jupiter makes a big switch as it retrogrades back into Aquarius, joining Saturn in the high vistas of Aquarius. All this to say that, with no planets in earth signs, it will be a month in which it will be hard to keep our feet on the ground!
July gets to a tough start as Mars runs into two intense clashes with Saturn and Uranus. The first is an opposition with Saturn on July 1, and a square with Uranus on July 3. Once again, Mars serves as the trigger to remind us of the ongoing Saturn-Uranus square, the defining aspect of 2021. Our lives are changing, and as we take the next steps along the way, it's inevitable to find some resistance. But the reinvention must continue, and part of this story very well develops heavily in July. Pay attention to what happens during this first week of the month, especially if you have any planets in the fixed signs: Taurus, Leo, Scorpio, and Aquarius.
Once the week of the fifth of July arrives, things get a little interesting in the romance department. This time Venus, who is catching up to Mars, will oppose Saturn (July 6) and square Uranus (July 8). This spells major changes not only in relationships, but in our values and also in the way we relate to each other. And although things might get intense, there's a healing component. After all, both Mars and Venus will be forming a trine with Chiron in Aries, opening the door for healing and changes to take place.
A New Moon in Cancer
On July ninth, we welcome this month's new moon in Cancer. During this new moon, both luminaries will be squaring Chiron, hinting at deep nurturing issues coming to the surface. This combination looks like an emotional time for many of us, and possibly the trigger for more relational changes to take place. Mercury will enter Cancer on July 11, just two days after this new moon. Although this will be a short stay for Mercury, its stay in Cancer will help us process it all.
Read your monthly horoscope for July!
Trusting that it is all happening for a reason will be easy as Mercury forms a gorgeous trine to Jupiter on July 12. Also on this day, asteroid Pallas will be stationing retrograde in Pisces. For the past few months, Pallas in Pisces has been teaching us how to merge our intuition with the art of strategy. And as she impregnates these days with her wisdom, she whispers in our ear how to move forward.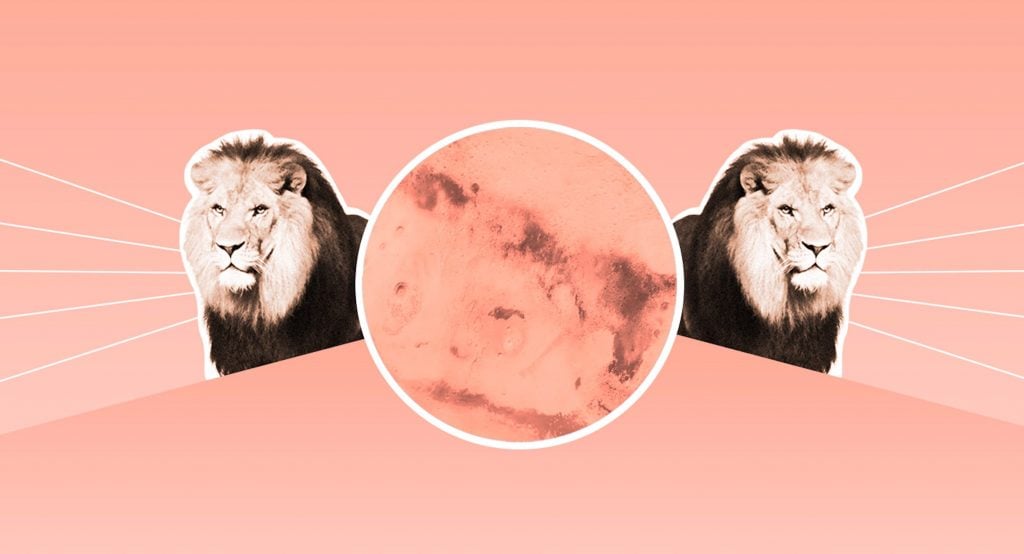 The Venus-Mars Cycle: A New Beginning for Relationships
Relationships are changing, and most likely in a good way! This month's big event is the conjunction between Venus and Mars in Leo, happening on July 13. Since Venus and Mars are the love and sex planets in astrology, every time they meet, which happens every two years, they begin a new cycle of relating. The last time they met was in Virgo on August 24 of 2019. Mars and Venus don't function at their best in Virgo, which is why so many relationships have changed or ended. In the sign of the Lion, the cosmic lovers feed off of the sun's bright light and fire. So, for the next two years, romantic relationships could be hot, bold—and most likely, a bit over-the-top!
Things get intense as Chiron stations retrograde in Aries and the Cancer sun opposes intense Pluto around midmonth. These two aspects combined hint at the need to dive deep into our psyche in search of dark material stored in our subconscious minds. And while it's never a fun time to enter Pluto's or Chiron's territory, it's always a transformational experience.
The month's elemental focus begins to shift on July 21 when Venus enters Virgo and Leo season arrives on July 22. During these days, we begin to move from fire and water to fire and earth. Mercury enters Leo on July 27, but not before forming an intense opposition with Pluto. Watch your words around this time, especially if you find yourself involved in an emotionally charged situation. Mars entering Virgo at the month's end should help turn off any fires the trickster planet might have gotten us involved in.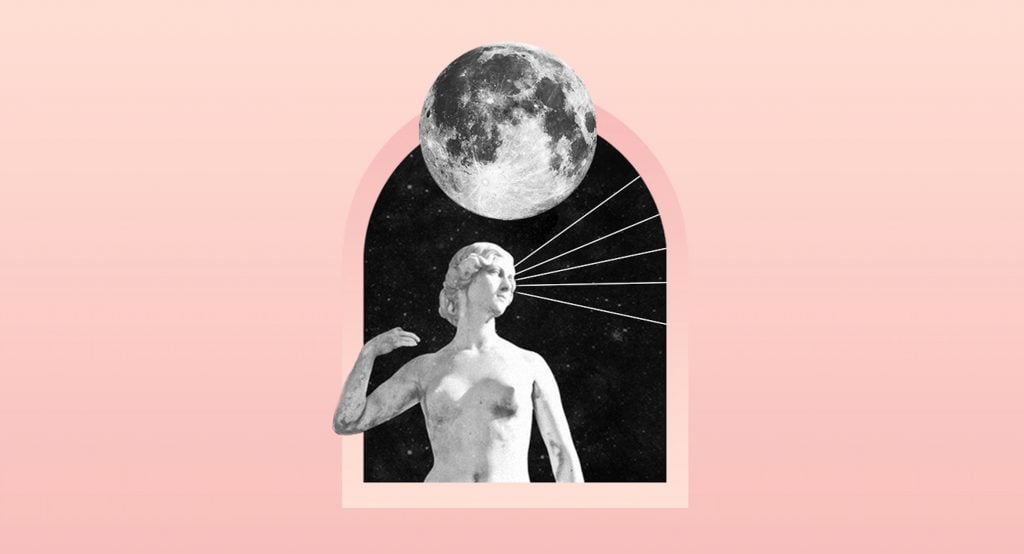 July's Focus on Aquarius
But we can't look at the astrology forecast for July without looking at the focus that will be in the sign of Aquarius. The July 23 full moon in the sign of the Water Bearer is interesting, to say the least. This lunation is a reminder of 2021's transformational theme, as it activates the encountered influences of its two rulers. Saturn and Aquarius are changing the foundations of our lives, and during this lunation, we might see some of them collapsing, to make room for something new.
Lastly, it's nice to hear that we get a do-over—a big one! On July 28, Jupiter re-enters Aquarius, where it will stay until the end of December. Planets rarely enter signs when in retrograde motion, so when it happens, we get to look at the matters of that planet-sign combo from a different perspective. In retrospect, Jupiter was first in Aquarius from December 19 of 2020 to May 13 of 2021. What was a major theme for you during this time? In which ways did you change and grow? If there's still some work for you to do around this area of your life, the next few months are a second chance to doing it better—or getting it right!
Store
Recommended Reports For You
Most Popular on
Astrology.com