Love Tarot Spreads for Singles: New Love, Future Love, More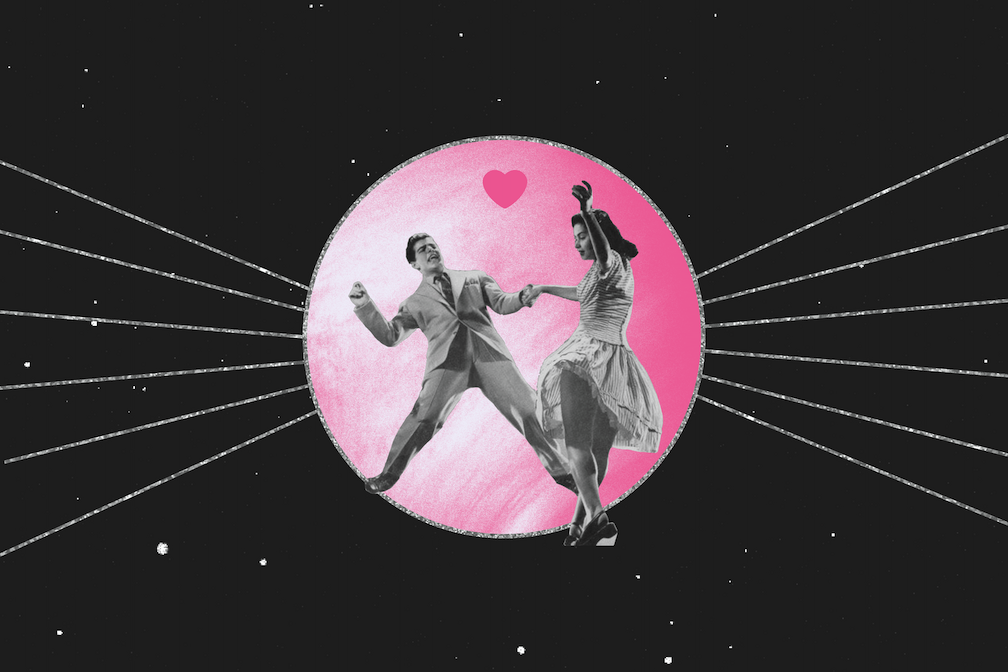 These Tarot card spreads will tell you everything you need to know about your current relationship, love interest, or future relationship.
Being single isn't always a fun time. Thankfully, Tarot cards can help us determine whether we're dating "the one" or whether we're even close to finding them. To help us provide the best love spreads, we talked with Tarot reader Rebecca Devey—who runs the Instagram account @theintuitivegemini. 
According to her, three- to five-card Tarot spreads are the way to go. This makes information easy and digestible. Additionally, she gives some insight on how to make your own spreads. "Making spreads is meant to be fun, so ask as many mini questions as you like based on your overall question."
So, as you're reading through these love spreads, try a few out. If you're looking for more, you can always make your own! And of course, if you're hoping to receive a Tarot reading (as opposed to doing one for yourself), there are plenty of professional love Tarot readings out there for you to try!
Future Love Tarot Spread
Here, Devey gives us a nice spread on a future love connection.
What am I looking for in a partner?
What am I looking for in a relationship?
How will I know when they are now in my life?
Finding Love Tarot Spread
Devey provided a nice spread on how to find love.
My current situation
What is blocking me from finding love
How to overcome this block
What will help me find love
Outcome
More Romance Tarot Spread
If you're lacking in the romance department, here's a sensual little spread to get things going.
Our sexual chemistry now
How should I approach my partner to get us in the mood?
What color should I wear?
What do they need to do to get me in the mood?
Our future sexual chemistry
Love Life Tarot Spread
Let's do an overview of your love life, shall we?
Past love life
Current love life
Future love life
How to make my love life more exciting
Advice
Does He Love Me? Tarot Spread
It can be tough not to know what's going on in someone's head. Here's a spread that will help you out.
Overall connection
Past connection
Present connection
Future connection
Long-term connection
Potential Relationship Tarot Spread
It's tough to know if a connection is going to last long-term. This spread helps uncover that a bit.
Emotional connection
Physical connection
Intellectual connection
Spiritual connection
Long-term connection
New Relationship Tarot Spread
So, you're starting to fall in love … but the "relationship" may be a bit in and out. Is your partner ready to commit? This spread helps you figure that out.
Our relationship now
How I feel
How they feel
What I need to move forward
What they need to move forward
Our strengths
Our weaknesses
Long-term potential
Will She Come Back to Me? Tarot Spread
Perhaps things ended poorly with your ex, and you're wondering if you will have another shot at things. Let's find out using this easy Tarot spread.
Why things had to end
How I feel about getting back together
How they feel about getting back together
Is reconnection possible?
What I should do now to help push that narrative forward
FAQs
When will I find love?
A popular Tarot question regarding love has to do with "when:" When will I find love? When will I get married? When will I get pregnant?
Devey has a different way of going about this. "Instead of a direct time frame, I like to bring into the spread questions like, 'What might I experience in the next 3/6/12 months?'" she says. According to her, energy shifts and changes frequently over time, so "when" questions need to be narrowed down.
How do you perform a love Tarot reading?
It really just depends on the kind of love reading you're doing! If you're just using Tarot cards, then all love readings are the same. If you want to add a little extra oomph to your Tarot reading, try holding a rose quartz (for love), carnelian (for sex), or clear quartz (for clarity) in your hand—depending on the situation.
How do you do a love Tarot reading for yourself?
Reading Tarot cards for yourself can be a tricky endeavor. However, if you can get yourself in the right headspace, and attempt to remain completely neutral during the reading, it is definitely possible.
All you have to do is clear your mind, shuffle as you would for anyone else, follow one of these spreads, and pull the cards. There's nothing special about it!
Is it possible to do a couple's reading?
Yes! You can definitely get together with your spouse to do a reading. If you're reading on your partner without their knowledge, some Tarot readers advise that this is an invasion of space—and you might therefore want to ask their permission before going through with it. But, if you've both decided to get a reading together, it can be a very informational session!
Related Articles:
Signs Your Twin Flame Loves You
Store
Recommended Reports For You
Most Popular on
Astrology.com