This Week's Sports Predictions: September 5–11, 2022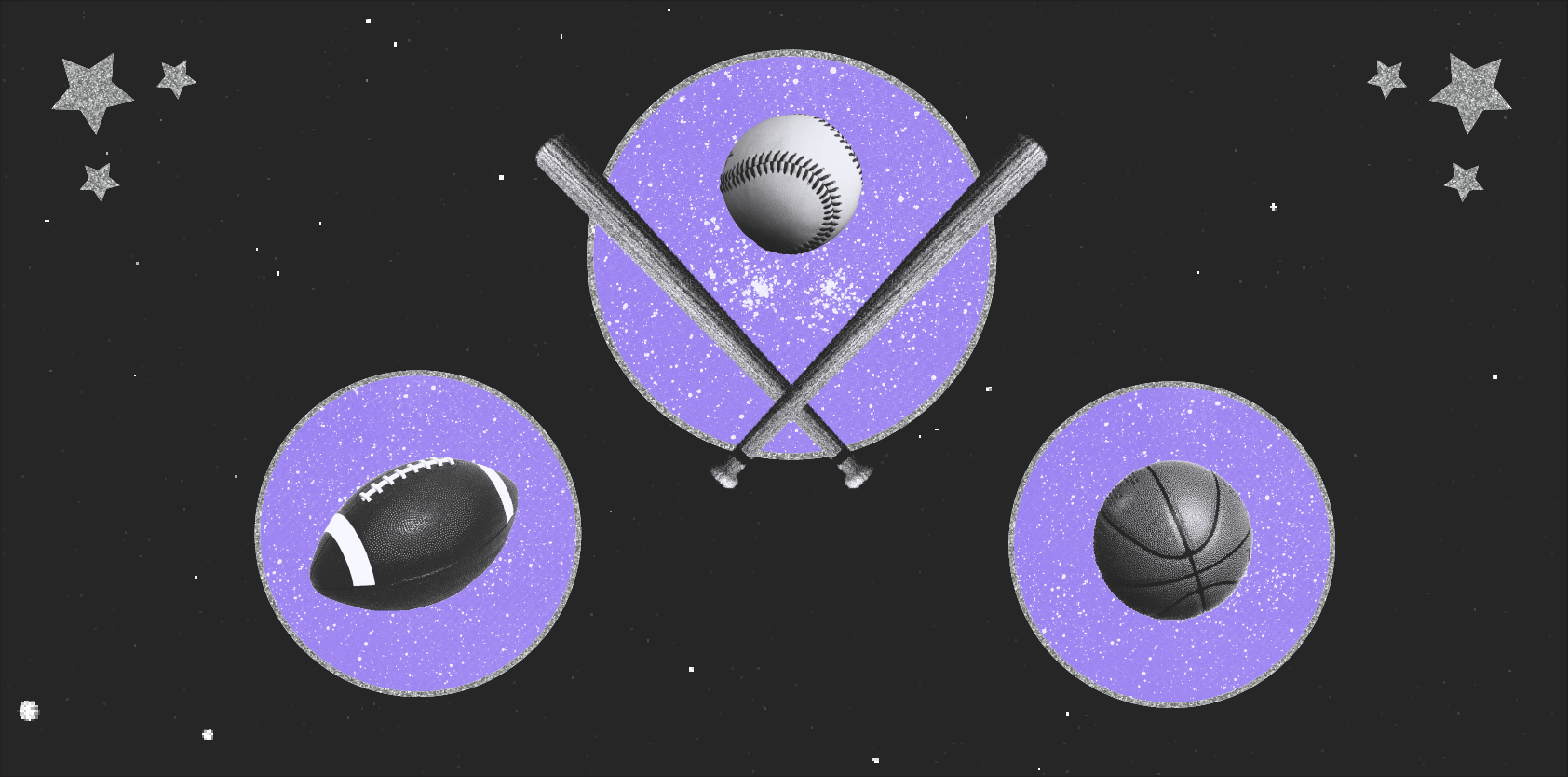 Welcome to Sports Astrology Predictions where we take a look at the astrology of competition in a bid to predict who will come out on top!
All sport is ruled by the planet Mars. The position and condition of this protective and combative planet has a significant, baseline influence on the outcome of all competition.   
This week, Mars continues to enjoy a more buoyant atmosphere—thanks to the ripple effect of Jupiter meeting up with the massive vibrations from royal watcher, Aldebaran (the "Eye of the Bull"). Situated in the constellation Taurus, this intense infrared fixed star promises popularity, power and intelligence along with big times and bulls-eye accuracy.
We begin this week's predictions on Wednesday afternoon with baseball between Los Angeles Dodgers and San Francisco Giants. It will be here that the bullish Aldebaran energy manifests strongly, especially with the waxing Capricorn moon shining a supportive light onto the field. Then to Sunday afternoon and two American football games. One in Glendale between Arizona Cardinals and Kansas City Chiefs and the other in Inglewood between Los Angeles Chargers and Las Vegas Raiders. Again, the vibrations of Aldebaran will be felt. And with the Piscean-waning moon connecting the dots with Jupiter, there should be some big play with even bigger results. 
* * *
Game 1
MLB
Los Angeles Dodgers -v- San Francisco Giants
Wednesday, September 7 @ 1:10 p.m. – Los Angeles, California
Wednesday afternoon in California and to baseball where home team Los Angeles Dodgers invite San Francisco Giants onto their turf for a massive game! With an Aldebaran-laced Mars primed and lit by the waxing Capricorn moon, expect some seriously big play from both sides. It appears that Giants second baseman, Taurus moon Wilmer Flores, with his showy glitzy Mars in Leo will make some impressive moves. But we need look no further than Dodgers first baseman, Leo sun Freddie Freeman, to steal the show. With his sun basking in the limelight and his precision-driven Virgoan Mars forging ahead, all eyes will be on his intelligent and entertaining play. Los Angeles Dodgers to win a massive game.
Game 2
NFL
Arizona Cardinals -v- Kansas City Chiefs
Sunday, September 11 @ 1:25 p.m. – Glendale, Arizona 
Sunday afternoon in Arizona and to American football where home team Arizona Cardinals invite Kansas City Chiefs onto their field. With a large hypnotic post-full Piscean moon casting a strong and favorable light upon Mars, the game will be utterly entertaining. With Chiefs tight end, Scorpio moon Travis Kelce flying beneath the radar and making the most of his fiery and combative sun/Mars combo, the home team will have a lot on their hands if they want to win. But, it appears that, Cardinals wide receiver Marquise Brown, with his Taurean sun just within reach of Aldebaran, will be the one to beat. Arizona Cardinals to win an intense game.  
Game 3
NFL
Los Angeles Chargers -v- Las Vegas Raiders
Sunday, September 11 @ 1:25 p.m. – Inglewood, California 
Sunday afternoon to American football where home team Los Angeles Chargers meet up with the Las Vegas Raiders. With a misty Piscean moon drawing inspiration from a brushing with Jupiter, this game will be larger-than-life and easily led. With the glamorous vibe of Raiders quarterback, Pisces sun/Leo moon Derek Carr getting a lot of attention, the game should be most entertaining. Chargers wide receiver, clever Virgo sun, Mike Williams just might find himself in the right place at the right time. Los Angeles Chargers to win a mesmerizing game. 
And that's a wrap for this week in Sports Astrology Predictions. Until next time!
All information in this post is merely the personal opinion of the author and not that of Astrology.com or any other person, company or entity. At the time of publishing this article, not all team rosters have been finalized. All game times are rendered in local time. These predictions utilize the Sidereal system of astrology which is based on the actual link between the position of the planets with the fixed stars and constellations. Should any match be delayed by a significant amount of time (generally speaking 20 minutes or more), the original chart may not be valid and the prediction must be viewed with caution, if at all.
Most Popular on
Astrology.com