Valentine's Day Tarot Spreads to Let Love Bloom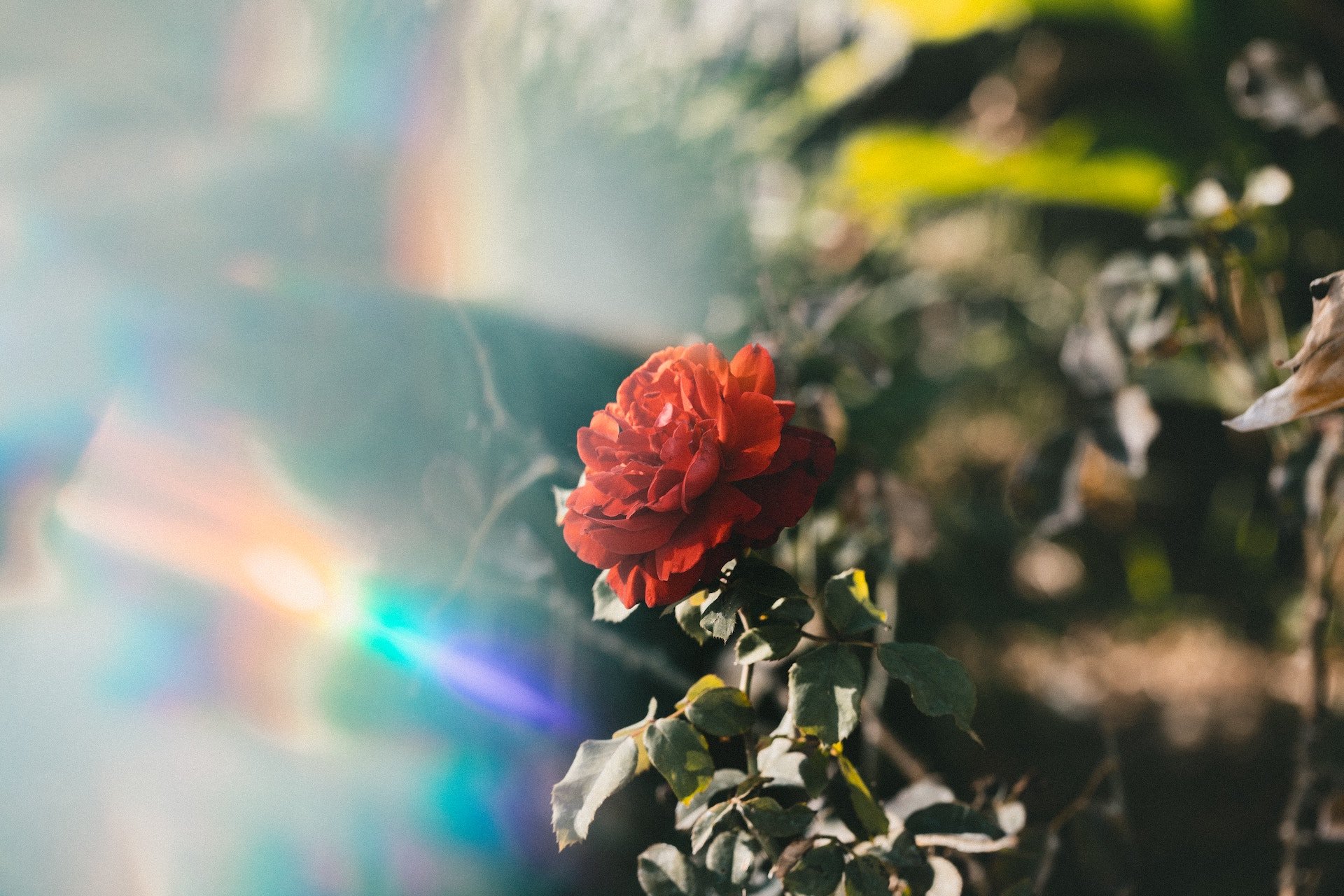 With Valentine's Day comes a season that promises romance, passion, and the hope that sparks will fly. Whether you are in a relationship, single and ready to mingle, or committed to focusing on yourself, you may find yourself wondering what the universe has planned. Desirous of a glimpse into your romantic future? These Tarot spreads will help make your heart's path clear.
Tarot Tips
Before shuffling, take a few moments to meditate on your quandary while holding the deck in your hands.
There are no rules for how to shuffle your cards. Just do whatever feels natural, and when you feel ready, stop and begin laying out your spread. Intuition is key.
After completing your reading, snap a picture of the spread for reference—as time passes, you may notice something that you've overlooked during the first reading.
Remember that the future is not set in stone and the outcome presented in your Tarot reading is not guaranteed to come to pass. You have the power to choose your own destiny—Tarot is merely a way to guide you into making the best choices.
What's in the cards for you in 2019?
Single
The Cupid's Arrow Spread is comprised of six cards that point you towards your desired outcome. Pro tip: do this Tarot spread before you log on to your favorite dating site.
Card I: Current Situation
This card reveals where your heart is right now. Maybe you've just been through a rough break up, maybe you have been single for a long time; this card will tell you if your heart is truly ready for love.
Card II: Ideal Partner
Sure, we all have our own idea of The One, but this card will provide clarity on what partner would be ideal for you. Remember, there's a difference between what we think we need, and what we actually need.
Card III: What You Bring into The Relationship
It's easy to create a list of what you want into a partner, but remember that you have qualities (good and bad) that you bring to any relationship. Why should someone give their heart to you? This card can also be useful when creating a dating profile.
Card IV: External Conflicts
This card reveals what outside forces are hindering your ability to find love. By knowing what these conflicts are, you are better suited to overcome them.
Card V: Internal Conflicts
This card reveals what internal conflicts are stopping you from finding love. Basically, this card will tell you how you may be self-sabotaging your chances at love—and what you need to do to about it.
Card VI: Outcome
This card reveals what's next for your love life. Will you get your happily-ever-after? Or will you still be single and ready to mingle? The cards can offer insight.
Taken
Whether you've just entered a relationship, are involved in something long-term, or are just reveling in a crush, this five-card spread will help you see your relationship—and your partner—in a new light. The cards will focus the positives in your relationship, things that can be improved on, and the likely outcome.
Card I: You
This card reveals who you are in the relationship and what you bring into it. It can also reflect how your partner sees you.
Card II: Your Partner
This card reveals who your partner is and what they bring into the relationship. This card helps you see your partner without bias.
Card III: The Good
This card represents all of the good things about your relationship: what's working, why you are in love, and all the positive aspects the partnership makes manifest. If you are going through a rough patch, this card reminds you why you got together in the first place.
Card IV: The Bad
This card represents all the not-so-great elements of your relationship: the things that are not working, and what you can improve on. If this is a new relationship or if things are going great right now, this card can give you a hint regarding problems on the horizon.
Card V: The Outcome
This card will answer the questions "Where are we going?" and "Is this meant to last?" Don't instantly break up with your partner if the outcome card is negative, and don't stay in a bad relationship if the outcome card is positive. Use your intuition and take in every card, as well as what you know in your heart to be true, before making any big decisions.
Self-Care
This simple four-card reading will help you connect with your inner light. If you've recently gone through a bad breakup, are struggling with self-esteem issues, or simply need a reminder that you are magic, this spread is for you.
Card I: What I Love About Myself
This is pretty self-explanatory: The card that appears here embodies all the wonderful things about your personality that you admire about yourself. You may not recognize or consciously acknowledge these traits, but they are within you.
Card II: What Others Love About Me
When nursing emotional wounds, we tend to focus on our worst qualities and overanalyze what others may think. The card that shows up here represents what traits others admire about you.
Card III: How I Can Be Kinder to Myself
We often forget to take the time to be kind to ourselves. It's easy to put ourselves down, but much harder to show self-compassion. The card you draw here will tell you how you can show yourself kindness.
Card IV: Advice for Further Self Love
The card you draw is here to help you love yourself more, and offer guidance as to how you can bring self-love into your daily life going forward.
What are you waiting for? Break out your favorite deck and let the love in.
Image by Jakob Owens via Unsplash
Most Popular on
Astrology.com