Weekly Horoscope: March 28–April 4, 2021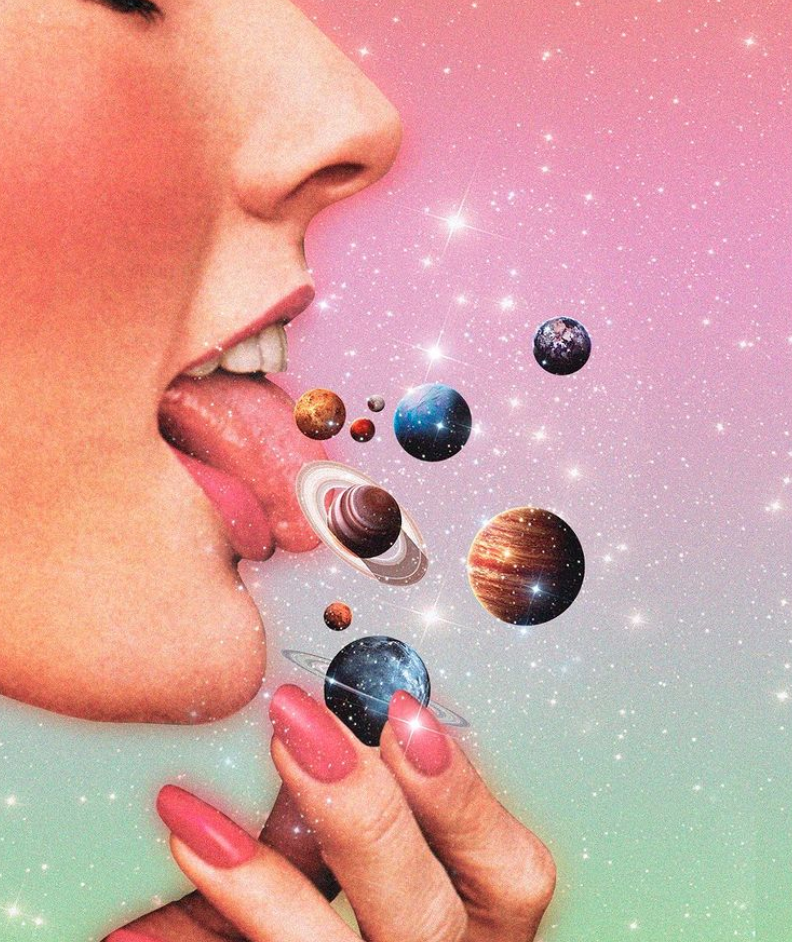 Prepare for a week with mostly pleasant aspects. As we march forward, we are met by the arrival of a full moon in Libra on March 28. This lunation will culminate a situation for you that has been evolving over the past six months. This full moon will begin to be felt at the end of last week but will also echo throughout many of the days ahead. Relationships, partnerships, and commitments are spot-lit due to this lunation.
Collectively, more engagements, marriages, and business agreements happen at this time. In our own lives, we will be faced by a mirror to ourselves—whether it is a collaborator, business associate, or romantic interest. If we are not in alignment, this will be a time to communicate our needs and attempt to create a balance. If the union has outlived its time, now will be when separation could occur.
March 29 brings a conjunction between Mercury and Neptune in the seas of Pisces. This particular aspect can bring positive or negative effects, depending on our individual natures. On a higher wavelength, this will bring imagination, creativity, and spirituality into focus. Our intuition and psychic abilities will be intensified. This is a great time to become immersed in the mysteries of culture and life. Showing compassion and selflessness to others will go a long way.
However, if one is more prone to deceit and irrationality, then paranoia, confusion, and treachery could poison one's mind. This could lead some to tilt their moral standards toward scandalous behavior, instead. Be wary of those who seek to tempt or promise things that are too good to be true.
March 30 will link Venus in Aries in a sextile to Saturn in Aquarius. This will increase our need to feel companionship and commitment within our relationships. We could require reassurance and integrity in our discussions. Being practical regarding romantic matters is a top priority for us. Making a promise that we want to infuse long-term strength within is favored now. Singles should not be on the lookout for hookups or salacious affairs. Instead, search for someone who could stay at your side.
March 31 will bring the sun in Aries into a sextile with Saturn in Aquarius, too. This will mirror the energy of yesterday's transit to a degree. We will be infused with the patience and perseverance to build toward our goals. We will be determined to manifest our plans into a reality. Previous hard work could pay off now, as we reap the bounty from these efforts. However, this is also a great period to get started if you want to see tangible results ahead.
April 2 will align Mercury in Pisces in a sextile with Pluto in Capricorn. Our thoughts will become quite intense, as we seek the truth above all else. This is a particularly great time to study, research, and dig to the heart of matters. We may also become especially persuasive, able to entice others to do our bidding.
Finally, to end the week, our cosmic messenger will soar into Aries on April 3. This will make our minds move faster and we will be more direct in regards to all of our communication.
Major Transits of the Week
3/28 — Full moon in Libra
3/29 — Mercury conjunct Neptune in Pisces
3/30 — Venus in Aries sextile Saturn in Aquarius
4/2 — Mercury in Pisces sextile Pluto in Capricorn
4/3 — Mercury enters Aries
ARIES
With a full moon in your solar seventh house of partnership taking place this week, you're focused on relationship matters, Aries. This could be a time when you make plans together or else decide it's time to go your separate ways.
TAURUS
As a full moon in your solar sixth house of productivity appears this week, you'll be especially busy, Taurus. This lunation could culminate a major work project, end one job as you move toward another, or else turn your attention to your work-life balance.
GEMINI
The full moon rises by nightfall on March 28, Gemini. This will highlight your solar fifth house and make your heart feel very full.
CANCER
A turning point in regards to your domestic life has arrived, Cancer. The full moon in your solar fourth house will cause a change to manifest regarding your home or family.
LEO
With the full moon spotlighting your solar third house of communications this week, you're focused on proclaiming a very important message, Leo. This could also bring a monumental contract to you.
VIRGO
This week's full moon will bring a change in your financial matters, Virgo. Focus on your income and expenses.
LIBRA
The most important full moon of the year has come for you, Libra. With it falling within your zodiac sign, this will bring the culmination of a major personal goal. Reach for the stars and show the world what you've got!
SCORPIO
Prepare to lie low, rest, and recharge, as the full moon this week echoes within your solar twelfth house, Scorpio. This is a great time to brainstorm what you've learned in the past year and how you're prioritizing self-care.
SAGITTARIUS
An exciting message from a friend or social event could come your way this week, as the full moon spotlights your solar eleventh house of communities. Embrace the festive spirit.
CAPRICORN
A crowning achievement may now be within reach as the full moon this week highlights your solar tenth house, Capricorn. Focus on building toward your ambitions.
AQUARIUS
The full moon this week brings attention to your solar ninth house of expansion, Aquarius. You may now be focused on important legalities, pursuing an academic goal, or contemplating new ideas.
PISCES
You'll be focused on the union between you and another party this week, Pisces. This may even deliver exciting news about shared assets, a loan, venture capital, a scholarship, or a bonus.
Art by @seize_gallery
Store
Recommended Reports For You
Most Popular on
Astrology.com