Weekly Horoscope: September 27-October 3, 2020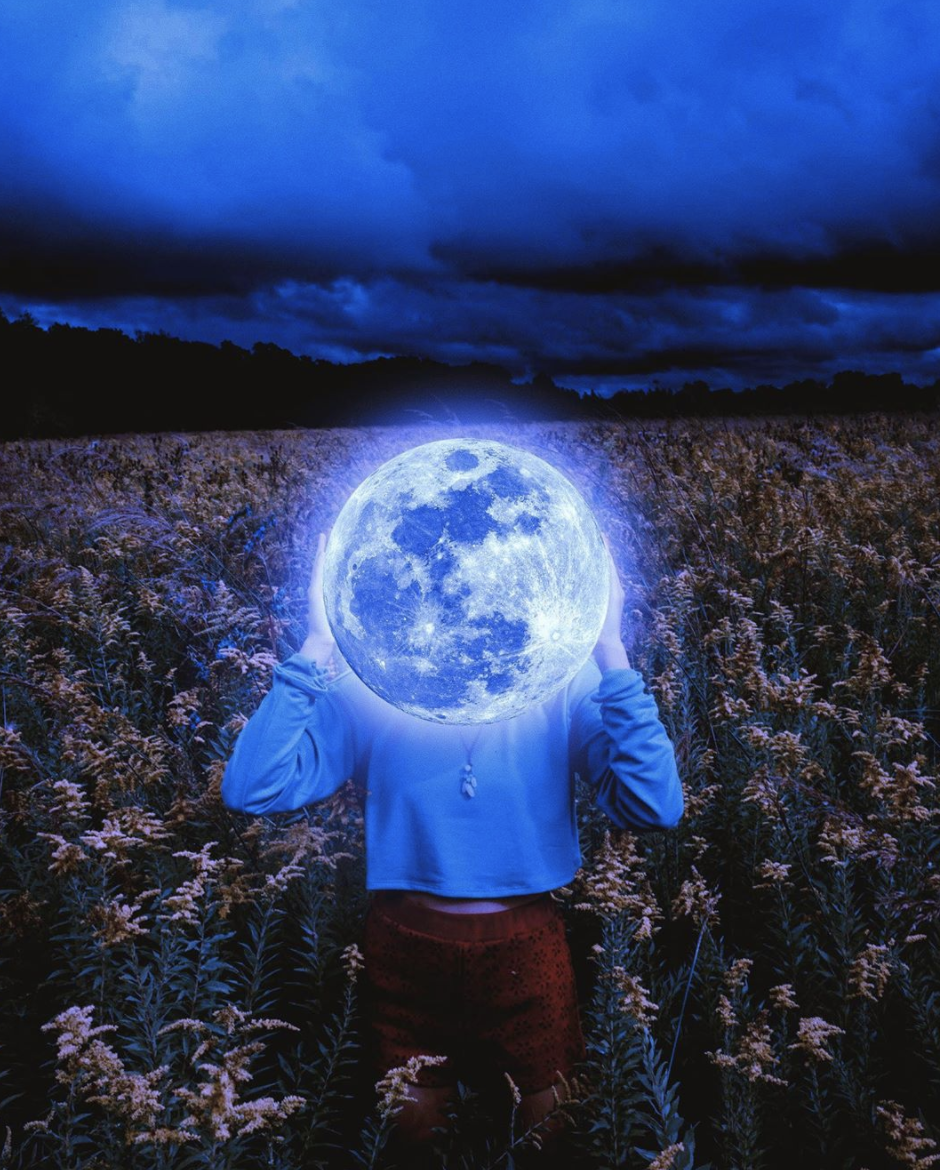 The week ahead will most likely be intense. On Sunday, the intensity of our communication and intellectual pursuits turns up when Mercury enters dark and mysterious Scorpio. For the next three weeks, surface-level just won't do. We'll be more in the mood for mental connections that go deep and our thirst for knowledge and information increase. Mercury will also be in its pre-retrograde shadow period, so any communication issues that come up now will surely be a theme once the retrograde begins.
Saturn will station direct in Capricorn on Monday after its retrograde journey that began in May. For the last four months, Saturn tasked us with figuring out new structures and systems to sustain our "new normal." The lessons we learned about managing our responsibilities wisely and supporting our long-term goals with practical solutions are wrapping up now. But before we move forward, the proper foundations must be set first.
On the same day, Venus in Leo forms a trine with Mars retrograde in Aries, which is an excellent time to put our efforts towards something we're passionate about. When was the last time you did something just for you? When Mars and Venus come together harmoniously, our creative drive is ignited. We're more inclined to put action towards something we love or value—maybe even a desire to connect with ourselves more deeply. This will be a much-needed boost of energy, and with Leo and Aries energy involved, we are encouraged to put ourselves first, for a change. 
On Thursday, the moon reaches fullness in Aries, co-present with its ruler Mars, who is dealing with some frustrating restrictions right now. A major theme of this Mars retrograde is to conserve our energy. And with a tight square to Saturn in the mix, we're told "not so fast" to any attempts of putting more on our plate than we can stomach. Moving with the utmost intention and precision right now will make this lunation less confronting. Any attempts at blowing past the speedbumps might have its share of consequences and banging your head won't make this go any faster. How flexible can you be with your plans? Can you move at a different pace than you're used to? 
On Friday, Venus enters conservative Virgo after its month-long stay in bold and charismatic Leo. With Venus in Virgo, our aesthetics tone down a bit, we're more willing to show up for the ones we love in little ways and our spending habits become more conservative. It's a great time to analyze our finances and see where we can do better.
The week ends with the Taurus moon forming a trine with Jupiter in Capricorn the same day Pluto ends it retrograde in Capricorn, priming for a day of ritual, nurturance, and self-care.  
For your weekly horoscope, read for your rising/ascendant sign!
 
ARIES
The full moon is lighting you up this week, Aries! You've likely been feeling the call to slow down as your ruling planet Mars has been retrograde for most of the month. Surrendering to a change of pace and nourishing your body with some much-needed TLC is key under this lunation. This is a major rebirth moment for you. With Saturn stationing direct this week in your tenth house of career, the fruits of your labor are slowly but surely ripening. Spend some time this week taking stock of all that you've accomplished and know that your efforts aren't for nothing. 
TAURUS
You're contending with a lot behind the scenes this week, Taurus! With the full moon illuminating your twelfth house, what was once hidden is now coming to light. Mercury enters your seventh house of partnerships before this full moon, and the conversations you have with the people you are closest with digs well below the surface. The information that you encounter asks you to deal with what has been lurking in the shadows for too long. Your ruling planet Venus enters discerning and analytical Virgo this week, offering a much-needed reality check around your romantic pursuits. 
GEMINI
A big revelation when it comes to your friends arrives with the full moon this week, Gemini. The groups and social circles you belong to are transforming in a big way. Connections that feel like home and the people you can relate to on a deeper level become more attractive as you come to terms with who is for you and who isn't. You can say goodbye to the dysfunctional relationships that hold you back from the person you are becoming. This year has been a massive catalyst for transformation for you—at the core, and anyone who isn't on board with that can be released.
CANCER
You're getting tons of attention this week with a fiery full moon activating your tenth house of career and public status, Cancer! With the full moon making a conjunction with Chiron, all the healing you've done around balancing your receptivity with your action is paying off. Saturn just stationed direct in your seventh house of committed partnerships, bringing attention to the types of relationships that feel strong and supportive. With Mercury now in your fifth house and Venus entering your third house this week, you're not shy about speaking your mind and sharing your truths with others. 
LEO
A fundamental perspective shift occurs for you this week under the full moon in Aries, illuminating your current worldview and philosophies. You're being asked to release any old beliefs that keep you feeling small. With Mercury's shift into Scorpio, you are more open to excavating your inner world with a fine-tooth comb. Intense conversations with family members or roommates might pop up, but with the sun in logical and graceful Libra—your third house of communication—you're more aware of how to achieve harmony in confrontation. Saturn stations direct in your sixth house, intensifying the focus on your daily habits that will support you in the long term. Venus makes it rain as it enters your second house of finances on Friday, where it will stay for the next month. 
VIRGO
The full moon heats your eight house this week, activating a potent transformation that has been brewing since Mars entered Aries at the end of June. An old version of you is being released for a much-needed upgrade under this lunation. And with Venus blessing your first house on Friday, the potential for a major glow up is huge. Your ruling planet Mercury enters your third house (a place it loves to be in!) bringing more awareness around your own depth and complexity, setting the tone for its retrograde later next month. You'll be contending with the metamorphosis you're undergoing during this Mars retrograde journey. 
LIBRA
This week's lunation highlights the lessons you've been learning about how to most powerfully show up in your relationships, Libra! All the inner work you've been doing this year (or still need to do!) on the most tender, vulnerable parts of you are being reflected. Knowing the importance of maintaining sovereignty and autonomy in your most cherished partnerships, makes them that much stronger. The consequences of falling back into codependent patterns and ignoring your needs will be even more heightened. Let Lady Luna remind you that your voice is one of your most powerful tools.
SCORPIO
Messenger god Mercury activates your first house this week, bringing a fresh perspective to your ambitions and your goals. With your chart ruler, Mars, currently stationed retrograde, all this slowing down is sure to bring some much-needed insight about how you want to make your next moves. The full moon that arrives on Thursday is a potent reminder that making space for your feelings daily is a vital part of your self-care practice. You can use this week's cosmic energy to explore your subconscious even deeper, for the sake of allowing a more expressed version of you to come forth. It may feel safer for you in the shadows, but what the world needs right now is for you to take full ownership of your depth, power, and intensity. 
SAGITTARIUS
You're being guided back to your heart under this week's full moon, Sagittarius! With your chart ruler, Jupiter, now direct, more access to your vibrance and optimism has returned. For the last few weeks, understanding your sense of self-worth, the importance of pleasure and play, and your deepest passions are being re-ignited. Mercury begins excavating the crevices of your subconscious this week, bringing forth even more hard-earned wisdom. Pay attention to any intuitive insights you receive. An exciting work opportunity could be knocking on your door soon with Venus entering Virgo, your tenth house of career this week! 
CAPRICORN
With the sun in Libra activating your tenth house of career (your favorite) opposite this full moon in Aries, you're learning the true value of tending to your home base. While the world admires you for your tenacity and commitment to your purpose, to make the impact you so desire, you must not ignore your own needs. Putting yourself first and choosing to create space away from the public's demand for you is the best way you can serve them right now. The "oxygen mask rule" or making sure you're good first and foremost is the key. Saturn, your chart ruler, stations direct in your first house this week, making it easier to commit to your much-needed self-care routines.
AQUARIUS
You are receiving some pretty powerful intuitive downloads under this full moon and you're being encouraged to express them this week, Aquarius. Your message needs to be heard far and wide as it contains some potent insight that will help others transform in their own unique way. You've always been a harbinger of strong medicine for others and trust that the shadows you've been confronted with this year can be of deep service to others. Tap into your voice and share what you're learning about yourself. 
PISCES
You're being urged to drop the false notion or belief that your worth comes from anywhere else but yourself, Pisces. If the groups of people you associate yourself with don't affirm this fact, then they need to go! This week's full moon is guiding you to remember that your value is inherent. The wounds around ignoring your needs for the sake of others that still need to be healed make themselves known. With Mercury entering your ninth house this week, a major perspective shift around your deeply held philosophies is being explored. Burn away the idea that you need to sacrifice any part of yourself to appease others.
Art courtesy of Taudalpoi
Read More Stories:
Store
Recommended Reports For You
Most Popular on
Astrology.com