Your Weekly Horoscope for July 11–July 17, 2021: Love Gets Bright & Bold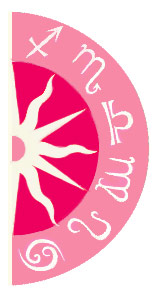 The week ahead comes with relatively rare astrological transits, and your weekly horoscope for July 11 has the secret to make the best of it!
We become more immersed in Cancer season with the arrival of Mercury to our cardinal water sign this week. As our cosmic messenger enters on July 11, our minds will shift from the hyperactivity we experienced with Mercury in Gemini to the more focused and instinctual vibration of the crab. In the weeks ahead, our communications will be colored by our emotions and intuition. We focus on things that are more personal rather than collective and may turn within rather than discussing our thoughts directly. In fact, we may be a bit more passive-aggressive and go "around about way" to get what we want. To effectively work with this energy, consider how you can be in touch with both your mind and your feelings and discuss them in a balanced way.
On July 12, Mercury in Cancer will trine Jupiter in Pisces—a dazzling day from the heaven's above. Happiness and euphoria will fill our minds and glitter over our communications. Good news will likely surprise us. With our minds and intuitions on point, we can assess our lives and make long-term plans. Business dealings will go exceptionally well. This is an auspicious time for agreements and contracts. Planning a long-distance vacation or business trip at this time will bode well for the eventual journey. A surge of social activity will also call out to us and we will likely answer.
5 Cancer Season Dates to Tap Into Your Intuition
The Cosmic Lovers Get Hot & Heavy
July 13 will be one of the most significant days for our relationships in a two-year period. Venus will conjunct Mars in Leo. This will bring a tremendous collective energy to love, passion, creativity, and art. With our cosmic lovers united within the sky—dancing in the zodiac sign that rules romance—we can find a union of the heart and body. Raw passion can combine with sensual affection. Singles must not miss this opportunity to schedule a meeting with someone who charms them. Committed couples should plan something magical and special at this time, too. No matter what, embrace the exhilarating energy, as it will not happen again for quite some time.
On July 15, the sun in Cancer links in a trine with Neptune in Pisces. Spiritual and creative energy will fill our lives and it's a perfect moment to pursue a heartfelt hope or dream. Tap into your sensitive side and connect with others, as happiness is meant to be shared with others.
However, to end a rather charming week, the sun in Cancer clashes with Pluto in Capricorn on July 17. Power struggles, conflicts, and crises may manifest at this time. Something may break down in our lives and we could feel that change is being thrust upon us. It's best to succumb to the transition and allow yourself to evolve through the experience rather than just fighting it. Trust that the universe has your back, no matter what.
Major Transits of the Week
7/11 — Mercury enters Cancer
7/12 — Mercury in Cancer trine Jupiter in Pisces
7/13 — Venus and Mars conjunct in Leo
7/15 — Sun in Cancer trine Neptune in Pisces
7/17 — Sun in Cancer opposite Pluto in Capricorn
Your weekly love horoscope for July 11 has vital information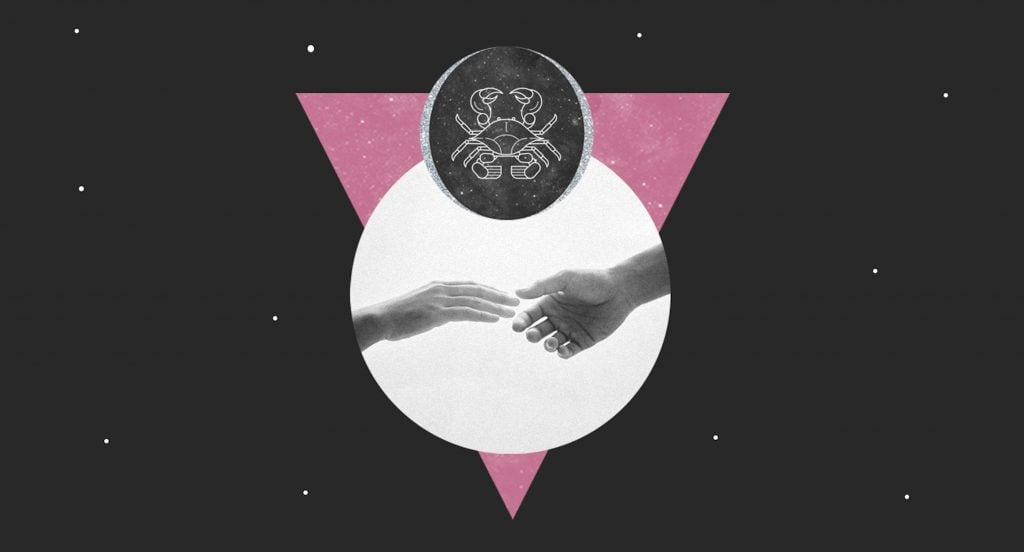 Your Weekly Horoscope: July 11-July 14
ARIES
Mercury will bring a great deal of mental activity to your solar fourth house this week, Aries. You'll be highly focused on a family, real estate, or home affair.
TAURUS
Use the power of Mercury in your solar third house of communications this week, Taurus. As our cosmic messenger ignites your ideas, you could find that you have a whole new perspective on how you can broadcast the messages most important to you.
GEMINI
With your ruler, Mercury, racing through your solar second house of finances, it's clear that your mind will be especially focused on your budget this week. Plan for a rainy day.
CANCER
As Mercury enters your zodiac sign this week, you'll have an extra edge in all matters of communication, business, or articulation, Cancer. Use the power wisely.
LEO
With Mercury firing up your solar twelfth house of dreams, you'll have an active imagination this week, Leo. Your weekly horoscope for July 11 advises listening to your intuition.
VIRGO
Your ruler, Mercury, is bringing energy to your solar eleventh house of communities, guaranteeing that you'll hear from many personal and professional contacts in the weeks ahead, Virgo.
LIBRA
As our cosmic messenger, Mercury, activates your solar tenth house this week, you'll see a surge of mental breakthroughs around your professional life, Libra.
SCORPIO
Interested in pursuing a long-distance vacation now or in the year ahead, Scorpio? Now would be an excellent time to look for deals or offers online because you may stumble upon a great one with Mercury moving through your solar ninth house.
SAGITTARIUS
Discussing what you truly want and need in a relationship may be at hand, Sagittarius. Mercury will begin to move through your solar eighth house and give you the tact to negotiate what you require.
CAPRICORN
With Mercury moving across the sky from you and smiling within your solar seventh house of partnerships, you'll have a great asset when it comes to business and negotiations, Capricorn.
AQUARIUS
The time to buckle down and look for more efficiency in your day job is here, Aquarius. As Mercury brings activity to your solar sixth house, you could find a new approach to streamline your workload.
PISCES
Mercury will bounce upon balloons as he jettisons through your solar fifth house of love and creativity, Pisces. Your weekly horoscope for July 11 advises using the weeks ahead to dream up love stories and fantasies that lift your heart into the sky.
Store
Recommended Reports For You
Most Popular on
Astrology.com