Your Weekly Tarot Reading: November 2-8, 2020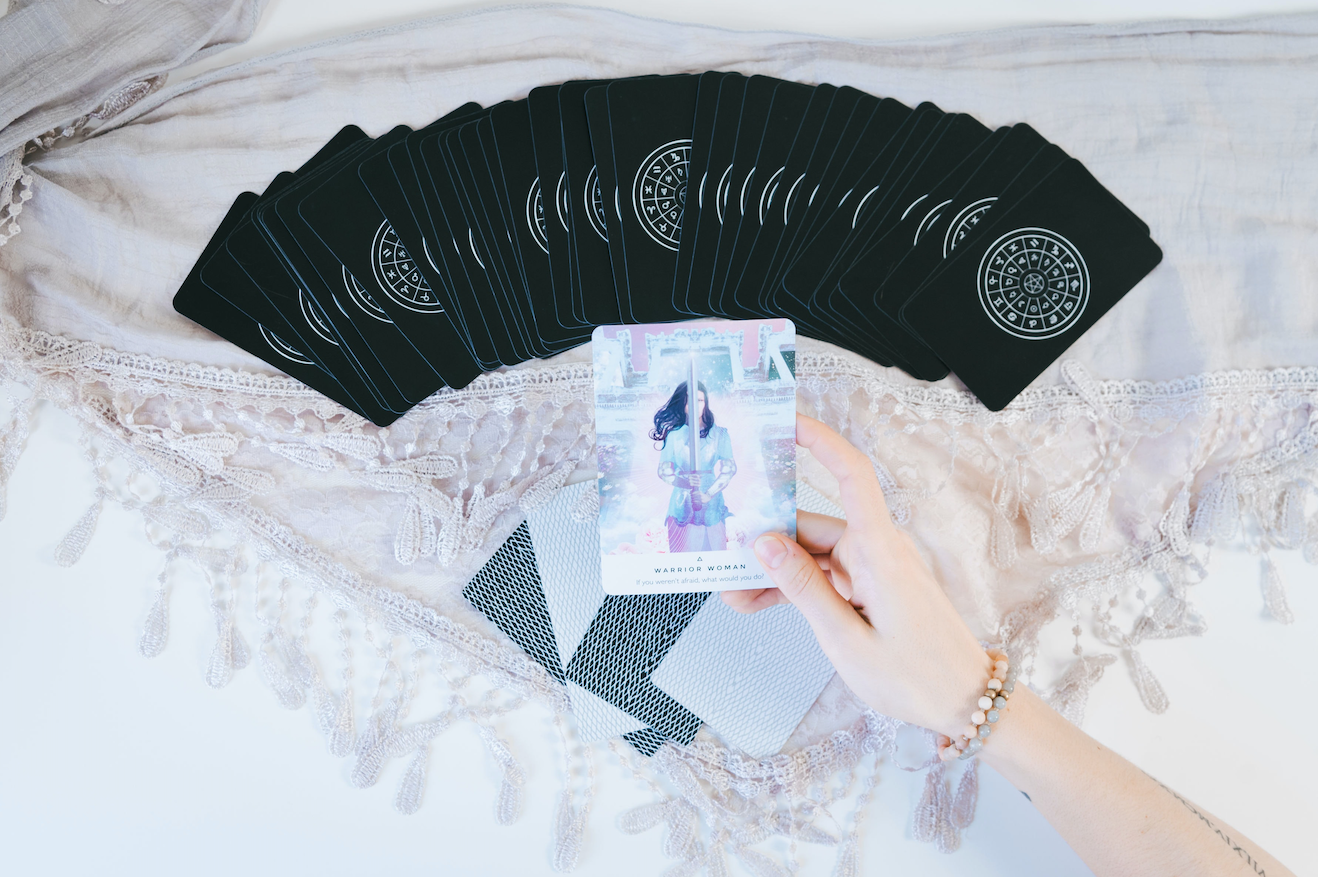 This week, the cards are reminding us that even in isolation, we are not alone. Whether we have been too in our own heads and consumed with negative thoughts or frustrated because plans just do not seem to be working out, we need to reconnect with others and refocus our goals. 
The best way to clear our minds is to release our fears, anxieties, limiting beliefs, and harsh self-talk—and share our troubles with our nearest and dearest. Our loved ones want to be there for us and help us so let's let them.
Read for your sun, moon, and rising sign, and learn the meaning of each major and minor arcana card here! 
Aries: Wheel of Fortune Reversed
"The best-laid plans…" You know how the old saying goes, Aries, don't mind the bumps in the road and the minor setbacks that pop up this week that get in the way of your plans. Shift your perspective and think of this as more of an opportunity to be inspired to shift gears and try a new route you might not have stumbled upon previously. 
Taurus: Knight of Swords
You are riding high on a wave of your own ambition this week, Taurus! Any obstacles or challenges that may appear will have no effect on you or your ability to succeed! You are unphased and unbothered! Keep that momentum up as you dive full force into your goals and make your dreams come true. This is the time to go after what you want.
Gemini: Six of Wands Reversed
Celebrate your talents, Gemini! You have encountered some recent personal success, yet you feel guilty about sharing your news with your loved ones. I am telling you right now that just because people around you are having a hard time, it does not mean that they still cannot celebrate you and your wins! Embrace your inner confidence and share your good news.
Cancer: Nine of Swords Reversed
Get out of your head, Cancer! All of your worries and anxieties have been swirling around in your mind and causing a massive storm of turmoil. I am so sorry to hear this! It is time to stop overthinking everything and keeping all of your troubles to yourself. Reach out to your loved ones and share your struggles. You take care of so many people and everyone around you would love to return the favor. Let them be there for you.
Leo: Five of Pentacles Reversed
How is your spiritual health, Leo? Have you been so consumed with work struggles and financial worries that you have forgotten to nourish your spirit? Let's work on that this week, shall we? It is now time to address that feeling of emptiness that has been residing inside of you. Focus on nourishing your soul. Take time to reflect, meditate, and appreciate the wonders of beauty around you. 
Virgo: Ace of Pentacles
A new opportunity is being presented to you, Virgo! This is your moment to say yes to this invitation. Whether it is a new job offer or an opportunity to make a little extra cash, welcome this new abundance into your life! Your powers of manifestation are at an all-time high so make your dreams come true and then set even higher goals!
Libra: Page of Wands Reversed
Not everything goes as we hoped, Libra, but that does not mean that we have failed. If you started a project and you are having trouble getting your initial idea off of the ground, then it is time to regroup and refocus. Focus on your initial vision and brainstorm alternative ways to bring it to life. You now have the potential for something even greater to blossom.
Discover the key to your personality and your life path now with your free birth chart!
Scorpio: Seven of Swords Reversed
Imposter syndrome is SO real, Scorpio! Why have you been feeling like such a fraud lately? It is all in your head and YOU are the only one who is judging yourself so harshly. Be kinder to yourself and embrace the positive side of "Fake it til you make it" because guess what, honey? Take a look around and notice all of your accomplishments. It looks like you already have made it! Remember to believe in yourself!
Sagittarius: The Moon Reversed
Release your fears, Sagittarius! Is your negative self-talk weighing you down? Instead of burying your fears and anxieties within your subconscious, reach out to friends and loved ones to share your troubles. The people who love you want to help you! When we release our limiting beliefs and fears, we are liberated and transformed. 
Capricorn: Page of Pentacles Reversed
Don't give up, Capricorn. Is your new project going exactly how you wish it would or maybe it just is not taking off as quickly as you desire? This is not a failure yet!! And honestly, sometimes a failure is just as beneficial as a success, as long as we learn lessons from our experiences. Take some space from this project as you put it on the back burner for a moment so you can refocus.
Aquarius: The Fool Reversed
What is up with your judgment lately, Aquarius? Let's be real, you have been making some silly decisions lately! Whether you are being a little naive or just not thinking through your options with a clear mind, this is your moment for a reset. Slow down, refocus, and please just stop creating so much chaos because you are bored! There are better ways to fill your time.
Pisces: Queen of Pentacles
Take a practical and nurturing approach to problem-solving, Pisces. What makes you feel secure right now? As you move through this week and issues come up, take a moment before you respond. As you create solutions and maneuver around obstacles, ask yourself if this response creates comfort and feelings of safety for yourself. If the answer is no, then this is not the option for you! You need extra comfort right now so do not be afraid to create it.
Read More:
Most Popular on
Astrology.com