From November 30, 2015 thru December 6, 2015
You are in the middle of making an important decision on Monday, but the choice is just not obvious. If it's a hiring decision, you might want to bring someone else into the next interview with you, just to have the benefit of a second opinion. If you're thinking about a job change, well, talk to a friend first. This week is about exploring your options and shopping around. Don't settle for the first thing that comes your way. The more care you take, the better the outcome will be. Regardless, you have a pretty great outcome (in the form of a dynamite weekend) already headed your way.
By understanding the secrets hidden within your past lives, you can get closure and start planning the life you've always dreamed of. Your Karma Oracle explains who you were, who has had the biggest impact on you, your karmic inheritance (special gifts), and what you need to do to rid yourself of negative energy and get the life you really want!
Read More »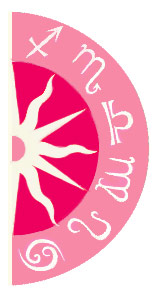 Discover what 2016 holds for you: