From November 23, 2015 thru November 29, 2015
One of the patterns that emerges over time in any of your work situations is a pattern of influence. You are a natural leader. You have an eye for the future and, on Monday especially, people find themselves drawn to you for various reasons. In turn, you find yourself thinking bigger and bigger. On Thursday, feeling ambitious and in control, you're going to make a giant decision, a decision that is going to change things for the better. Your successes at work are going to put you in a state of mind to make a few changes at home this weekend.
By understanding the secrets hidden within your past lives, you can get closure and start planning the life you've always dreamed of. Your Karma Oracle explains who you were, who has had the biggest impact on you, your karmic inheritance (special gifts), and what you need to do to rid yourself of negative energy and get the life you really want!
Read More »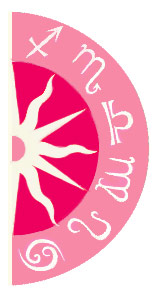 Discover what 2016 holds for you: