From November 23, 2015 thru November 29, 2015
One of the patterns that emerges over time in any of your work situations is a pattern of influence. You are a natural leader. You have an eye for the future and, on Monday especially, people find themselves drawn to you for various reasons. In turn, you find yourself thinking bigger and bigger. On Thursday, feeling ambitious and in control, you're going to make a giant decision, a decision that is going to change things for the better. Your successes at work are going to put you in a state of mind to make a few changes at home this weekend.
We all have wishes, but sometimes we aren't sure if, when, or how they will be granted. Your Make a Wish Tarot reveals how you can make a dream your reality. This three-card reading explains the circumstances surrounding your wish, the challenges to overcome, and the final result. Will your wish come true? Find out!
Read More »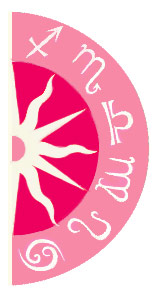 Discover what 2016 holds for you: