From August 3, 2015 thru August 9, 2015
Decision-making will not be as easy as you'd hope early in the week. Take your time and think everything out thoroughly, and you should be able to chart the right course by midweek. At that point, all the pieces should snap into place and you'll feel totally confident that you're doing the right thing. If you need to make any presentations or give interviews, Wednesday and Thursday are best suited for showing off your stellar qualities. Toward the end of the week, you'll be tempted to make a big decision, probably involving expenditures, based on a hot tip. Try to let it cool until at least Sunday before acting.
Dreams are not just random mental events that happen when we are asleep. They are incredibly symbolic, unconscious messages. They can give you advice, warnings, and reveal secret meanings behind your circumstances.
Read More »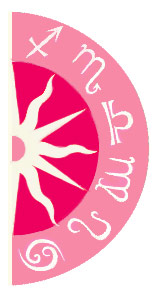 Discover what 2015 holds for you: