From May 25, 2015 thru May 31, 2015
As the week begins, the more information you can acquire, the better, and details are extremely relevant. Get some daylight to shine on hidden factors. Before settling on a course of action between Tuesday afternoon and Thursday, bounce your ideas off a trusted colleague, mentor or your boss; they can augment your thinking and help flesh out your plan. Friday or Saturday brings the right moment for a power play. Be assertive about your goals, and make things happen. Scale back, however, on Sunday; do lots of risk assessment.
Standing at a crossroads? Afraid to make a mistake? Can't decide? That's what your Yes/No Tarot reading was designed to help you with - quick, easy, and simple! This powerful reading is like a trusted friend, guidance counselor, and oracle all in one. You'll get a straight, honest answer to help you make the best decisions.
Read More »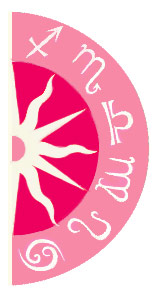 Discover what 2015 holds for you: