From November 23, 2015 thru November 29, 2015
Sometimes it's hard to separate business matters from personal matters, but it's going to be crucial for you to do so on Monday. No one is trying to make you feel bad, your emotions just happen to be running particularly deep. The whole incident might put you on guard for the next couple of days. On Tuesday and Wednesday, be careful around others (and careful that you don't read too much into anything). On Thursday or Friday, someone's going to share their perspective with you and it's going to make you view your work environment in a whole new way. This weekend, don't worry about work. Concentrate on your love life, your family, your friends.
Angels watch over you, providing strength and love when you need it most. The Tarot of Angels describes what your birth angel says about you and your life path. Learn what the angels have done for you in the past, what they are doing now, and what they will do in the future to help you. Build hope and faith with the Tarot of Angels!
Read More »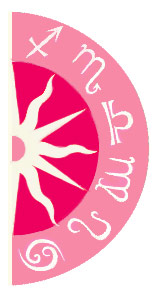 Discover what 2016 holds for you: