From May 25, 2015 thru May 31, 2015
Your practical, hardworking side is yoked to some very useful extra charm as the week begins. That means you're able to work magic with clients, your boss or just about anyone. Between Tuesday afternoon and Thursday, be sure to eat right, and although it may seem counterproductive, take breaks. Don't let that gym membership languish; you're most productive when you're living a balanced life. If work issues seem particularly intense on Friday or Saturday, get a reality check from a coworker or mentor; you may be taking it too personally. Get a handle on financials on Sunday, whether personal, business or both.
Worried about money? Your Gold Tarot can put you on the path to greater wealth! You'll see the financial strengths and challenges, and be better able to make the best of your assets. You'll be raking in the cash in no time with help from your Gold Tarot - it's like consulting a personal financial advisor!
Read More »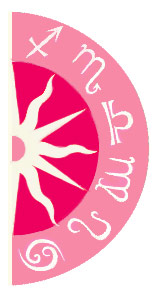 Discover what 2015 holds for you: