From May 23, 2016 thru May 29, 2016
A power lunch on Monday might be just the thing. It doesn't have to be a power lunch per se. It could just be you and a coworker whose company you enjoy. By connecting with an associate at the beginning of the week, you'll feel more connected to (and interested in) what you're doing. The more you get to know your associates, the more you realize the importance of being open-minded, tolerant and giving while at the office. (Sounds like self-help gobbledygook, but it's true.) Thursday, a joke someone mutters under their breath has you laughing for hours. You might still be laughing Friday.
The Summer Solstice means that anything is possible this month! See what surprises you can look forward to with your June Premium Horoscope! Your life is about to warm up in so many exciting ways - be ready...
Read More »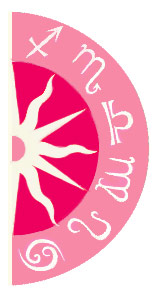 Discover what 2016 holds for you: