From July 27, 2015 thru August 2, 2015
Early this week, go out on a limb and make a play for something bigger and better. You'll be in touch with your needs and also have a good grasp of reality, so you won't bite off more than you can chew. As the week and the year both draw to a close, you'll find yourself caught up in a last-minute power struggle that will only come to a resolution if you're willing to sit down and negotiate with all parties. Don't give up more than you have to, though. If all goes well, the weekend and the rest of the month should be exciting and profitable, especially for you.
Angels watch over you, providing strength and love when you need it most. The Tarot of Angels describes what your birth angel says about you and your life path. Learn what the angels have done for you in the past, what they are doing now, and what they will do in the future to help you. Build hope and faith with the Tarot of Angels!
Read More »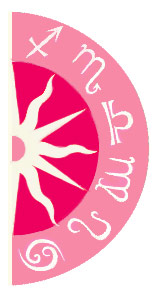 Discover what 2015 holds for you: