From August 31, 2015 thru September 6, 2015
On Monday, you have one idea about how you want this to go, while this other person has another. You just see things differently. And there's no way to tell, at this stage, who's right and who's wrong. Don't jump to any conclusions, especially midweek. You both have good intentions. Instead, take this all in stride. And, speaking of taking strides, go for a long walk or two, especially on Friday and Saturday. The world has so much to offer in terms of beauty and adventure. The quieter you are, the louder and more enjoyable the sounds of the outside world will become.
Dreams are not just random mental events that happen when we are asleep. They are incredibly symbolic, unconscious messages. They can give you advice, warnings, and reveal secret meanings behind your circumstances.
Read More »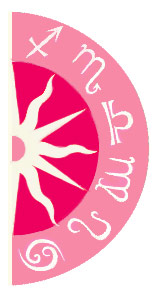 Discover what 2015 holds for you: