From May 18, 2015 thru May 24, 2015
Go ahead and talk to yourself for the first few days of the week -- if anyone thinks you're crazy, they'll soon learn otherwise! It's a good time for you to see if you can get your people to commit to something new and important. If you show off a little on Thursday and Friday, it's for a good reason, and you ought to impress the right people and put yourself in a good position for the future. Attend to the small details of your life this weekend, if only to get ready for larger things to come.
Angels watch over you, providing strength and love when you need it most. The Tarot of Angels describes what your birth angel says about you and your life path. Learn what the angels have done for you in the past, what they are doing now, and what they will do in the future to help you. Build hope and faith with the Tarot of Angels!
Read More »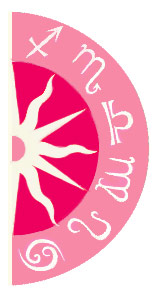 Discover what 2015 holds for you: