From July 6, 2015 thru July 12, 2015
You don't have to be the life of the party all the time. That's not your job in this world. If you don't feel like leaving the house on Monday -- if the allure of the comfortable bed and a day to yourself is too strong (and if you have nothing going on at work anyway) -- consider taking a personal day and doing your own thing. By Tuesday and Wednesday, duty calls. Up and at 'em, cowboy. Even though there may not be happening a lot in your personal calendar this week, there's a lot going on in your head. By Friday, you're planning for the future, and sometimes that requires days and days of letting your mind wander.
Met someone special and want to make it work? Your Relationship Zodiac Tarot was designed to help you! Get a clear picture of your union's strengths and weaknesses as well as how to overcome challenges. This two-in-one reading combines the wisdom of the Tarot with the fortune-telling abilities of the Zodiac, so it's an amazing, insightful value!
Read More »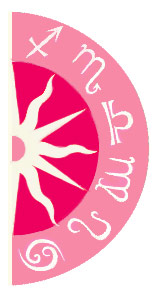 Discover what 2015 holds for you: