From November 23, 2015 thru November 29, 2015
Monday and Tuesday bring a tidal surge of tremendous energy that help you move forward on large-scale efforts, but it may also keep you from paying close attention to small details. The middle of the week sharpens your mind and your focus, so you should be able to catch anything you missed earlier. Be careful not to say too much before you've thought things through. The weekend should be intensely social for you and allow you to follow up on introductions and suggestions from earlier in the week.
The Zodiac Love Tarot reveals the truth about your love life. Learn which obstacles are in your way and where your strengths lie. This reading clarifies important relationship issues, allowing you to search for answers through the symbolism of astrology and Tarot cards. The imagery of this unique system allows you to achieve your heart's desire.
Read More »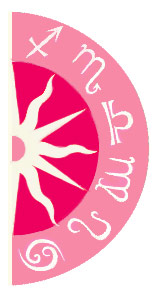 Discover what 2016 holds for you: