From August 24, 2015 thru August 30, 2015
Something's up at home on Monday, and rather than deal with it you've decided to flee the house. That's actually not a bad plan right now. Let someone else sort it out. Why involve yourself in some crazy drama unless you absolutely have to, right? Nevertheless, in spite of your efforts to avoid it, drama might still be on the menu for Wednesday and Thursday. A good friend could turn into a basket case over a minor issue, and you're going to be the one to calm them down. Ah, friends. So wonderful and weird, aren't they?
Get a clear perspective on your perplexing situation! The Egyptian Tarot comes to us from the time pharaohs walk as gods among the living. The left eye of Horus, an indestructible sky god, is associated with the Moon (lunar cycles) while the right eye is associated with the Sun. Together, they'll help you see deeply into your present and future.
Read More »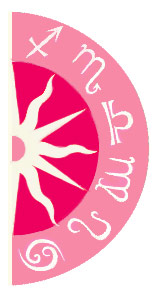 Discover what 2015 holds for you: