From July 27, 2015 thru August 2, 2015
Things were just fine around the house for a while, but at the start of the week, something's up. Is it an issue with a neighbor? Is the stove broken? Is it simply time to repaint the bedroom? Whatever it is, it's reached the boiling point, and it's time to make a decision about what to do next. That raises a problem, because you're not going to feel like making a decision on anything. (Pizza or Chinese? Go out to the movies or rent something? Strangely enough, these questions will paralyze you through the end of the week.) Your best bet? Ask around for advice, then follow your gut, especially over the weekend.
The ancient wisdom of the Kabbalah joins with the symbolism of the Tarot, providing a map of your consciousness. Use your 10-card Tree of Life Tarot reading to understand your personal nature on all levels - love, work, finances, and more. This reading reveals where you are now, and in which direction your life is growing.
Read More »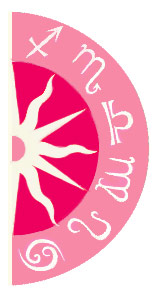 Discover what 2015 holds for you: