From April 27, 2015 thru May 3, 2015
The bigger the better, as they say. You are right there with them on Monday, as nothing is too grandiose for your tastes and you feel like showing off a bit. Tuesday brings a return to modesty somewhat, with you focusing on small details and quality friendships. Wednesday and Thursday you'd do well to spend with friends. Make some plans together (A lake trip?). But on Friday and Saturday, plan to stay close to home because something there needs your attention this weekend. Deal with it directly and it won't blow up into a crisis. Don't deal with it directly and you run this risk.
Worried about money? Your Gold Tarot can put you on the path to greater wealth! You'll see the financial strengths and challenges, and be better able to make the best of your assets. You'll be raking in the cash in no time with help from your Gold Tarot - it's like consulting a personal financial advisor!
Read More »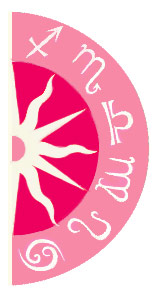 Discover what 2015 holds for you: