From August 3, 2015 thru August 9, 2015
On Monday, you're all set to head out the door -- you have your fishing pole, you have your boots, you have a hat on -- and then you decided maybe you weren't in the mood to go fishing after all. Ready, set, blah. It's perfectly understandable that you're going to be moody even on Tuesday and Wednesday, what with everything that's going on, and your best course of action is going to be to follow your heart at every point in the road. Why do something you're not up for? Stay at home whenever you want to this week. If you want to hibernate over the weekend, do so. This will all blow over.
Angels watch over you, providing strength and love when you need it most. The Tarot of Angels describes what your birth angel says about you and your life path. Learn what the angels have done for you in the past, what they are doing now, and what they will do in the future to help you. Build hope and faith with the Tarot of Angels!
Read More »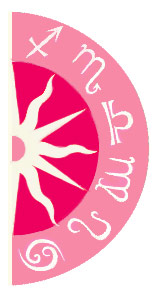 Discover what 2015 holds for you: