From November 30, 2015 thru December 6, 2015
Don't listen to anyone else on Monday or Tuesday -- your own intuitions are all you need to guide you through the challenges that you'll face. You might be tempted to break out of your old behavior. Good energy starts flowing Wednesday and doesn't let up for several days; you'll find it a good time to assert your needs and make demands you'd ordinarily shy away from. Take yourself out for something nice over the weekend. You deserve it, and the better you feel about yourself, the better the world will feel about you.
The Zodiac Love Tarot reveals the truth about your love life. Learn which obstacles are in your way and where your strengths lie. This reading clarifies important relationship issues, allowing you to search for answers through the symbolism of astrology and Tarot cards. The imagery of this unique system allows you to achieve your heart's desire.
Read More »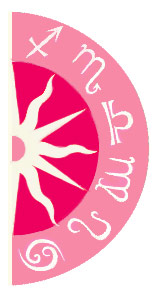 Discover what 2016 holds for you: