From June 29, 2015 thru July 5, 2015
That elephant in the room? Maybe you should deal with it, because it's starting to be demanding. It's distracting you. Monday and Tuesday, addressing issues directly is the way to go. What do you have to be embarrassed about? Wednesday and Thursday you're buoyed by your newfound confidence, but the challenge is to get everyone else around you to address problems directly, as you're doing. Try to get them to be connected, rather than aloof, and to call a spade a spade. By Friday, you're tired of other people and may want to end the week with a pizza and a rented movie. But Sunday's a riot.
What can you expect to happen in your major life realsm over the next 12 months? Let the power of the Tarot reveal your future. Your 12-Month Tarot reading is your exclusive guide for love, relationships, career, money, and more! Understand the next year of your life in a unique, revealing way with this popular report.
Read More »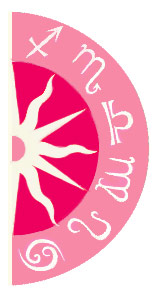 Discover what 2015 holds for you: