From April 27, 2015 thru May 3, 2015
The bigger the better, as they say. You are right there with them on Monday, as nothing is too grandiose for your tastes and you feel like showing off a bit. Tuesday brings a return to modesty somewhat, with you focusing on small details and quality friendships. Wednesday and Thursday you'd do well to spend with friends. Make some plans together (A lake trip?). But on Friday and Saturday, plan to stay close to home because something there needs your attention this weekend. Deal with it directly and it won't blow up into a crisis. Don't deal with it directly and you run this risk.
The ancient wisdom of the Kabbalah joins with the symbolism of the Tarot, providing a map of your consciousness. Use your 10-card Tree of Life Tarot reading to understand your personal nature on all levels - love, work, finances, and more. This reading reveals where you are now, and in which direction your life is growing.
Read More »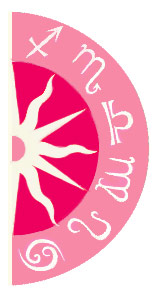 Discover what 2015 holds for you: