cancer Monthly Horoscope for May 2021
Month of May 2021
Who You Know
The connections you make this month can boost your relationships with friends and social groups. If you're active on social media, you have plenty of opportunities to expand your reach and develop a greater following this month.
With the new moon urging you onward on May 11, this can be an excellent time to turn a dream into reality. If you're still passionate about it, taking those first steps now can be the key to positive developments later.
While the emphasis is on teamwork, group projects, and interactions in your local community, the emphasis slowly shifts to your spiritual sector, starting when chatty Mercury moves into Gemini on the third, followed by sweet Venus five days later. Together, they encourage you to connect more deeply with your feelings. Your attention may turn from the outside and become more focused within. Your dreams can gain in importance and may have helpful guidance for you. If there any issues hanging over you, consider talking to a counselor or therapist who can help you unravel them.
Optimistic Jupiter moves into Pisces and a philosophical sector on May 13 and remains here until July 28. This could inspire you to connect with a teacher or life coach who can help you overcome your limitations and live up to your full potential.
The radiant sun moves into Gemini on the twentieth, so the coming four weeks can be a call to unwind and recharge when possible. What needs finishing? Whatever it is, this is the time to tie up those loose ends.
Finally, with a supermoon and lunar eclipse in Sagittarius and your lifestyle zone on May 26, a dramatic and dynamic change could be in the cards. Something might leave your life so that better things and fresh opportunities can come your way. If something looks set to go, don't cling to it. Whatever is coming next could be much better.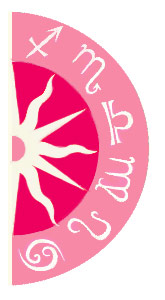 More monthly cancer Horoscopes For You