pisces Weekly Horoscope for the Week of April 11, 2021
Week of April 11, 2021
Financial success is possible this week. But Pisces, be careful, or you will end up spending the extra you receive.
The week begins on Sunday, April 11, with the new moon in Aries lighting up your house of finances. At the same time, Venus in Aries makes a square to Pluto in your house of money derived from career. You may be thinking you are financially stuck. Perhaps you can't increase your current salary without adding many more hours or getting a degree. It's time to look at new possibilities and potential streams of income. Now, the Universe can help you find some new avenues.
On Tuesday, April 13, the sun in Aries makes a sextile to Mars in your house of family. Today, you can have a great time with your family, playing games, or doing outdoor activities. If you're in a new love relationship, it's possible you're moving in together, and while that's a little chaotic, there's still the excitement of setting up house together.
To read more of your weekly horoscope, subscribe to Astrology+.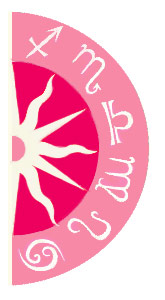 More weekly pisces Horoscopes For You
Most Popular on
Astrology.com