aquarius Weekly Horoscope for the Week of April 11, 2021
Week of April 11, 2021
Aquarius, you're quite popular this week. Everyone wants to speak to you. Though at the end of the week, someone may give you the cold shoulder.
The week begins on Sunday, April 11, with the new moon in Aries in your house of comprehension and assimilation. At the same time, Venus in Aries makes a square to Pluto in your house of hidden power. Today, you could unlock an interest or talent you didn't know you had. You might stumble upon some information that opens a new obsession.
On Tuesday, April 13, the sun, in your house of movement and dance, makes a sextile to Mars in your house of adventure. Today's a great day to get on a bike and ride up a hill. Or you might take a barre class and remember your days of ballet. Grab the kids and dance around the kitchen as you dry the dishes. Break your routine and do some dancing.
To read more of your weekly horoscope, subscribe to Astrology+.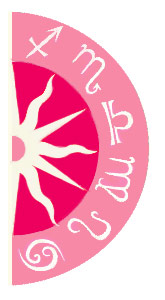 More weekly aquarius Horoscopes For You
Most Popular on
Astrology.com