libra Weekly Horoscope for the Week of April 11, 2021
Week of April 11, 2021
Others hold the door open for you this week. But by the end of the week, you might have to push open your own door.
The week begins on Sunday, August 11, with the new moon is in Aries lighting up your house of relationships. At the same time, Venus, your planetary ruler, makes a square to Pluto in Capricorn in your house of home and family. There could be contention at home, as you are focusing on blazing a path of your own. Trouble could be due to jealousy or possessiveness on the part of a family member. But Libra, you don't generally like confrontation, and so you may be working hard to find a compromise.
On Tuesday, April 13, the sun in Aries makes a sextile to Mars in Gemini in your house of personal philosophy. Today, you have faith in your ability to achieve, but action needs to be taken to prove your concept. This aspect can bring you an incredible amount of energy, but your inclination today may be to spend it on study rather than implementation. Focus on what you can produce today.
To read more of your weekly horoscope, subscribe to Astrology+.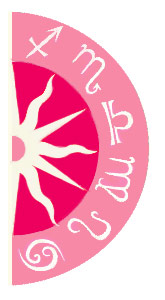 More weekly libra Horoscopes For You
Most Popular on
Astrology.com