From June 26, 2017 thru July 2, 2017
The problems swimming around in your head on Monday and Tuesday are producing an annoying side effect: alienation from everyone else. That's because the problems are stuck in your head! Talk them through with someone you trust. The simple act of articulating yourself will make you feel less isolated. Wednesday and Thursday offer little reprieve in the so-much-to-do, not-enough-time-to-do-it category, but you'll notice unexpected things cheering you on: someone's smile, a delicious lunch, a song. Friday through Sunday, you finally get some much-needed breathing room.

The Zodiac Love Tarot reveals the truth about your love life. Learn which obstacles are in your way and where your strengths lie. This reading clarifies important relationship issues, allowing you to search for answers through the symbolism of astrology and Tarot cards. The imagery of this unique system allows you to achieve your heart's desire.
Read More »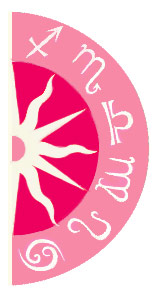 Discover what 2017 holds for you: