From August 24, 2015 thru August 30, 2015
Monday is going to be a super day. The rest of the week, by comparison, is going to be a little slower and more routine. But really, at the start of the week you're at the top of a mountain. Where could you possibly go from here? Tuesday and Wednesday you may find yourself worried about your financial situation (it's understandable if you feel a bit frustrated) but by Thursday you should be out of that funk. A sudden adventure, large or small, is going to lead to an exciting discovery on Friday. This weekend? Relax. Take it easy.
Worried about money? Your Gold Tarot can put you on the path to greater wealth! You'll see the financial strengths and challenges, and be better able to make the best of your assets. You'll be raking in the cash in no time with help from your Gold Tarot - it's like consulting a personal financial advisor!
Read More »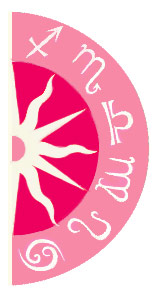 Discover what 2015 holds for you: