From July 27, 2015 thru August 2, 2015
On Monday, if you-know-who makes eyes at you, you should make eyes back. What do you have to lose? It's just a harmless bit of flirting. (And if you're single, it could easily lead to something real.) By midweek you realize that you're finding a balance between work, your social life and your love life, and it feels good to be so grounded. Still, you wish you had nicer stuff, especially on Friday. A new car? A better couch? Sure, consider those things, but also consider that the couch and the car you currently have both work just fine. What you really need these days is an intellectual project. Use the weekend to look for one.
Angels watch over you, providing strength and love when you need it most. The Tarot of Angels describes what your birth angel says about you and your life path. Learn what the angels have done for you in the past, what they are doing now, and what they will do in the future to help you. Build hope and faith with the Tarot of Angels!
Read More »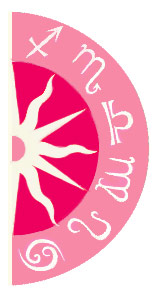 Discover what 2015 holds for you: