From June 29, 2015 thru July 5, 2015
What's with this sense of imbalance? Why is your home life so weird right now? It's enough to give you vertigo. It's also making you a bit sentimental. On Tuesday, no matter what's going on in the present, your mind is dwelling on the past. There's only one solution: Romance. You need something fiery to distract you, to bring you into the now. Luckily, romance figures into Wednesday and Thursday, and beauty -- everyday beauty -- plays a major role in Friday, too. The weekend begins a bit frantically (Saturday is chaos), but ends with smooching (sweet, sweet Sunday).
Dreams are not just random mental events that happen when we are asleep. They are incredibly symbolic, unconscious messages. They can give you advice, warnings, and reveal secret meanings behind your circumstances.
Read More »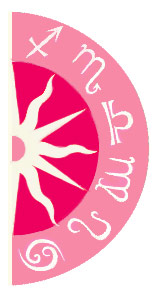 Discover what 2015 holds for you: