From August 3, 2015 thru August 9, 2015
This week, you would like to keeping everything in your life balanced. You like to have fun, but you also really enjoy working -- especially on Monday and Tuesday. People perceive you to be the kind of person who is really grounded and centered, and those are very appealing characteristics. By midweek, it's no surprise that you're the object of someone's affections -- either it will be the start of a new relationship or the reinvigoration of an ongoing one. Over the weekend, if you turn your attention a little towards the romance department, and get a little caught up in it, well, good for you. Why not?
Dreams are not just random mental events that happen when we are asleep. They are incredibly symbolic, unconscious messages. They can give you advice, warnings, and reveal secret meanings behind your circumstances.
Read More »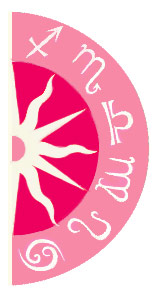 Discover what 2015 holds for you: