From August 31, 2015 thru September 6, 2015
At the week's start, you get what you've been waiting for: Someone to spend the day with, laughing and cavorting (and, if this is a romantic figure, perhaps even a little snuggling). Life is suddenly fun again. Weird how fast that can happen, huh? This is going to be a roller coaster of a week, especially Wednesday. Lots of good stuff, plus a couple of boring stretches of time tossed into the mix. If anything, the boring hours will make all the fun you're having seem that much more wonderful. This weekend is going to be all about you and your special someone.
We all have wishes, but sometimes we aren't sure if, when, or how they will be granted. Your Make a Wish Tarot reveals how you can make a dream your reality. This three-card reading explains the circumstances surrounding your wish, the challenges to overcome, and the final result. Will your wish come true? Find out!
Read More »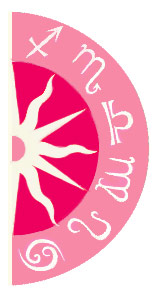 Discover what 2015 holds for you: