From May 18, 2015 thru May 24, 2015
You need to spend some time during the first half of this week just taking stock of your life and appreciating all the things (and people) you may not have noticed up until now. It may be hard for you to understand some of the connections, but that just means you need to make time for thinking. Let yourself dive into some big project or idea on Thursday -- you don't have to worry about how all the pieces fit together as long as you're doing something you love. The weekend is a little annoying, thanks to an almost-forgotten task that seems to take you forever to get around to doing.
Worried about money? Your Gold Tarot can put you on the path to greater wealth! You'll see the financial strengths and challenges, and be better able to make the best of your assets. You'll be raking in the cash in no time with help from your Gold Tarot - it's like consulting a personal financial advisor!
Read More »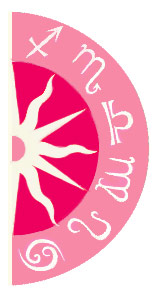 Discover what 2015 holds for you: