From May 4, 2015 thru May 10, 2015
You sweep your arms across the table on Monday and draw all your money and possessions toward your chest. Tuesday you spend counting your chips. How can this be explained, this weird urge toward materialism? It'd be good for you to give something away. Then, on Wednesday and Thursday, be generous in other ways: be emotionally giving, insist on hearing the long versions of stories. Friday and Saturday may have you shuffling your feet and casting your eyes downward -- you're lost in thought about something that happened a while ago -- but Sunday is nothing short of sensational.
By understanding the secrets hidden within your past lives, you can get closure and start planning the life you've always dreamed of. Your Karma Oracle explains who you were, who has had the biggest impact on you, your karmic inheritance (special gifts), and what you need to do to rid yourself of negative energy and get the life you really want!
Read More »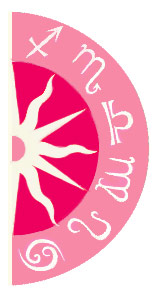 Discover what 2015 holds for you: