From November 23, 2015 thru November 29, 2015
The first two days of this week will be filled with interruptions and distractions that threaten to keep you from completing your daily tasks. Try to lie low and ride it out. Wednesday and Thursday will focus on your important relationships, and you'll find yourself feeling quite strongly. If you're unhappy, look more deeply at things, and you might find that it's a matter of perspective. You'll feel more attractive than usual over the weekend, but don't let that tempt you into being stingy with your time and attention. Give everyone their due.
The Zodiac Love Tarot reveals the truth about your love life. Learn which obstacles are in your way and where your strengths lie. This reading clarifies important relationship issues, allowing you to search for answers through the symbolism of astrology and Tarot cards. The imagery of this unique system allows you to achieve your heart's desire.
Read More »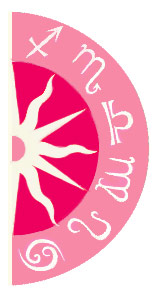 Discover what 2016 holds for you: