From August 24, 2015 thru August 30, 2015
Monday is going to be a super day. The rest of the week, by comparison, is going to be a little slower and more routine. But really, at the start of the week you're at the top of a mountain. Where could you possibly go from here? Tuesday and Wednesday you may find yourself worried about your financial situation (it's understandable if you feel a bit frustrated) but by Thursday you should be out of that funk. A sudden adventure, large or small, is going to lead to an exciting discovery on Friday. This weekend? Relax. Take it easy.
Standing at a crossroads? Afraid to make a mistake? Can't decide? That's what your Yes/No Tarot reading was designed to help you with - quick, easy, and simple! This powerful reading is like a trusted friend, guidance counselor, and oracle all in one. You'll get a straight, honest answer to help you make the best decisions.
Read More »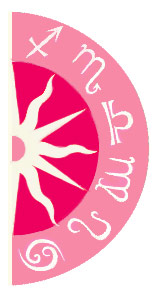 Discover what 2015 holds for you: