From August 31, 2015 thru September 6, 2015
At the week's start, you get what you've been waiting for: Someone to spend the day with, laughing and cavorting (and, if this is a romantic figure, perhaps even a little snuggling). Life is suddenly fun again. Weird how fast that can happen, huh? This is going to be a roller coaster of a week, especially Wednesday. Lots of good stuff, plus a couple of boring stretches of time tossed into the mix. If anything, the boring hours will make all the fun you're having seem that much more wonderful. This weekend is going to be all about you and your special someone.
Need career guidance? This 10-card spread provides an in-depth look into the present and immediate future of your professional life. Your Celtic Cross: Career Tarot reading gives you cutting edge, accurate insight for making key decisions, handling challenging work situations, and finding the right life path. It's like having a career coach!
Read More »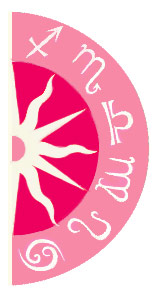 Discover what 2015 holds for you: