From April 27, 2015 thru May 3, 2015
You may not have all the answers, but someone else thinks you do -- and that's a great place to be. You're admired. If the group is without a leader and you have what the group needs, step up to the task. You are a good listener (especially important on Tuesday and Wednesday) and grudges slide right through your fingertips these days (especially important on Thursday). Friday, some heavy duty flirting sets your heart aflutter. Your mind, meanwhile, swirls with thoughts of beauty. It's amazing the unexpected turns life takes. On Sunday your thoughts are all business.
Get a clear perspective on your perplexing situation! The Egyptian Tarot comes to us from the time pharaohs walk as gods among the living. The left eye of Horus, an indestructible sky god, is associated with the Moon (lunar cycles) while the right eye is associated with the Sun. Together, they'll help you see deeply into your present and future.
Read More »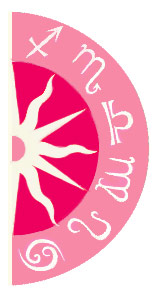 Discover what 2015 holds for you: