From February 8, 2016 thru February 14, 2016
Very early in the week, you'll feel like exploring some new territory. It might be actual turf, or it might be emotional -- go wherever you feel is calling out for you. By Tuesday morning you'll have reached your limit in at least one direction. It might be an authority figure in your way or a mental block. Later in the week you'll feel in touch with those around you, and have a much sharper insight into their thinking than you had in the past. The weekend will be busy but slow, so don't get frustrated if it turns out that no individual project advances very far.
Fill your life with joy by learning about your personal chakras, or spiritual energies. Wondering why you feel out-of-whack some days, then fantastic the next? What is really happening in your soul? The Chakra Tarot helps you discover the truth by revealing the state of your body's seven sacred energy centers, and how each affects your life.
Read More »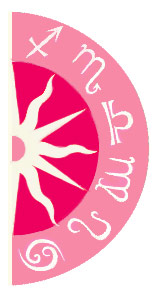 Discover what 2016 holds for you: