From November 30, 2015 thru December 6, 2015
Monday brings a burst of positive energy that will help you organize and communicate your deepest thoughts. Writing and intimate conversations are perfect for you now. Disruptions of all sizes will start interrupting your flow on Wednesday afternoon, and probably won't let up until sometime late on Friday. Try not to start anything new until then -- it will just get lost in the shuffle. You'll have to be part therapist and part advice columnist over the weekend when your friends line up around the block looking for answers and advice.
Worried about money? Your Gold Tarot can put you on the path to greater wealth! You'll see the financial strengths and challenges, and be better able to make the best of your assets. You'll be raking in the cash in no time with help from your Gold Tarot - it's like consulting a personal financial advisor!
Read More »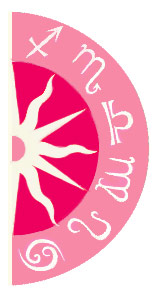 Discover what 2016 holds for you: