From August 3, 2015 thru August 9, 2015
This week, you would like to keeping everything in your life balanced. You like to have fun, but you also really enjoy working -- especially on Monday and Tuesday. People perceive you to be the kind of person who is really grounded and centered, and those are very appealing characteristics. By midweek, it's no surprise that you're the object of someone's affections -- either it will be the start of a new relationship or the reinvigoration of an ongoing one. Over the weekend, if you turn your attention a little towards the romance department, and get a little caught up in it, well, good for you. Why not?
Standing at a crossroads? Afraid to make a mistake? Can't decide? That's what your Yes/No Tarot reading was designed to help you with - quick, easy, and simple! This powerful reading is like a trusted friend, guidance counselor, and oracle all in one. You'll get a straight, honest answer to help you make the best decisions.
Read More »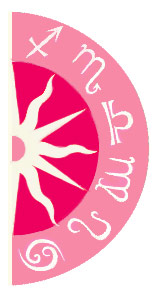 Discover what 2015 holds for you: