From May 25, 2015 thru May 31, 2015
It's all about the details as the week begins, and they might totally overwhelm you if you don't make an extra effort to concentrate. Allow for some downtime, too. Life's more about love around Wednesday and Thursday, or at least it should be. Where's your heart? Where do you want to be emotionally? Move toward it, and the stars will give you a nice push. From Friday through the weekend, you might be thinking about a purchase or about something you already own, but the cosmic forces have something bigger (and probably way better) in mind. Look deep now.
Angels watch over you, providing strength and love when you need it most. The Tarot of Angels describes what your birth angel says about you and your life path. Learn what the angels have done for you in the past, what they are doing now, and what they will do in the future to help you. Build hope and faith with the Tarot of Angels!
Read More »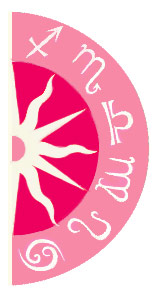 Discover what 2015 holds for you: