From November 23, 2015 thru November 29, 2015
The first two days of this week will be filled with interruptions and distractions that threaten to keep you from completing your daily tasks. Try to lie low and ride it out. Wednesday and Thursday will focus on your important relationships, and you'll find yourself feeling quite strongly. If you're unhappy, look more deeply at things, and you might find that it's a matter of perspective. You'll feel more attractive than usual over the weekend, but don't let that tempt you into being stingy with your time and attention. Give everyone their due.
By understanding the secrets hidden within your past lives, you can get closure and start planning the life you've always dreamed of. Your Karma Oracle explains who you were, who has had the biggest impact on you, your karmic inheritance (special gifts), and what you need to do to rid yourself of negative energy and get the life you really want!
Read More »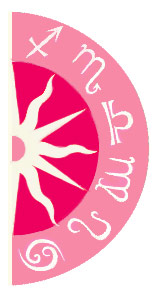 Discover what 2016 holds for you: