From May 4, 2015 thru May 10, 2015
You sweep your arms across the table on Monday and draw all your money and possessions toward your chest. Tuesday you spend counting your chips. How can this be explained, this weird urge toward materialism? It'd be good for you to give something away. Then, on Wednesday and Thursday, be generous in other ways: be emotionally giving, insist on hearing the long versions of stories. Friday and Saturday may have you shuffling your feet and casting your eyes downward -- you're lost in thought about something that happened a while ago -- but Sunday is nothing short of sensational.
Get a clear perspective on your perplexing situation! The Egyptian Tarot comes to us from the time pharaohs walk as gods among the living. The left eye of Horus, an indestructible sky god, is associated with the Moon (lunar cycles) while the right eye is associated with the Sun. Together, they'll help you see deeply into your present and future.
Read More »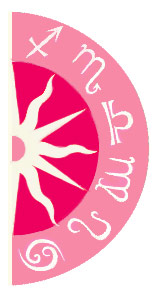 Discover what 2015 holds for you: