From June 29, 2015 thru July 5, 2015
What's with this sense of imbalance? Why is your home life so weird right now? It's enough to give you vertigo. It's also making you a bit sentimental. On Tuesday, no matter what's going on in the present, your mind is dwelling on the past. There's only one solution: Romance. You need something fiery to distract you, to bring you into the now. Luckily, romance figures into Wednesday and Thursday, and beauty -- everyday beauty -- plays a major role in Friday, too. The weekend begins a bit frantically (Saturday is chaos), but ends with smooching (sweet, sweet Sunday).
We all have wishes, but sometimes we aren't sure if, when, or how they will be granted. Your Make a Wish Tarot reveals how you can make a dream your reality. This three-card reading explains the circumstances surrounding your wish, the challenges to overcome, and the final result. Will your wish come true? Find out!
Read More »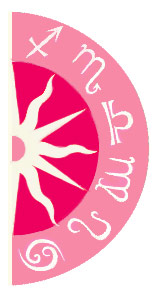 Discover what 2015 holds for you: