From February 1, 2016 thru February 7, 2016
You can take care of yourself this week, especially in the early days. Don't think poorly of others who seem to drop the ball -- you don't need them as much as you thought you did. The middle part of the week is perfectly balanced between all the positive aspects of your life. It's a great time to soak up some art or natural beauty. Philanthropy will play apart in your weekend activities, and you'll want to go all-out. Try to leave a little for yourself. Reach out to old friends on Sunday. It's a great time to rekindle old relationships.
Fill your life with joy by learning about your personal chakras, or spiritual energies. Wondering why you feel out-of-whack some days, then fantastic the next? What is really happening in your soul? The Chakra Tarot helps you discover the truth by revealing the state of your body's seven sacred energy centers, and how each affects your life.
Read More »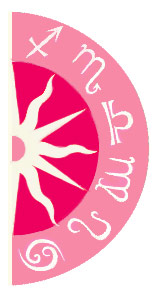 Discover what 2016 holds for you: