From September 7, 2015 thru September 13, 2015
It's a beautiful day on Monday. Even the muddy puddles look beautiful in their way. Still, just because the outward world is fine and dandy doesn't mean that the people around you are fine and dandy. Some of the people in your life are going to be downright cranky, most notably on Tuesday and Thursday. That's just about the last thing you need. Be nice, but avoid them at all costs. Why drag yourself down in dramas that have nothing to do with you? With this strategy, you'll end the workweek in high spirits. This weekend you're going to witness one of the most amazing sunsets you've seen in a long time.
What do you want most in life? The Vision Quest Tarot is a guide to help you achieve your biggest goals. Whether your personal vision involves romance, riches, or personal happiness, you'll take a giant step toward success and fulfillment with this amazing five-card reading. Find out what you must focus on now to manifest your heart's desire!
Read More »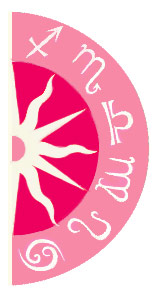 Discover what 2015 holds for you: