From August 31, 2015 thru September 6, 2015
On Monday, you have tons of questions: What's going on at home? Why does everything suddenly seem so chaotic? And -- the bigger question -- does it have anything to do with you? If at all possible, don't involve yourself in the madness. Let the others hammer out a solution. You have bigger fish to fry. And better things to do. Wednesday and Thursday, in particular, are going to be top-notch days, full of creative games and hilarious situations. Your friends are amazingly fun to be around. Over the weekend, though, you should take it easy. The world will be strewn with 'Watch Your Step' signs. Lay low and don't do anything wild.
This unique 12-card reading links the wisdom of the Tarot with the twelve symbolic houses of Astrology. Learn which forces of destiny are influencing each major area of your life, and how to bring more happiness and fulfillment into your world. If you want insight into different areas of your life over the next year, 12-House Tarot is for you!
Read More »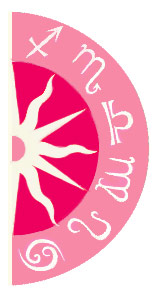 Discover what 2015 holds for you: