From June 29, 2015 thru July 5, 2015
Don't be deterred. Don't let them tell you it's impossible. It's not impossible. When you set your mind to something, pianos raining from the sky couldn't get in your way. That said, make Tuesday an exercise in modesty, and recognize that Wednesday, when things don't go your way at home, is just a hiccup on your path toward grandeur. Sometimes things at home don't go exactly right. No big deal. Conflicting ideas on Thursday lead to a more complex outlook on a problem, and Friday and Saturday are charged with innovation. Sunday is in your hands.
Your Love Tarot reading can give you the foresight to navigate the romantic ups and downs of your life. Get deep insight and sound advice for your romantic situation. Let the cards predict the future of your love relationship, show you how can adapt and grow together, and make the best out of it! This reading helps you to make wise choices in love.
Read More »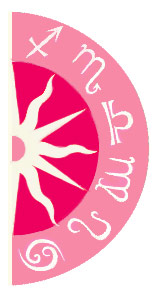 Discover what 2015 holds for you: