From August 3, 2015 thru August 9, 2015
You are a shrewd businessperson at the beginning of this week. That's not the role you usually like to play, but it's the role that's going to be handed to you, and you're going to do well at it. Tuesday or Wednesday, something's going to happen at home that demands immediate attention -- a spill, a break, a run-in with a neighbor -- but toward the end of the week you're going to get wrapped up in a romance that causes you to forget everything else. This weekend is going to be an obstacle course of sorts. Best advice? Be careful and proceed with caution. The sidewalks are icy!
Angels watch over you, providing strength and love when you need it most. The Tarot of Angels describes what your birth angel says about you and your life path. Learn what the angels have done for you in the past, what they are doing now, and what they will do in the future to help you. Build hope and faith with the Tarot of Angels!
Read More »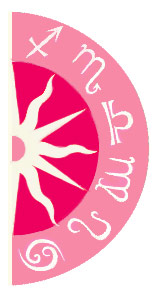 Discover what 2015 holds for you: