From April 27, 2015 thru May 3, 2015
Work is worrying you on Monday -- something's up with the boss. If you find yourself tiptoeing around, well, this is probably smart of you -- your instincts are to be trusted. Being flamboyant and forward is not the answer right now. On Tuesday or Wednesday someone will let you in on a secret that changes your understanding of an issue you thought you had all figured out. On Thursday, doing a favor for a friend makes you far happier than you could have predicted. The key to sustaining this happiness on Friday and Saturday is to be aware and take your time. Sunday is a day of energy and rebirth.
Dreams are not just random mental events that happen when we are asleep. They are incredibly symbolic, unconscious messages. They can give you advice, warnings, and reveal secret meanings behind your circumstances.
Read More »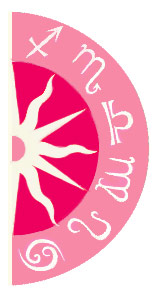 Discover what 2015 holds for you: