From May 4, 2015 thru May 10, 2015
Your radiance is a little hard for everyone else to take on Monday and Tuesday. You walk into a room and everyone else looks slightly less magical. It's as if you pull all cosmic energy toward you, though it's not like you're doing it on purpose. Wednesday and Thursday, you become a beneficiary of the very excitement you help generate; you become wrapped up in an activity you wouldn't involve yourself in if you were alone. Friday and Saturday are less wild, days of calculations and self-control; likewise, the extent of excitement on Sunday consists of rearranging the furniture in the living room.
Dreams are not just random mental events that happen when we are asleep. They are incredibly symbolic, unconscious messages. They can give you advice, warnings, and reveal secret meanings behind your circumstances.
Read More »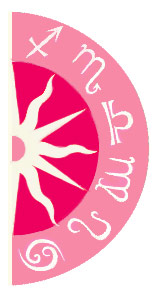 Discover what 2015 holds for you: