From August 31, 2015 thru September 6, 2015
On Monday, you have tons of questions: What's going on at home? Why does everything suddenly seem so chaotic? And -- the bigger question -- does it have anything to do with you? If at all possible, don't involve yourself in the madness. Let the others hammer out a solution. You have bigger fish to fry. And better things to do. Wednesday and Thursday, in particular, are going to be top-notch days, full of creative games and hilarious situations. Your friends are amazingly fun to be around. Over the weekend, though, you should take it easy. The world will be strewn with 'Watch Your Step' signs. Lay low and don't do anything wild.
Get a clear perspective on your perplexing situation! The Egyptian Tarot comes to us from the time pharaohs walk as gods among the living. The left eye of Horus, an indestructible sky god, is associated with the Moon (lunar cycles) while the right eye is associated with the Sun. Together, they'll help you see deeply into your present and future.
Read More »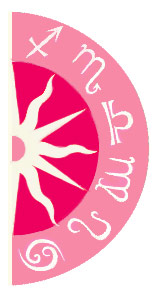 Discover what 2015 holds for you: