From May 4, 2015 thru May 10, 2015
Your radiance is a little hard for everyone else to take on Monday and Tuesday. You walk into a room and everyone else looks slightly less magical. It's as if you pull all cosmic energy toward you, though it's not like you're doing it on purpose. Wednesday and Thursday, you become a beneficiary of the very excitement you help generate; you become wrapped up in an activity you wouldn't involve yourself in if you were alone. Friday and Saturday are less wild, days of calculations and self-control; likewise, the extent of excitement on Sunday consists of rearranging the furniture in the living room.
Get a clear perspective on your perplexing situation! The Egyptian Tarot comes to us from the time pharaohs walk as gods among the living. The left eye of Horus, an indestructible sky god, is associated with the Moon (lunar cycles) while the right eye is associated with the Sun. Together, they'll help you see deeply into your present and future.
Read More »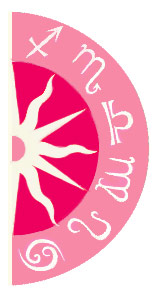 Discover what 2015 holds for you: