From July 6, 2015 thru July 12, 2015
On Monday, you're going to have a moment of shrewdness possibly while in the middle of a financial transaction (could be at the bank, could be at an ice cream store). The thing is, you are perceptive and charming. You could charm the wings off a bee. Unfortunately, you can't charm your finances or your family in the same way. Something's up back home, and it's going to come to the fore on Wednesday or Thursday. Do what you can, but don't go overboard. You have a life and a special someone who wants to see you Saturday night. Whatever you do, don't miss that.
Fill your life with joy by learning about your personal chakras, or spiritual energies. Wondering why you feel out-of-whack some days, then fantastic the next? What is really happening in your soul? The Chakra Tarot helps you discover the truth by revealing the state of your body's seven sacred energy centers, and how each affects your life.
Read More »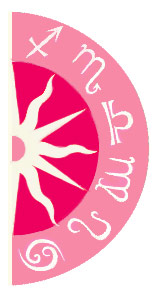 Discover what 2015 holds for you: