From July 6, 2015 thru July 12, 2015
On Monday, you're going to have a moment of shrewdness possibly while in the middle of a financial transaction (could be at the bank, could be at an ice cream store). The thing is, you are perceptive and charming. You could charm the wings off a bee. Unfortunately, you can't charm your finances or your family in the same way. Something's up back home, and it's going to come to the fore on Wednesday or Thursday. Do what you can, but don't go overboard. You have a life and a special someone who wants to see you Saturday night. Whatever you do, don't miss that.
The Zodiac Love Tarot reveals the truth about your love life. Learn which obstacles are in your way and where your strengths lie. This reading clarifies important relationship issues, allowing you to search for answers through the symbolism of astrology and Tarot cards. The imagery of this unique system allows you to achieve your heart's desire.
Read More »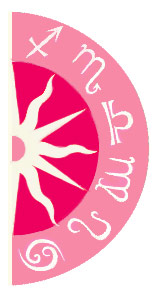 Discover what 2015 holds for you: