From July 27, 2015 thru August 2, 2015
On Monday it's hard to know what to do next. You are the kind of person who usually has such a strong sense of intuition that you're not used to being at a crossroads like this, but a crossroads you are at. You have friends, you know. They've had to make hard decisions before, too. Sure, it's wise to be self-reliant, but it's also wise to seek guidance from people who've been around the block, especially by midweek, when certain pressing questions need answers. Save yourself a couple missteps. Use the weekend to talk it through. You'll find yourself achieving clarity on the things that not so long ago baffled you.
Standing at a crossroads? Afraid to make a mistake? Can't decide? That's what your Yes/No Tarot reading was designed to help you with - quick, easy, and simple! This powerful reading is like a trusted friend, guidance counselor, and oracle all in one. You'll get a straight, honest answer to help you make the best decisions.
Read More »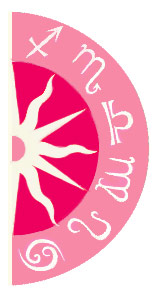 Discover what 2015 holds for you: