From August 24, 2015 thru August 30, 2015
It's Monday and you're having trouble arriving at a decision. Time to call on the advice of friends. By midweek, find someone who's been in a situation like this before whose opinion you trust, and let them know what's happening. At the very least it will feel good to get it off your chest. And, as an added bonus, they're going to be flattered that you turned to them for their perspective. You're drawing closer to several new friends on Thursday and Friday, in fact. You truly are surrounded by incredible people. This weekend, someone's going to make you an offer you can't refuse. Be wise. Don't refuse it.
What can you expect to happen in your major life realsm over the next 12 months? Let the power of the Tarot reveal your future. Your 12-Month Tarot reading is your exclusive guide for love, relationships, career, money, and more! Understand the next year of your life in a unique, revealing way with this popular report.
Read More »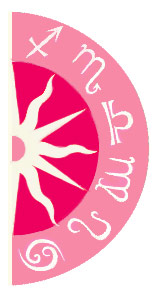 Discover what 2015 holds for you: