From May 4, 2015 thru May 10, 2015
You feel totally exposed on Monday, and ought to embrace the feeling, even if it is uncomfortable. That should only lead to greater intimacy, whether or not you think you're ready for it! New people are important midweek, either as potential sweeties or as folks who can help you infuse some new social energy into your relationship. In either case, you're excited by the new possibilities! Life starts to get really confusing this weekend, and that goes doubly for your romantic side. See if you can get a clue from sweetie or your new crush, but you may need to wait.
Get a clear perspective on your perplexing situation! The Egyptian Tarot comes to us from the time pharaohs walk as gods among the living. The left eye of Horus, an indestructible sky god, is associated with the Moon (lunar cycles) while the right eye is associated with the Sun. Together, they'll help you see deeply into your present and future.
Read More »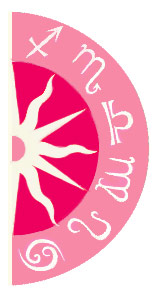 Discover what 2015 holds for you: