From May 4, 2015 thru May 10, 2015
You feel totally exposed on Monday, and ought to embrace the feeling, even if it is uncomfortable. That should only lead to greater intimacy, whether or not you think you're ready for it! New people are important midweek, either as potential sweeties or as folks who can help you infuse some new social energy into your relationship. In either case, you're excited by the new possibilities! Life starts to get really confusing this weekend, and that goes doubly for your romantic side. See if you can get a clue from sweetie or your new crush, but you may need to wait.
Get help making the most of a prospective or new romance! Your Love Potential is calculated using the full deck of Tarot cards. Assess both the major themes and the projected durations of the three main phases of relationships: lust, attraction, and attachment.
Read More »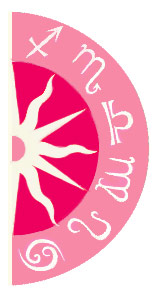 Discover what 2015 holds for you: