From May 4, 2015 thru May 10, 2015
You feel totally exposed on Monday, and ought to embrace the feeling, even if it is uncomfortable. That should only lead to greater intimacy, whether or not you think you're ready for it! New people are important midweek, either as potential sweeties or as folks who can help you infuse some new social energy into your relationship. In either case, you're excited by the new possibilities! Life starts to get really confusing this weekend, and that goes doubly for your romantic side. See if you can get a clue from sweetie or your new crush, but you may need to wait.
By understanding the secrets hidden within your past lives, you can get closure and start planning the life you've always dreamed of. Your Karma Oracle explains who you were, who has had the biggest impact on you, your karmic inheritance (special gifts), and what you need to do to rid yourself of negative energy and get the life you really want!
Read More »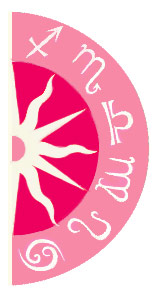 Discover what 2015 holds for you: