From June 29, 2015 thru July 5, 2015
Put your head together with someone else's, shake well and see what happens on Monday -- it could be a heart-to-heart or a bunch of sparks flying! The next couple of days could be mystifying, unsettling or just plain tiring. The best plan is to take quality care of yourself and carve out quality time with those you care for, too. And just you wait -- from Thursday evening through most of the weekend, everything about you is given a certain sparkle by the stars. If love's on your mind, now's the time! On Sunday, what you want can become crystal clear.
What can you expect to happen in your major life realsm over the next 12 months? Let the power of the Tarot reveal your future. Your 12-Month Tarot reading is your exclusive guide for love, relationships, career, money, and more! Understand the next year of your life in a unique, revealing way with this popular report.
Read More »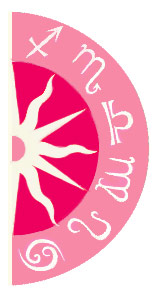 Discover what 2015 holds for you: