From November 23, 2015 thru November 29, 2015
You know what all work and no play makes you, and Monday's a great time to play, so bust out. The power of love is strong on Tuesday and Wednesday -- could it be that you have a decision to make? Look at it objectively and let your heart weigh in too. Romantic matters may not measure up to your ideals toward the end of the week, but you've got to admit, those ideals are sky-high. Consider giving 'em a second chance -- a friend can help you decide. Saturday's the best date night all week, hands down, so get your plans lined up -- they'll work out even better than anticipated.
Get a clear perspective on your perplexing situation! The Egyptian Tarot comes to us from the time pharaohs walk as gods among the living. The left eye of Horus, an indestructible sky god, is associated with the Moon (lunar cycles) while the right eye is associated with the Sun. Together, they'll help you see deeply into your present and future.
Read More »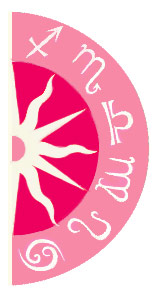 Discover what 2016 holds for you: