From April 27, 2015 thru May 3, 2015
If you happen to be taken, someone else will favor you with a long monologue about how they deserve to have love in their life and how it's not fair that you have someone, blah, blah. This will happen on Monday, Tuesday or Wednesday, and it should be ignored entirely. It's hogwash. You have nothing to do with their romantic life or lack thereof, and you certainly have no reason to feel guilty. Thursday and Friday you get a lot done, if not in the romantic realm then in every other area of your life. And this weekend you start a new project that totally excites you.
Get a clear perspective on your perplexing situation! The Egyptian Tarot comes to us from the time pharaohs walk as gods among the living. The left eye of Horus, an indestructible sky god, is associated with the Moon (lunar cycles) while the right eye is associated with the Sun. Together, they'll help you see deeply into your present and future.
Read More »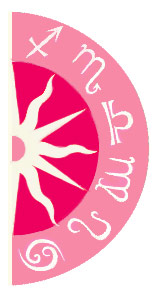 Discover what 2015 holds for you: