From August 24, 2015 thru August 30, 2015
You're focused intently on one person at the beginning of the week, and it looks like you've got your heart set on something in particular. Change is in the air, though, so it may not come in exactly the form you're envisioning -- but heck, it could be even better. Be careful to put your own interests first on Thursday and Friday; this doesn't equate to being selfish, just making sure your needs are met. Trust could be an issue now. This weekend, however, everything's brighter in the realm of romance -- connections are strong and your heart is sturdy.
Get a clear perspective on your perplexing situation! The Egyptian Tarot comes to us from the time pharaohs walk as gods among the living. The left eye of Horus, an indestructible sky god, is associated with the Moon (lunar cycles) while the right eye is associated with the Sun. Together, they'll help you see deeply into your present and future.
Read More »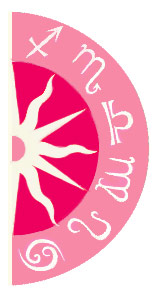 Discover what 2015 holds for you: