From August 31, 2015 thru September 6, 2015
The stars are asking -- no, demanding -- that you take a close and active look at the state of your romantic affairs this week; decline to do so at your peril. Monday, an emotionally close but geographically distant friend has a wake-up call for your heart. Midweek, start something new in your love life; big, small, whatever -- just show some initiative. By week's end, you're in planning mode and purposeful to boot; don't save all this energy for the world of work. Move your romantic hopes forward too. Speaking of forward: The weekend's about looking to the future.
Standing at a crossroads? Afraid to make a mistake? Can't decide? That's what your Yes/No Tarot reading was designed to help you with - quick, easy, and simple! This powerful reading is like a trusted friend, guidance counselor, and oracle all in one. You'll get a straight, honest answer to help you make the best decisions.
Read More »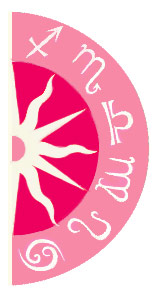 Discover what 2015 holds for you: