From August 31, 2015 thru September 6, 2015
Monday's about dealing with day-to-day stuff, but Tuesday and Wednesday -- well, yowza! You're super-social, and singletons may have more suitors than they know what to do with. (Hint: Be gentle for the good of your love karma!) The coupled up are feeling good and focused on their sweetheart now. The end of the week's more about being smart than sexy; exercise your insight about what's going on. The weekend, though -- again, yowza! Relationships, emotional roller coaster rides, the worst and the best of times (and people) -- what excitement. It's crazy, and you love it.
What can you expect for the next 12 months of your love life? Know in advance when passion will ignite and learn how to make your love prospects grow, and prosper! Your 12-Month Love Tarot reveals your optimum times for taking a relationship to the next level, opportunities for hot-and-heavy romance, and more!
Read More »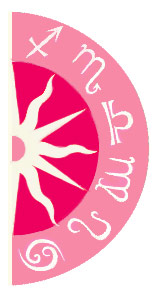 Discover what 2015 holds for you: