From August 24, 2015 thru August 30, 2015
If you're not in your most lovey-dovey mode at the week's outset, maybe it's because your mind's busy working away on something important. Give your thoughts and feelings time to clarify; by midweek, you'll be back in fine fetter. What's sexiest on Thursday, Friday and, heck, most of Saturday is someone who can tantalize your brain. As for your best tactic, it's saying what you mean and meaning what you say -- call it hot honesty. Devote the rest of the weekend to errands and everyday stuff; any big emotional interactions can (and should) wait.
Standing at a crossroads? Afraid to make a mistake? Can't decide? That's what your Yes/No Tarot reading was designed to help you with - quick, easy, and simple! This powerful reading is like a trusted friend, guidance counselor, and oracle all in one. You'll get a straight, honest answer to help you make the best decisions.
Read More »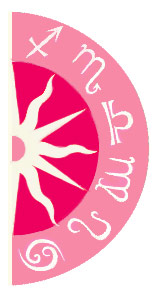 Discover what 2015 holds for you: