From July 27, 2015 thru August 2, 2015
Make sure you take the time to communicate your feelings to those around you early in the week. It'll ensure that no romantic or friendly misunderstandings occur. Midweek, singles and the coupled up are likely to get cranky if they don't get their way. Try to put on a happy face (it's much more attractive to smile). By Thursday, you'll be ready for the weekend, and as long as no one at work objects, try to get an early start (at least in terms of attitude). Friday and Saturday are ripe for some intellectual sparring with a romantic partner (or potential one), and Sunday's all about taking care of details and errands. It'll be more fun to run around with some company, so see if you can talk you-know-who into helping carry your groceries.
Standing at a crossroads? Afraid to make a mistake? Can't decide? That's what your Yes/No Tarot reading was designed to help you with - quick, easy, and simple! This powerful reading is like a trusted friend, guidance counselor, and oracle all in one. You'll get a straight, honest answer to help you make the best decisions.
Read More »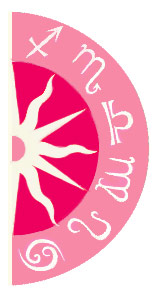 Discover what 2015 holds for you: