From August 31, 2015 thru September 6, 2015
Monday's about dealing with day-to-day stuff, but Tuesday and Wednesday -- well, yowza! You're super-social, and singletons may have more suitors than they know what to do with. (Hint: Be gentle for the good of your love karma!) The coupled up are feeling good and focused on their sweetheart now. The end of the week's more about being smart than sexy; exercise your insight about what's going on. The weekend, though -- again, yowza! Relationships, emotional roller coaster rides, the worst and the best of times (and people) -- what excitement. It's crazy, and you love it.
Standing at a crossroads? Afraid to make a mistake? Can't decide? That's what your Yes/No Tarot reading was designed to help you with - quick, easy, and simple! This powerful reading is like a trusted friend, guidance counselor, and oracle all in one. You'll get a straight, honest answer to help you make the best decisions.
Read More »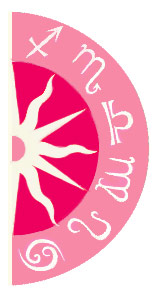 Discover what 2015 holds for you: