From June 22, 2015 thru June 28, 2015
A connection that's throwing off some serious sparks is possible this week, likely around Tuesday, Wednesday or Thursday. If you're coupled up, you'd best concentrate on reigniting your relationship on these days or risk a rather complicated situation. Sunday, too, offers romantic possibilities -- your good energy's all heated up. If you've been attentive to building good love karma, well, something big could happen now. With regard to the rest of the week, Monday's got some sort of red flag, while on Friday and Saturday you may want some privacy.
Dreams are not just random mental events that happen when we are asleep. They are incredibly symbolic, unconscious messages. They can give you advice, warnings, and reveal secret meanings behind your circumstances.
Read More »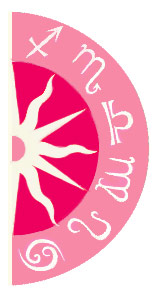 Discover what 2015 holds for you: