From May 18, 2015 thru May 24, 2015
Change is good, right? You may have to keep telling yourself that during the first half of the week, as you discover more and more that your lovely stability is threatened from within and without. If you keep your center, it all works out for the best. You've got to stick to your guns on Thursday and Friday, though that almost certainly means conflict, or at least a standoff. You are sure to be glad you did, though. The weekend brings a wave of good energy that helps you figure out what's really going on when communication breaks down.
Standing at a crossroads? Afraid to make a mistake? Can't decide? That's what your Yes/No Tarot reading was designed to help you with - quick, easy, and simple! This powerful reading is like a trusted friend, guidance counselor, and oracle all in one. You'll get a straight, honest answer to help you make the best decisions.
Read More »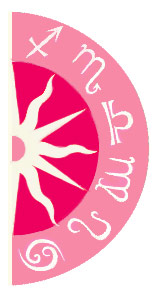 Discover what 2015 holds for you: