From August 17, 2015 thru August 23, 2015
If your friends are all trying to tell you something, maybe you should listen. After all, they do have your interests at heart. They only want the best for you. Midweek, you're surrounded by gossipers. Resist the urge to participate. You'll feel so much better if you ignore the negativity. At work, you're all over the place and are starting lots but finishing little. Your mind's on the weekend and the weekend is full of heavy romantic possibilities, but you're more in the mood for light and flirty. Nothing wrong with that. Besides, it can always go deeper.
This unique 12-card reading links the wisdom of the Tarot with the twelve symbolic houses of Astrology. Learn which forces of destiny are influencing each major area of your life, and how to bring more happiness and fulfillment into your world. If you want insight into different areas of your life over the next year, 12-House Tarot is for you!
Read More »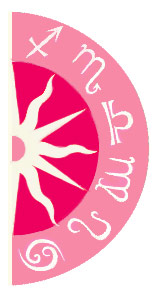 Discover what 2015 holds for you: