From July 20, 2015 thru July 26, 2015
Some disturbing dreams may get you worried about your romantic future, but don't fret. You're misunderstanding some images that mean quite the opposite of what you think they do. True love does exist, as you will learn soon enough. Throughout the week, you'll meet many new people and sparks will fly between you and a real charmer. But keep in mind, when you meet that perfect person, you might not know it at first. Patience is key. The weekend will keep you busy, and your flirtatiousness will keep you popular!
We all have wishes, but sometimes we aren't sure if, when, or how they will be granted. Your Make a Wish Tarot reveals how you can make a dream your reality. This three-card reading explains the circumstances surrounding your wish, the challenges to overcome, and the final result. Will your wish come true? Find out!
Read More »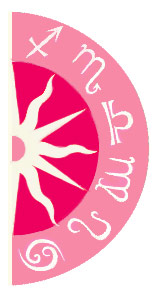 Discover what 2015 holds for you: